After 34 years of business—and more than a year on the market—Castro flower shop IXIA is changing hands. Its new owner is Cheri Mims, a floral designer who also owns Civic Center's Lilybelle Flowers.
Founder Gary Weiss said he'll stay on board to help Mims with the transition after taking some time off before the holiday season.
"I'm happy to be avoiding the madness for the first time in 34 years," he said, adding that he's not close to retirement.
A resident of Corbett Heights, Weiss is president of Corbett Heights Neighbors, Land Use Committee Chair for both the Eureka Valley and Duboce Triangle Neighborhood Associations, and Vice President of the San Francisco Hiking Club.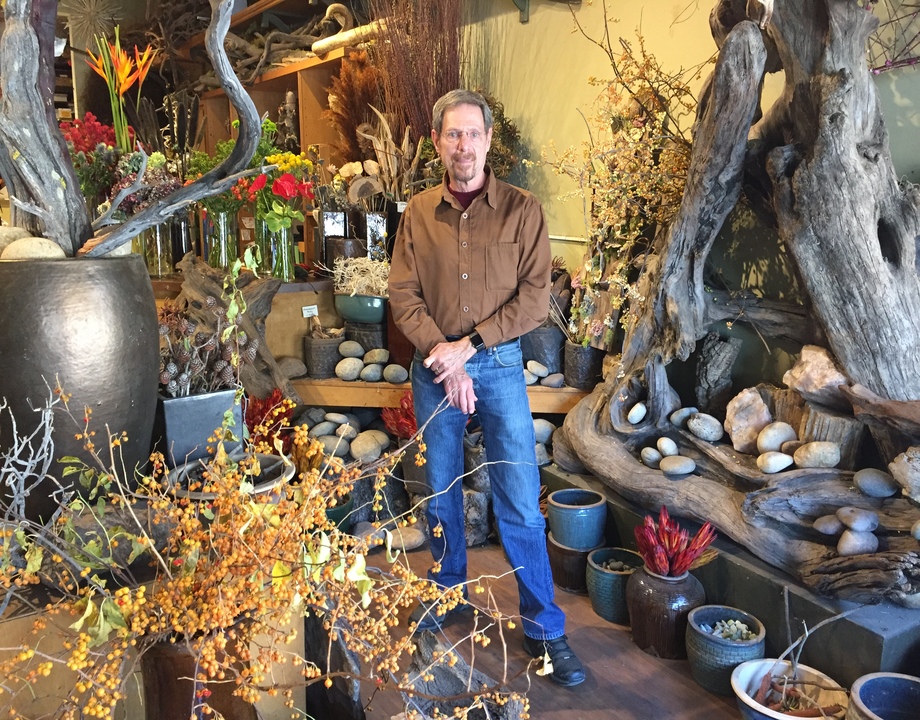 Weiss said he's also looking forward to spending more time working in his multi-tiered garden that's been neglected. 
"Retiring to me means golf and reruns of Oprah, so that's not me," he said.
Having run IXIA out of the same location for more than three decades, Weiss said his landlords have been "remarkably generous" and "have cared more about having good businesses flourishing on their sites" than making money.
"There are far too many vacancies along Market," he said. "This building has five stores and five apartments above, and they are always leased."
Weiss said handing off the store was bittersweet, "but knowing it's in good hands and will continue as IXIA softens the impact," he said.

While Mims will mostly maintain IXIA's name, design concepts and its small staff, Weiss said she'll undoubtedly make some changes of her own.
IXIA (415-431-3134) is located at 2331 Market St. (between Noe and Castro) and is open from 9 to 6 on weekdays and 11 to 5 on Saturday, closed Sundays.