You may already know whose arms will hold you good and tight when it's exactly twelve o'clock that night—but where are you dining on New Year's Eve?
If you need help finalizing your plans for the 31st, we've rounded up 10 restaurants in SF and Oakland where you can still snag a table.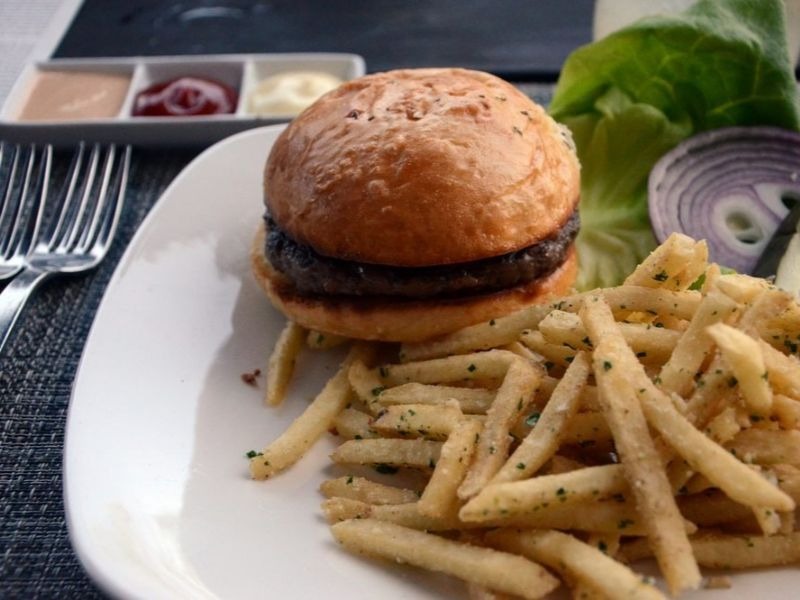 Financial District: Americano Restaurant and Bar
8 Mission St. (between Steuart & The Embarcadero)
Americano Restaurant and Bar, located inside Hotel Vitale in the Financial District, is hosting a special New Year's Eve meal next Sunday. 
From 6pm to 9pm, the restaurant is serving a four-course prix-fixe menu for $95 per person and $135 per person with wine pairing. 
Menu offerings are similar to last year's event, with items like apple and almond soup, butter-braised black cod, truffled wild mushroom ragu, salt-roasted potatoes and others. 

Diners will round out their meal with a choice of vanilla bean panna cotta, honey poached pear, or profiteroles. 
Those that want to stick around for an afterparty can still purchase tickets to its New Year's Eve party, Confetti and Cocktails, which will take place on the Embarcadero from 9pm-2am. 
Guests can expect to take in the breathtaking views of the San Francisco Bay while sipping on "hand-crafted, seasonal cocktails, premium spirits and champagne."
SoMa: Alexander's Steakhouse
448 Brannan St. (at Zoe St.)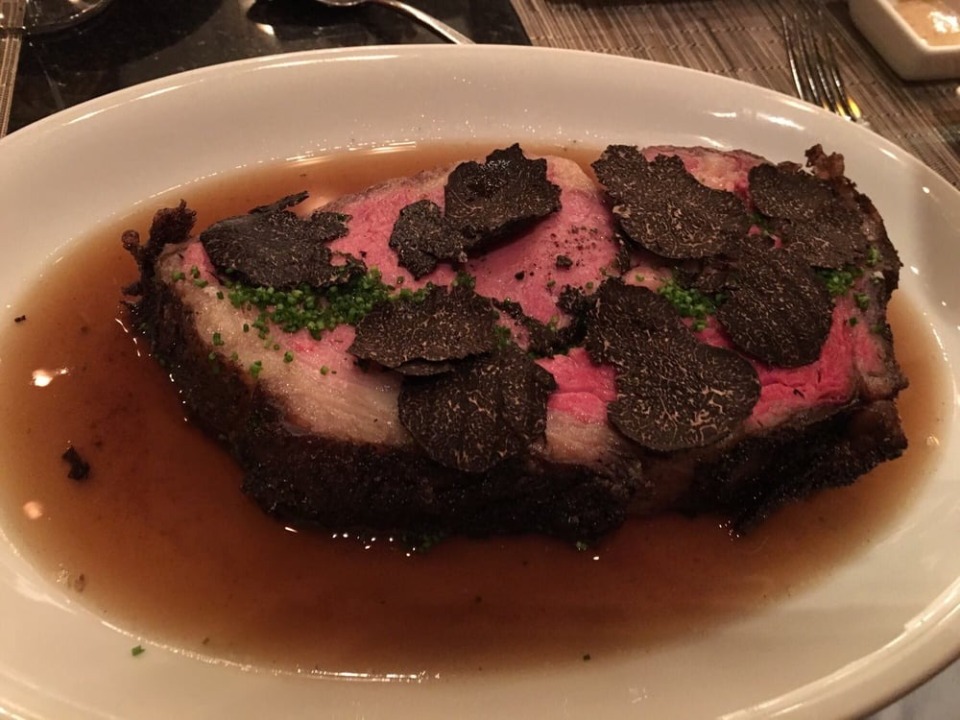 Next Sunday, December 31st, Alexander's Steakhouse is offering two different prix fixe menu from 5:30pm to 9pm. 
The first option is a five-course prix fixe for $185 per person, which includes hamachi, wagyu beef tartare, celery root and parsnip soup, an angus beef filet and a California bay chiboust with currants, huckleberry and candy cap ice cream.
The $500 tasting menu features white tuna, caviar surf and turf, wagyu carpaccio, white truffle-poached Dungeness crab, black truffle chawanmushi and more. (See both menus here.) 
Oakland: Agave Uptown
2135 Franklin St. (at Broadway and 22nd streets)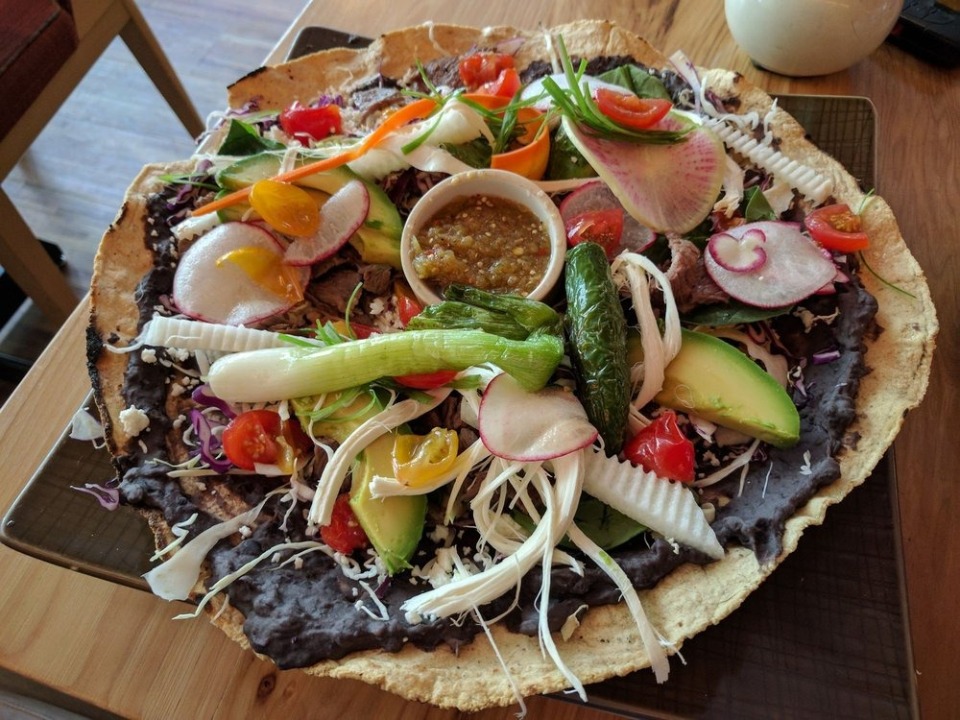 On Sunday, December 31st, Agave Uptown in Oakland is offering a special holiday menu. 
From 3pm to 9pm, the eatery is serving Oaxacan specials with options like lamb shank, pozole, pipian (mole verde), and more. Customers may also order from the regular a la carte menu, which features plates like chicken chile relleno, tacos, enchiladas, seafood entrees and many more. (See the full menu here.)
Currently on OpenTable, there are dinner slots available for 7pm and 7:15pm.
Financial District: The Grill
125 3rd St. (between Mission and Minna streets) 
The Grill, located inside The St. Regis San Francisco is offering a special menu for diners on Sunday, December 31st.
According to the business, the eatery has "become a preeminent dining destination" that offers "relaxed luxury and timeless elegance." 
From 4:30-9:30pm, customers will pay $135 per adult and $70 for children under 12 for a five-course meal.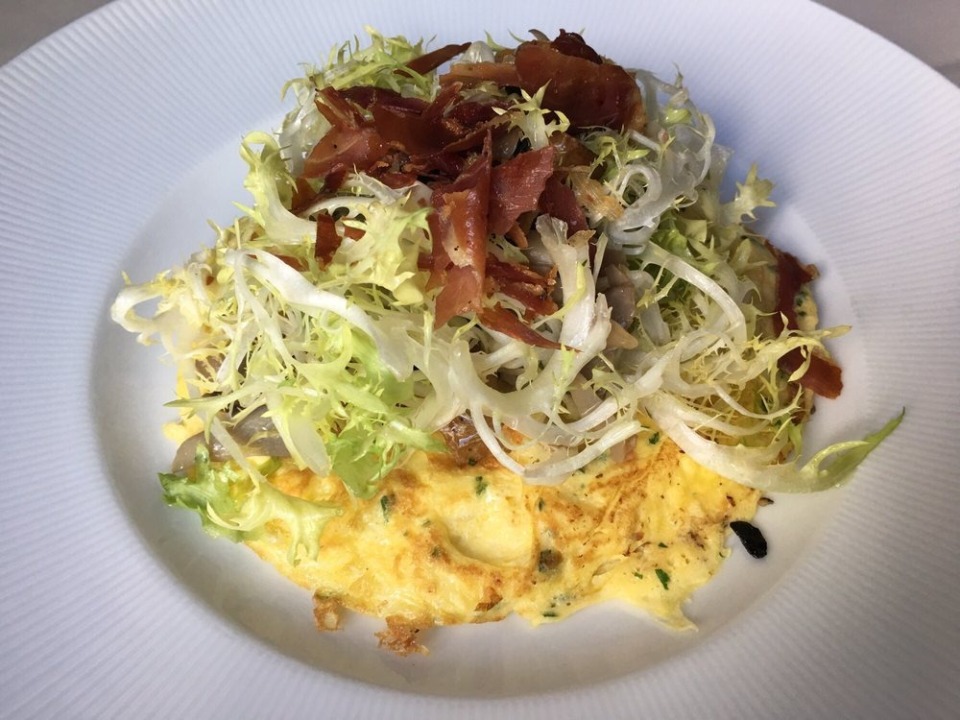 First course will be 'Chestnut Velouté,' a seared Hudson Valley foie gras, followed by scallops with sunchoke purée and a lobster tail with baby spinach, salmon roe wild rice and blood orange.
The main entree will be grilled prime ribeye with wild mushrooms, spaghetti squash, Brussel sprouts and black truffle. Rounding out the meal: a bittersweet chocolate mousse. For an additional $75, a wine pairing is available.
Golden Gate Park: Park Chalet

1000 Great Highway (between JFK Dr. & Lincoln Way)
The New American restaurant and beer garden will open its doors at noon on Sunday, December 31st to serve diners a New Year's Eve meal.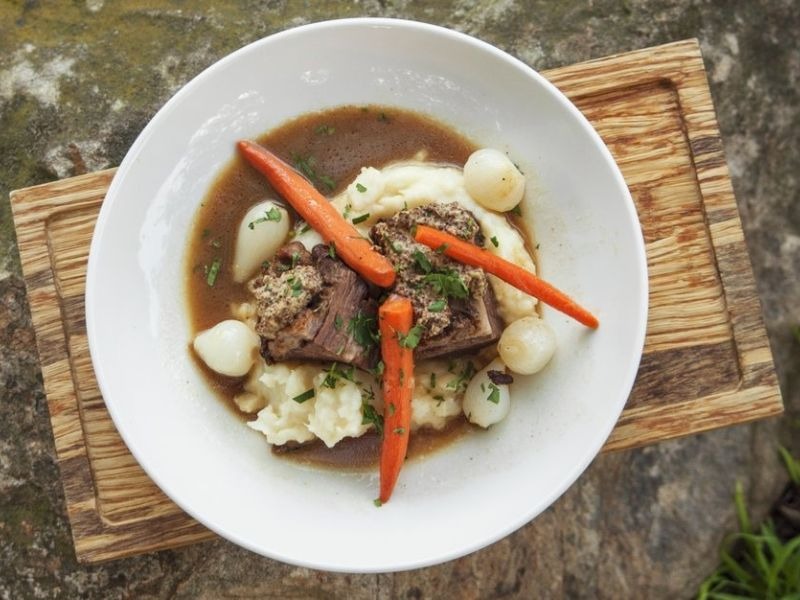 Park Chalet's regular menu will be available day, featuring popular items like the Chalet burger, crispy pork shank (sweet & sour glaze, farro verde, citrus almond salad), autumn squash ravioli (parmesan, sage, apple cider brown butter) and more. (See the full menu here.)
Starting at 9pm, customers can catch a performance by The Mermen for $40 per person and those who stay till the new year will receive a complimentary glass of sparkling wine.
Oakland: Homestead
4029 Piedmont Ave. (at 40th St.)
Homestead, the New American restaurant that opened in Oakland in 2013, is hosting a New Year's Eve celebration.
Diners can opt to pay $100 for a four-course prix fixe menu from 5-6:15pm or $130 for a five-course prix fixe menu from 6:30pm till close.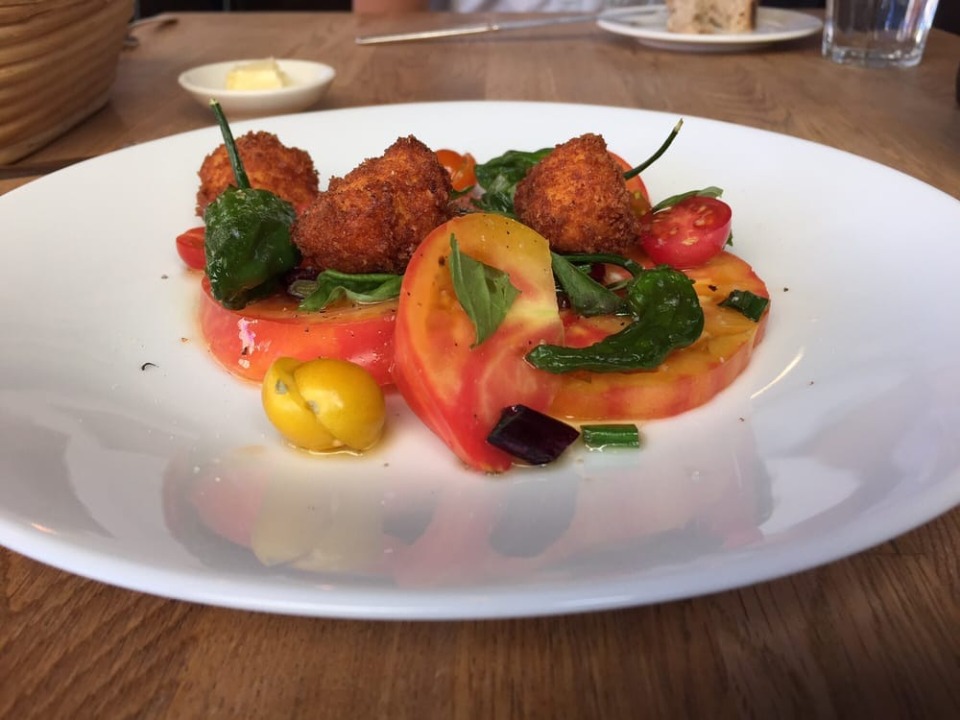 The menu features plates like "ribeye cooked in the fireplace with sunchokes, chanterelles and bone marrow or butter poached turbot with robuchan potatoes, artichokes and Dungeness crab and others. 
Diners who stay to ring in the new year will receive a complimentary sparkling wine toast at midnight. Currently, reservations are still available on Open Table for 5:30pm, 5:45pm, 8:45pm and 9pm.
Lower Nob Hill: Le Colonial
20 Cosmo Pl. (between Taylor & Jones streets)
At French-Vietnamese restaurant, Le Colonial, guests escape San Francisco and enter a space that "evokes the ambiance of French colonial Vietnam in a lush, romantic setting."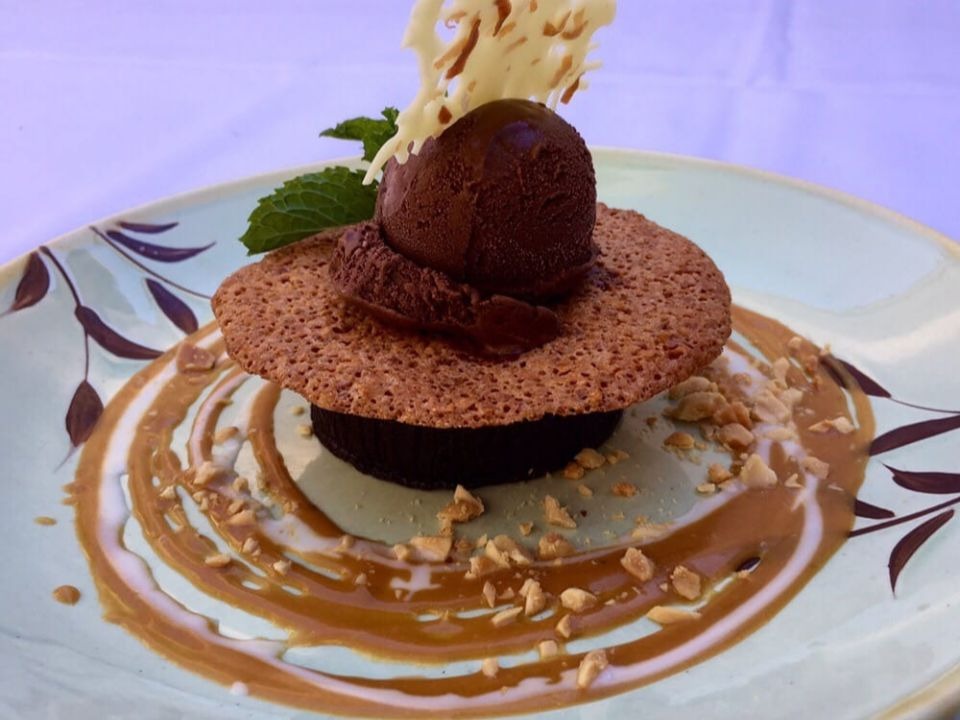 This New Year's Eve, the restaurant offers a special holiday menu for diners from 5:30-10:45pm. The limited dinner menu includes sun dried pig skin soup ($14), fresh Beausoleil oysters with toasted bread ($27), duck foie gras with brioche toast and spicy mango jam ($28), and more. Dessert includes a traditional raspberry Napoleon with chocolate sauce and lychees for $14. 
Parties of eight or more guests must order a family style prix fixe menu, which is either $85 or $95 per person. There is also an after party at the lounge, which will be bumping until 2am, so if you would like to join in on the fun,  be sure to purchase the right ticket.
You can buy tickets to the dinner and party here. 
Mission: Yuzuki Japanese Eatery
598 Guerrero St. (at 18th St.) 
Yuzuki Japanese Eatery, an East Asian restaurant located on the corner of Guerrero and 18th streets, is offering a special menu on New Year's Eve.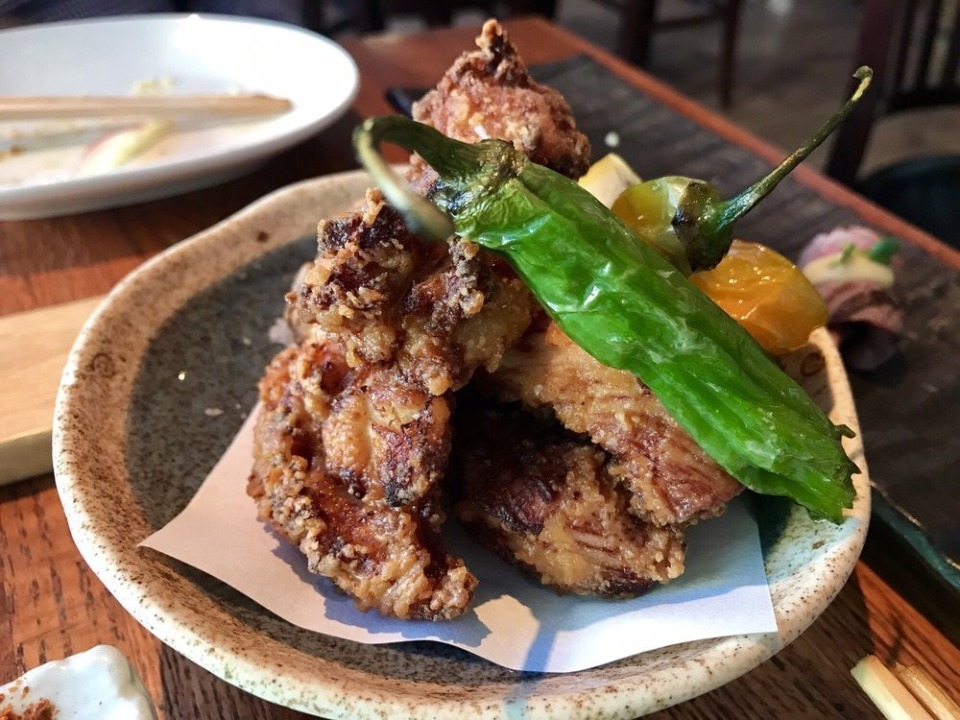 According to the eatery, it's the first business in the U.S. to use koji, which is a fermenting agent that's used to make essential Japanese foods. 

Next Sunday, from 5:30-9:30pm, diners will be able to order off its regular menu, which includes items like sashimi, braised pork belly, its house specialty, 'Koshihikari rice,' and more. (See the full menu here.)
Or, you can choose to order the toshikoshi soba, which according to the restaurant, is "traditionally eaten in Japan before the new year." 
Oakland: Eve's Waterfront Restaurant
15 Embarcadero 
Eve's Waterfront Restaurant will be open on New Year's Eve starting at 5pm for its holiday special.  Chef Brandon Peacock is serving up a five-course prix fixe meal for $75 with a variety of dishes.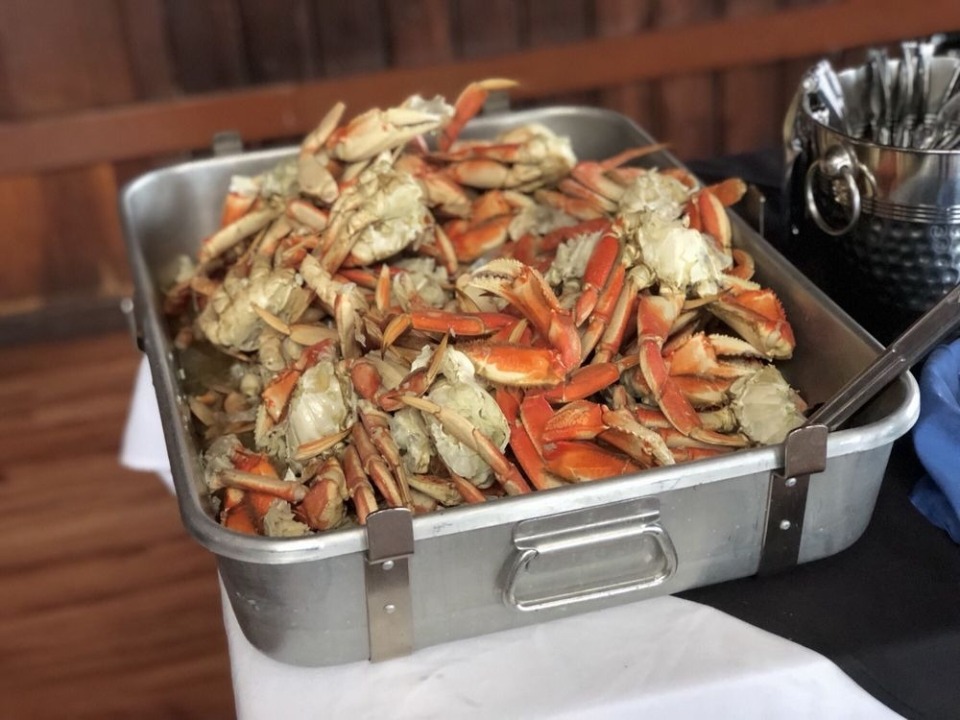 Expect to see plates like grass-fed beef filet, herb-roasted lamb rack, double-cut Berkshire pork chop, house-made ravioli and more. In addition, those who choose to take part in the prix fixe meal will enjoy access to the New Year's Eve Party, with the option to upgrade to the open bar or VIP tables.
The last seating for next Sunday's dinner will happen at 7:30pm, so plan your night accordingly. Information and tickets to the dinner or after party can be found here. 
Noe Valley: Chez Marius
4063 24th St. (between Noe and Castro streets)
In Noe Valley, Chez Marius, the French bistro located on 24th Street, is offering a three-course prix fixe menu for $75.00.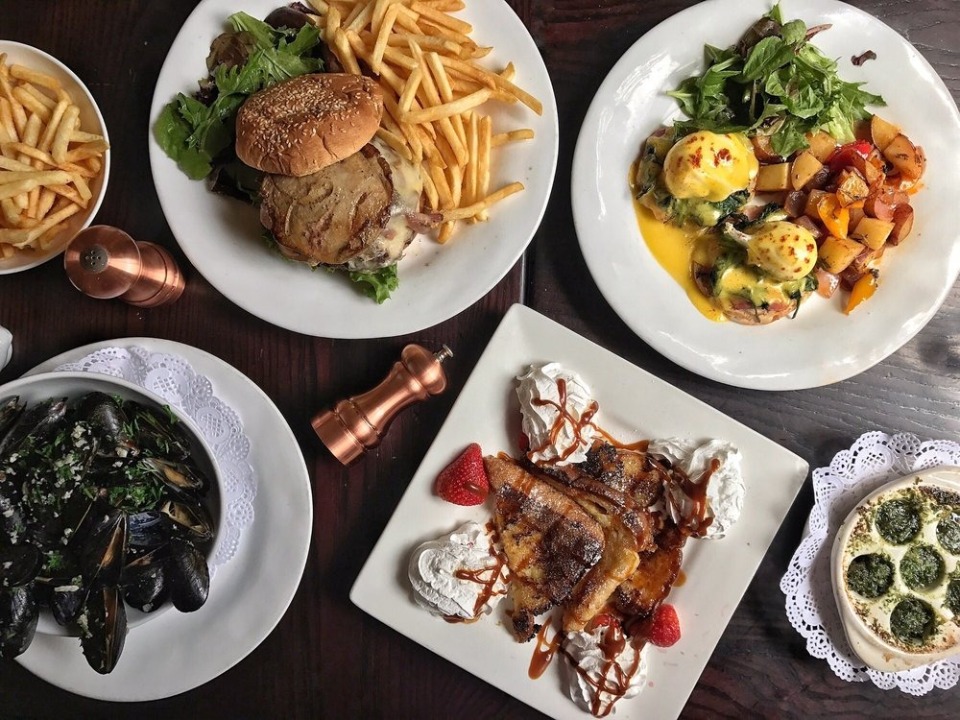 From 5:30pm to 10:30pm, guests will dine on items like roasted stuffed lobster with celery and onions, served with prawns risotto and cognac sauce, a grilled filet mignon with gratin dauphinois, shallots and foie gras sauce and more.

Additionally, guests will get an amuse-bouche and a complimentary glass of sparkling with their dessert. There will be live jazz music from 7pm to 12:30am and drinks at the bar will be available until 1am.