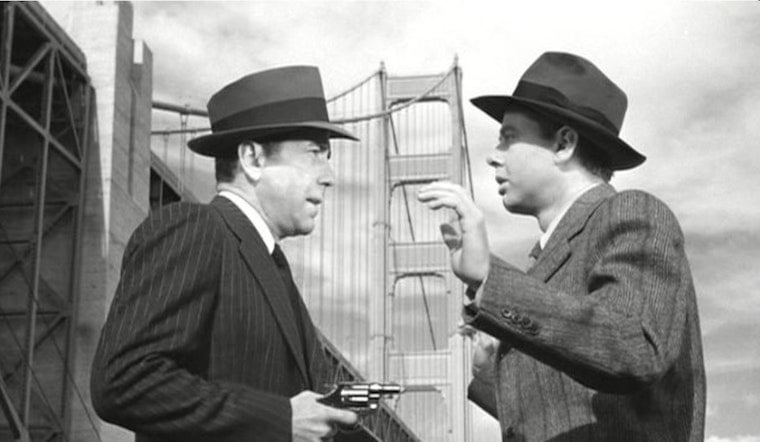 Published on December 16, 2017
In 1947's Dark Passage, San Francisco is a treacherous town populated by shadowy figures, each with their own hidden agenda.
The film noir classic screens tomorrow at the Castro Theater, which prompted us to revisit some of the locations in the movie visited by escaped convict Vincent Parry (Humphrey Bogart) as he attempts to uncover the person who killed his wife and framed him for her murder.
After Parry breaks out of San Quentin, landscape painter Irene Jansen (Lauren Bacall) smuggles him past police and hides him in her Telegraph Hill apartment at 1360 Montgomery St.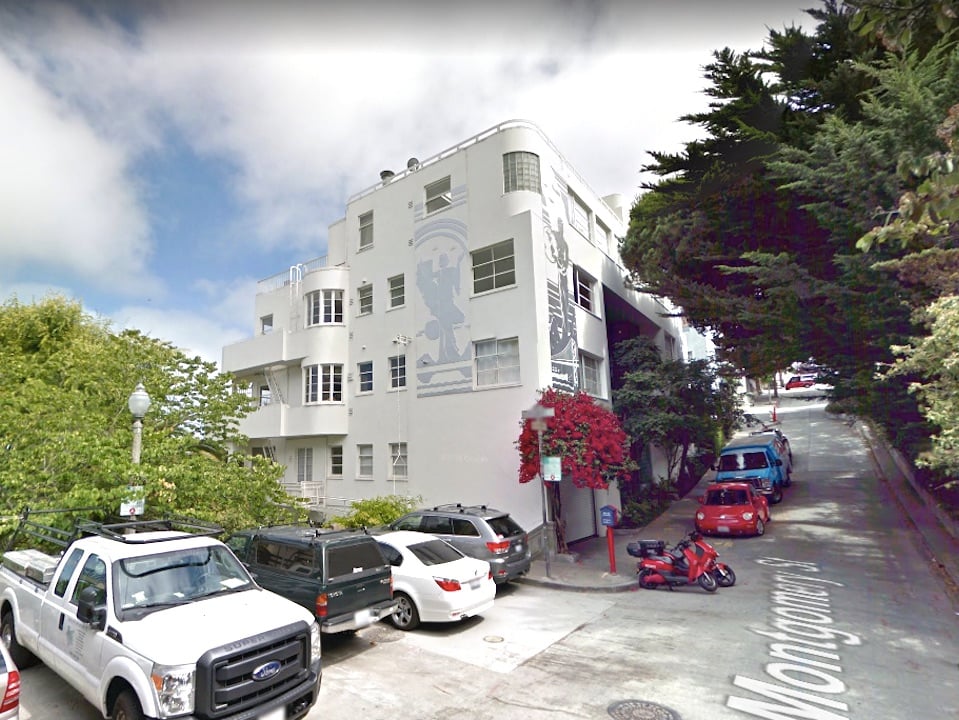 Also known as the Malloch Building, the structure was completed in 1937 and is considered one of the best examples of Streamline Moderne architecture in San Francisco. 
Figures made from raised concrete affixed to the building's exterior by muralist Alfred Du Pont depict a Spanish explorer, a worker with a globe, and a woman who symbolizes the spirit of California.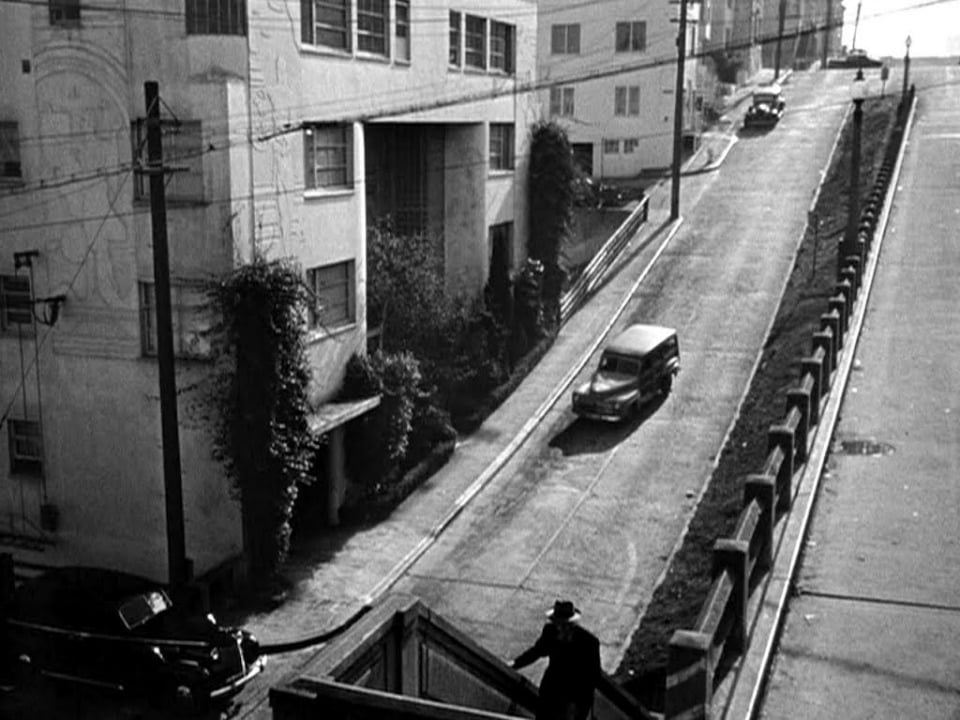 Another location that figures prominently are the Tamalpais Apartments (1201 Greenwich St. at Hyde) in Russian Hill. In one scene, Parry descends the building's fire escape, where viewers can see a former reservoir that's since been transformed into the Alice Marble Tennis Courts.
At the film's climax, the villainous Madge (Agnes Moorehead) falls to her death from a window in the same building.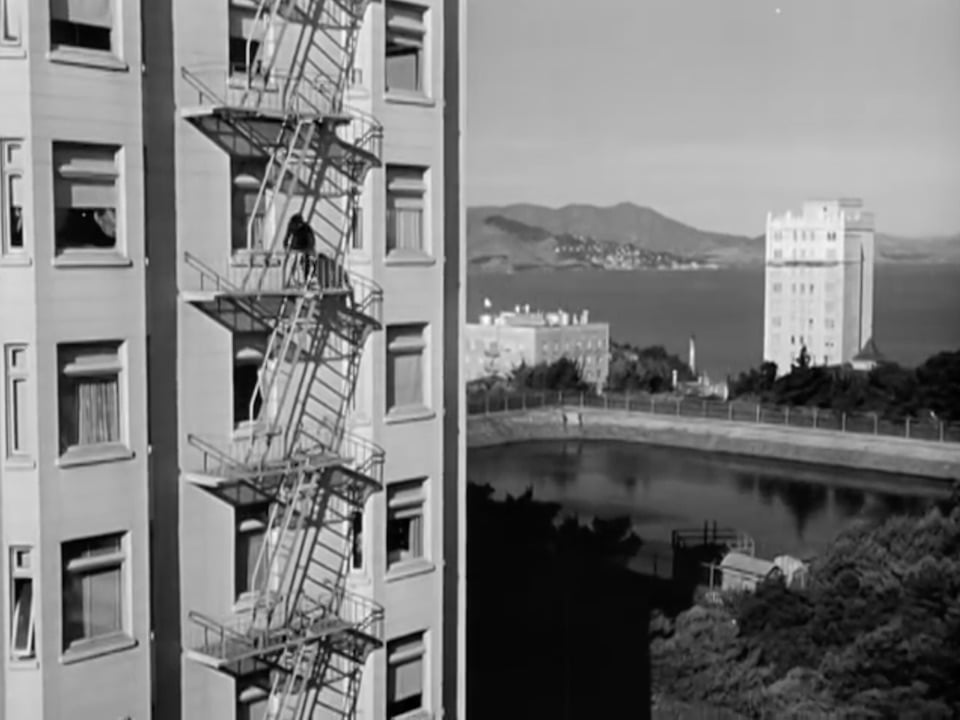 Later, in an iconic sequence that depicts Parry on the run, he runs up the Filbert Steps in Telegraph Hill, his face wrapped in bandages after undergoing surgery to change his appearance.
Today, little has changed on the steps, which run from Sansome to Montgomery streets on the east slope of Telegraph Hill.
The same homes Bogart dashed past are still there, along with gardens that offer places to admire sweeping city views—and catch one's breath. Even visitors who aren't being chased by police can find the steep climb taxing.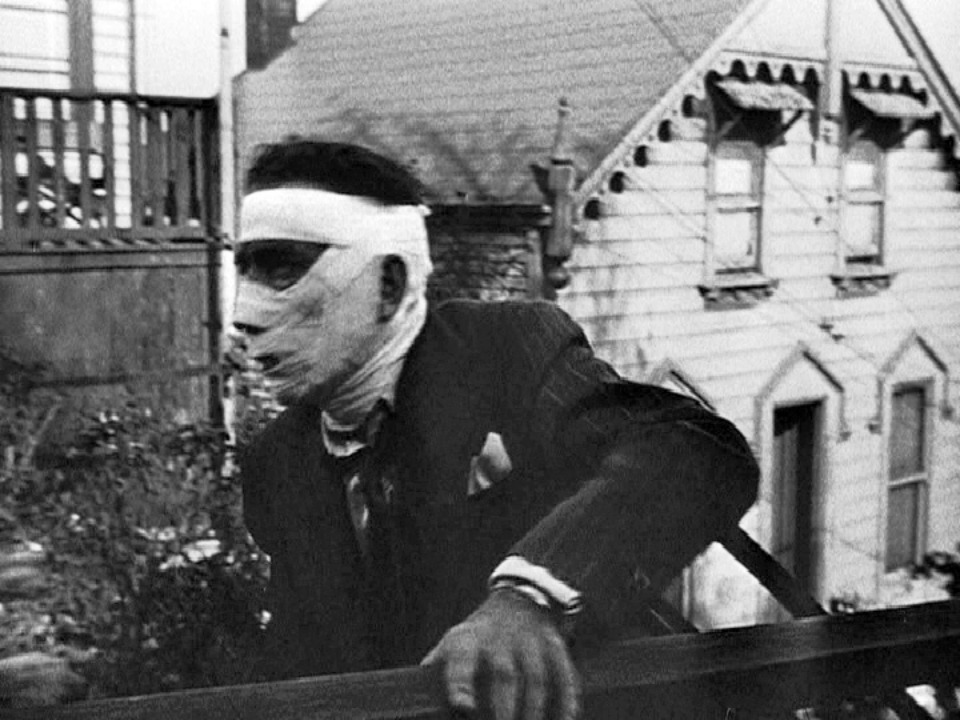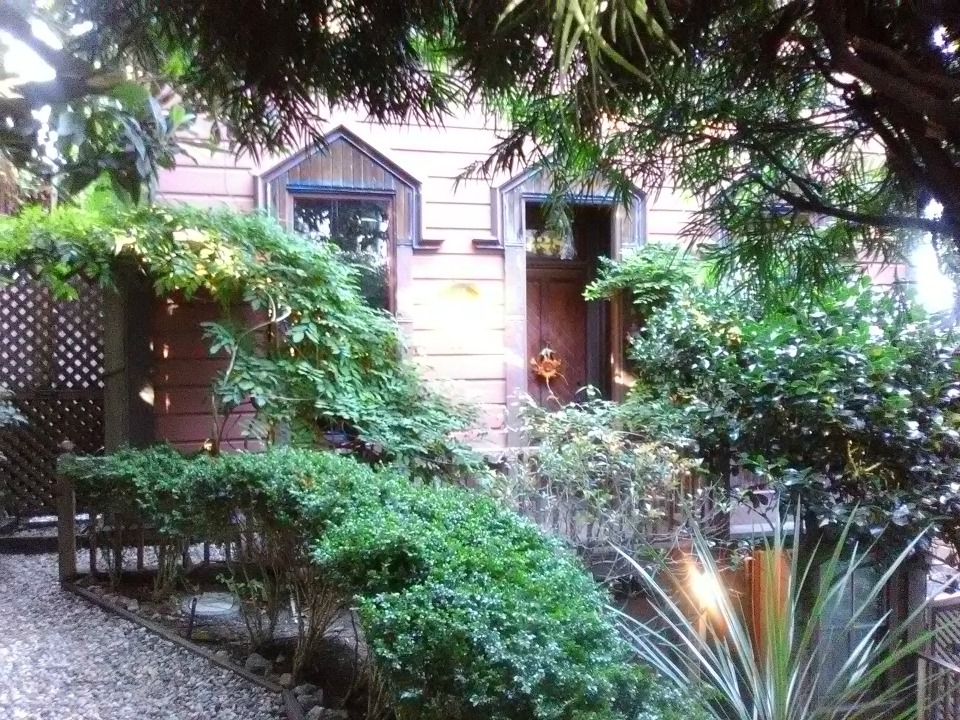 Dark Passage contains other sequences that depict 1940s San Francisco in detail, with many locations looking much the same decades later. The Kean Hotel in SoMa, where Bogart's character briefly hides out, is virtually unchanged.
A ride on a cable car takes the fugitive past Union Square, all the way to the turnaround at Powell and Market, where the Florsheim Shoes and Owl Drug Co. seen in the film have since been turned into a Gap store.
For a comprehensive look at locations from Dark Passage, visit Reel SF.
Dark Passage is playing at the Castro Theater tomorrow at 1, 5, and 9pm.