Residents have a chance to offer input on three design concepts proposed for the new $3.2 million Panhandle Playground in a survey released by SF Recreation & Parks.
The project is set to kick off in spring of 2018 and wrap up by the end of 2019.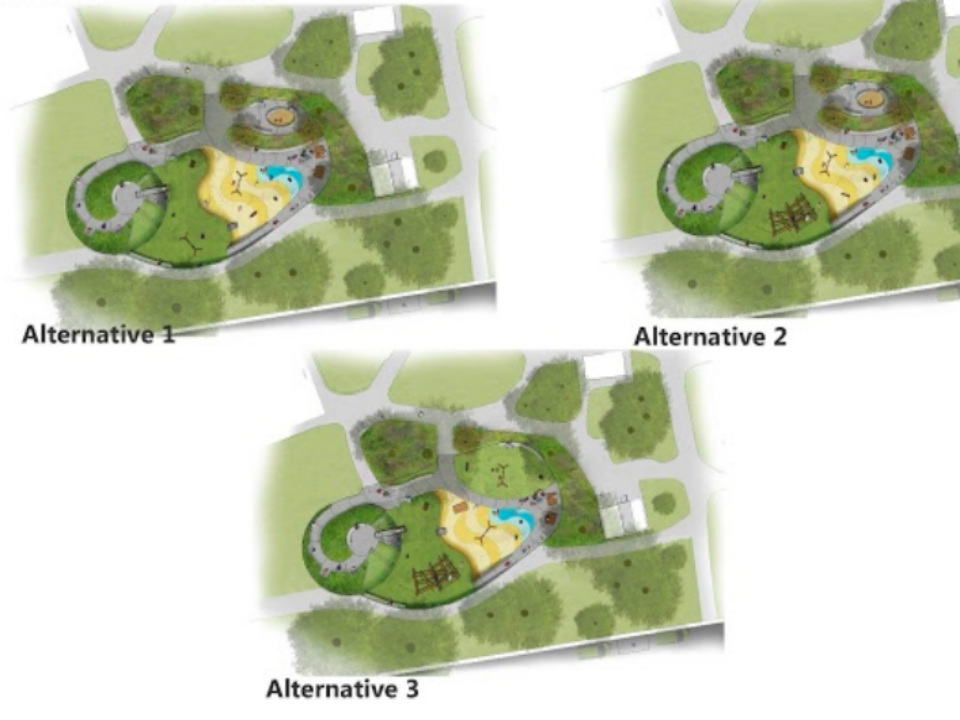 The product of previous surveys and community meetings, the proposals now under consideration provide a basic template for remaking the 7,000-square-foot site.
In addition to preserving elements that highlight the area's natural history, all three concepts include a musical path, a large embankment slide, rope climbers, sensory elements, a carousel, a small embankment slide for toddlers, a swing set with bucket seats, a small see-saw, fish rockers, a seat wall, a chalkboard wall, and a group table area.
Where the plans differ has been, for some area parents, a point of contention due to concerns that the city would forego sand play areas altogether, but two out of the three concepts in the survey retain that feature.
Other alternatives, present in one or two but not all designs, include a log-like structure, a climbing structure and additional swing varieties.
The survey is open through December 19th, and is open and shareable.