The Carl's Jr./Green Burrito at 10 UN Plaza has abruptly shuttered. Interior furnshings have been removed, and signs in the windows indicate that it is permanently closed, encouraging would-be customers to visit another location at 5th and Market streets. 
The only other sign on the premises shows that the building's owner has a permit for a debris dumpster.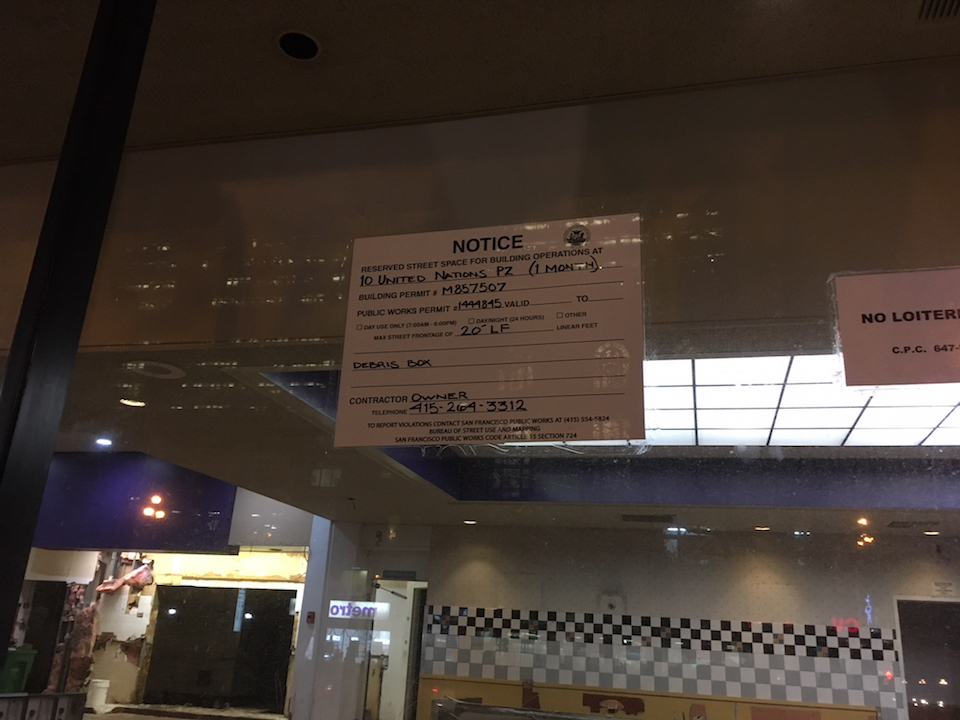 There are no new business or construction permits active at this location, so it's unclear what will replace the fast-food chain, which had 1,385 locations as of June 2015.
The 6-story building at 10 UN Plaza was built in 1982. Other tenants include Art Institute of California, the city's Mental Health Board and Bistro 10UN restaurant.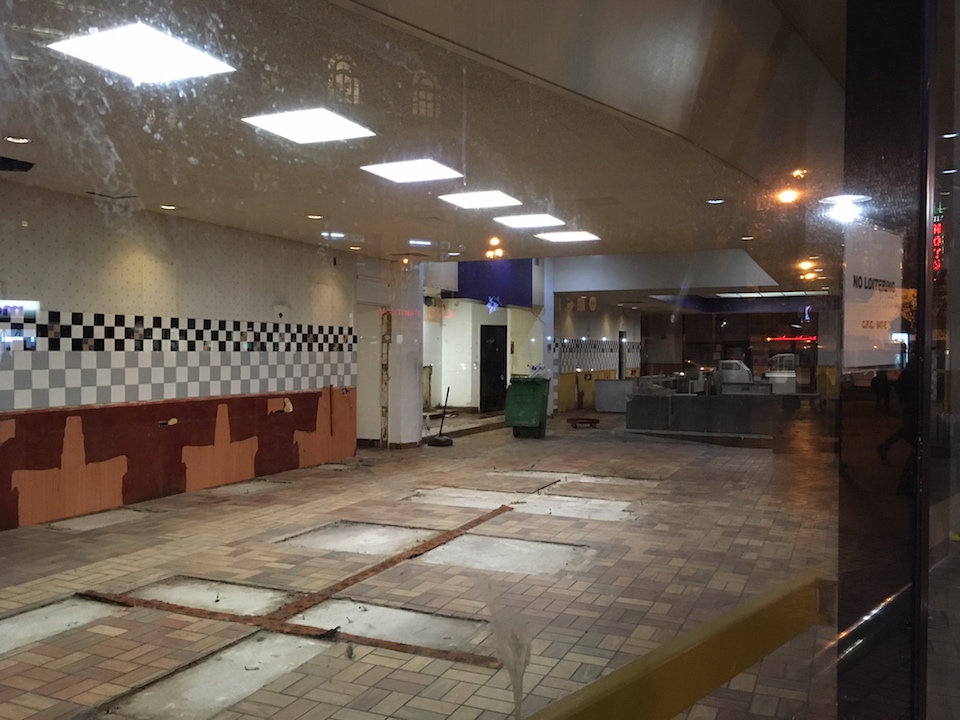 Based on recent lien documents available from the city, the owner of the location appears to be TKG 10 UN, LLC. The majority of Carl's Jr. locations are franchised.
Thanks to tipster Mark M. for letting us know the restaurant closed.