Four Barrel has changed its name to The Tide, the Chronicle reports.
The announcement comes after news broke last week that several former Four Barrel Coffee employees filed a lawsuit against the company and its founder, Jeremy Tooker.
The suit alleges that Tooker, who has since resigned from the company, sexually assaulted multiple women, harassed others and created a toxic workplace culture for the coffee maker's female staff.
In response, CFO Jodi Geren and CEO Tal Mor published a letter on the company's blog Saturday.
"While we investigate the matter, we want to note that Jeremy Tooker withdrew as CEO in November, before this lawsuit was filed," they wrote, adding that he also has agreed to divest his remaining ownership and will not be affiliated with the company in the future.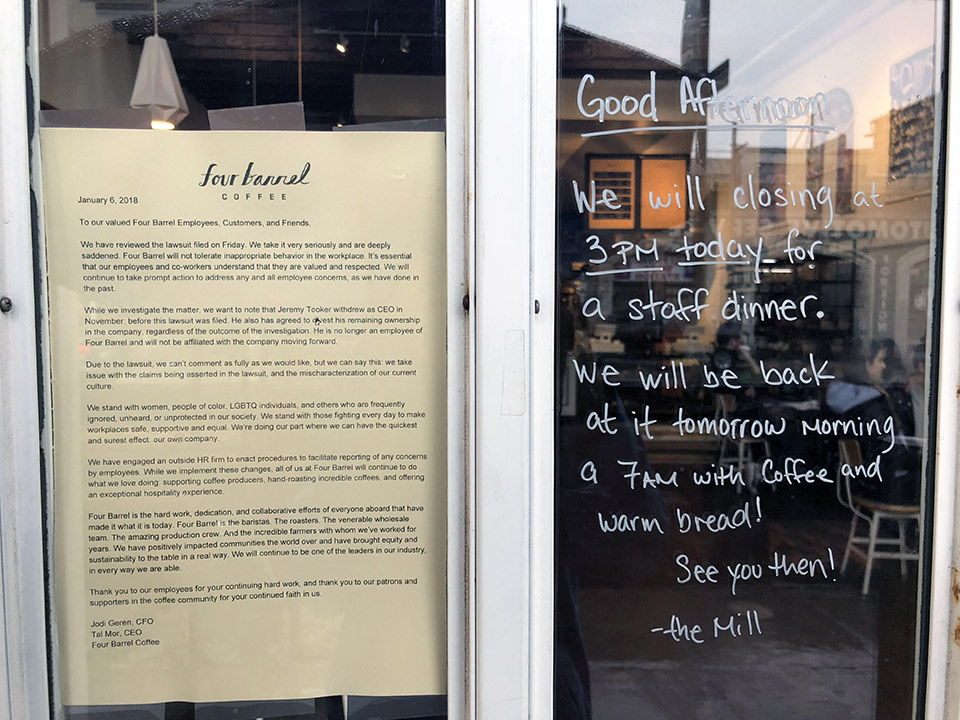 Geren and Mor noted that they have "engaged an outside HR firm to enact procedures to facilitate reporting of any concerns by employees."
According to SF Eater, the shares Tooker relinquished, which represent 50 percent of the company, will be distributed to employees.
Geren and Mor will also make their own shares available, until the new entity is 100 percent employee owned.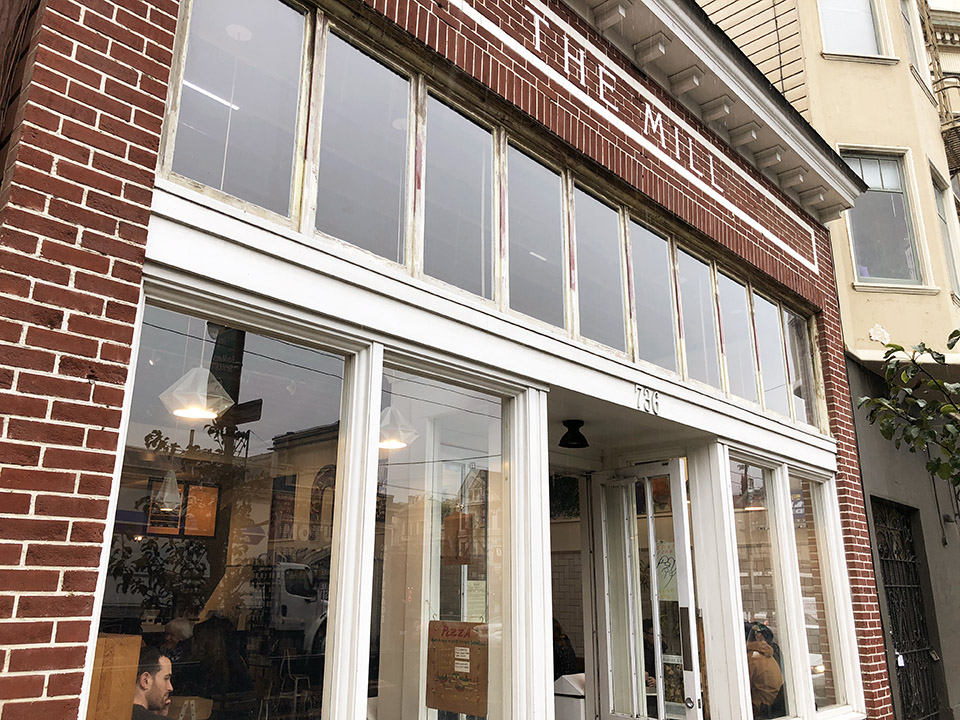 As Mission Local reported, the coffee shop on 375 Valencia St. did not open its doors last weekend with a sign stating "we are closed today, taking care of each other."
Yesterday, both The Mill (736 Divisadero St.), a joint venture between Four Barrel and Josey Baker Bread, and Four Barrel on Valencia Street had reopened for business.

Thanks to tipster Zameer M.!
See something interesting while you're out and about? Text Hoodline and we'll try to find out what's going on: 415-200-3233.