Plenty of diners prefer a bloody burger, but Grand Lake Kitchen (576 Grand Ave. at El Embarcadero) is kicking it up a notch today with a recurring charitable event.
From 3 to 7pm, the restaurant is hosting Burger for Your Blood; participants will roll up their sleeves and donate a pint inside a Blood Centers of the Pacific bloodmobile parked outside the restaurant.
Appointments for today's drive have been filled, but the bloodmobile will take walk-ins.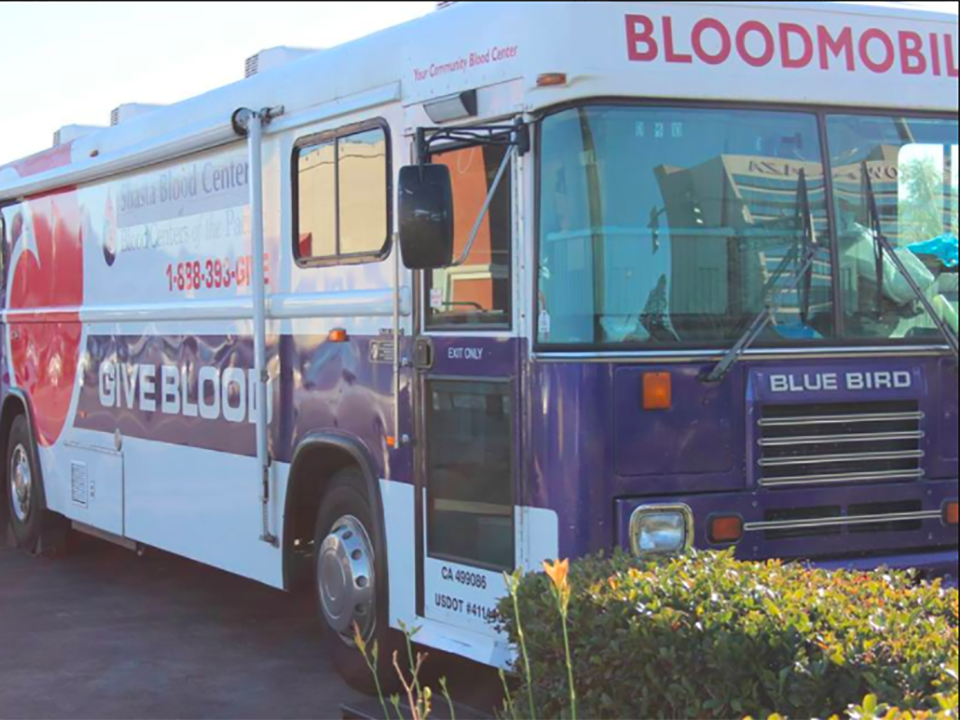 Donors will be invited inside for a complimentary burger, like the restaurant's signature GLK (caramelized onions, mushrooms, and Point Reyes blue cheese).
"Donate blood and help save lives," the kitchen writes on its Facebook page. "You will know you are giving back to the community."
Blood Centers of the Pacific has six centers throughout the Bay Area where locals can walk in off the street and donate, but they do not have a center in the East Bay, except when the bloodmobile comes to town. 
"That's the best thing right there, eating great a burger after you donate," said Kevin Adler, BCP's marketing and communication manager.
The organization holds around 100 mobile blood drives a month, often partnering with local businesses to host a pop-up drive. "We actually do quite a lot of the mobile blood drives in the East Bay," said Adler.
The American Red Cross recommends donors give blood no more than once every 56 days. But since Grand Lake Kitchen last hosted Burger for Your Blood in August of 2017, plenty of time has passed for those who gave last summer to stop by and donate again.
If you can't make it today, the drive returns returns to Grand Lake Kitchen on August 9th.