By
Hoodline
- Published on January 11, 2018.
Old Oakland has a new watering hole.
The new spot, Oeste, is located at 730 Clay St. (between 7th St & 8th St).
This space is the creation of long-time East Bay residents Sandra Davis, Lea Redmond, and Anna Villalobos, and features a café with light grab-and-go fare, pastries, and signature entrées by day, and an upscale 90-seat bar with a nighttime rooftop deck.
Oeste's lunch menu offers Latin and Southern dishes, like beef pastele with taro, plantain, yucca root masa, and beef picadillo steamed in banana leaf; chicken and sausage gumbo with okra, dark roux, and rice; and a Richards Ranch grass-fed burger with fries.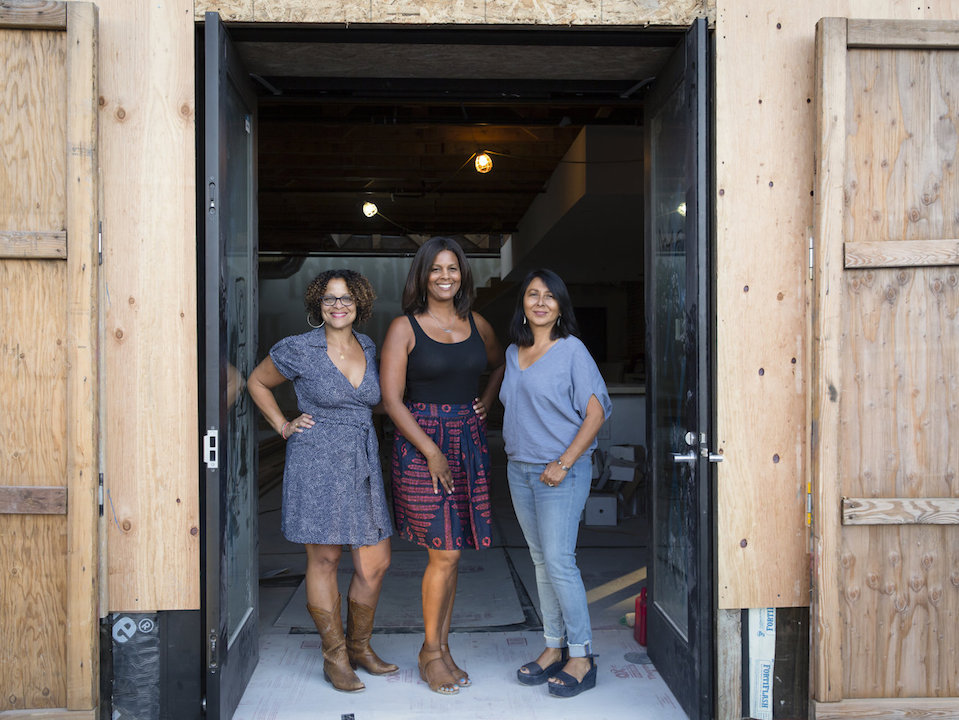 For libations, look for beers on draft and by the bottle such as Maui Waui IPA, Westfalia Red Ale, and Old Rasputin Stout. There is also wine by the glass and cocktails like prickly pear vodka lemonade and a pineapple-and-habanero margarita.
The new bar has garnered rave reviews thus far, with a five-star rating out of four reviews on Yelp.
Akhal L., among the first Yelpers to review the new spot on December 31st, said: "[W]hile it was intimidating to go into a bar by myself, I enjoy[ed] sitting at the bar without feeling pressured to stay. I just felt comfortable in Oeste."
Yelper Damon L. added: "Awesome new cafe and bar in Old Oakland. Had the privilege of meeting a few of the owners and became even more excited to know it's a minority and women-owned establishment."
And Ash K. said: "Definitely destined to be the hottest new spot in Oakland in 2018. This space is gorgeous with interesting touches to accent the beautiful bar. Staff is friendly and not at all pretentious."
Oeste is open Tuesday–Thursday from 3pm–midnight, Friday and Saturday from 3pm–1am, and on Sunday from 10:30am–midnight.