A 2-alarm fire broke out this morning at 517-519 Sanchez Streets, the alleged drug den City Attorney Dennis Herrera filed a lawsuit against in 2015.
The fire was called in at 10:35am and upon arrival SFFD upgraded the fire to a 2nd alarm due to the first spreading to the buildings next door.
According to SFFD the fire was extinguished at 12:02pm leaving the inside of the Victorian gutted but the blue exterior mostly undamaged.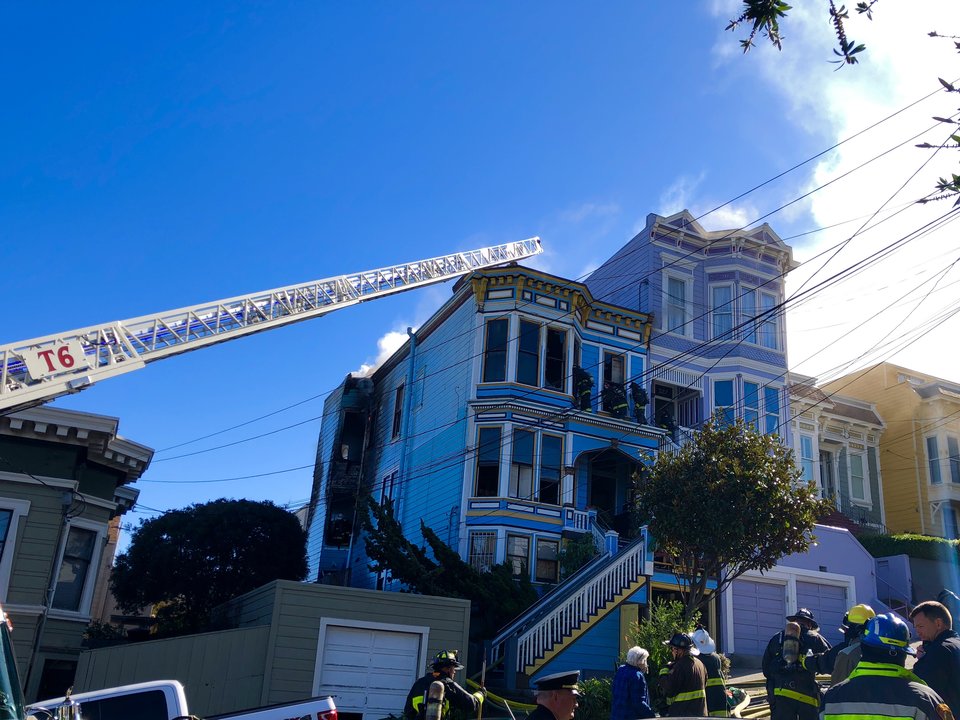 The fire caused damage to 503-509 Sanchez and 527-529 Sanchez.
No injuries have been reported at this time. The number of displaced residents is also unknown. 
85 year old Castro resident Bob Shultz, who lives on the third floor of 527-529 Sanchez, made it away safely with the help of Abraham Navarro who'd been working in a backyard nearby, the SF Weekly reported. 
The fire is currently under investigation. Cause and origin of the blaze have not been identified.
SFFD reports that the 500 block of Sanchez will be blocked until 1pm.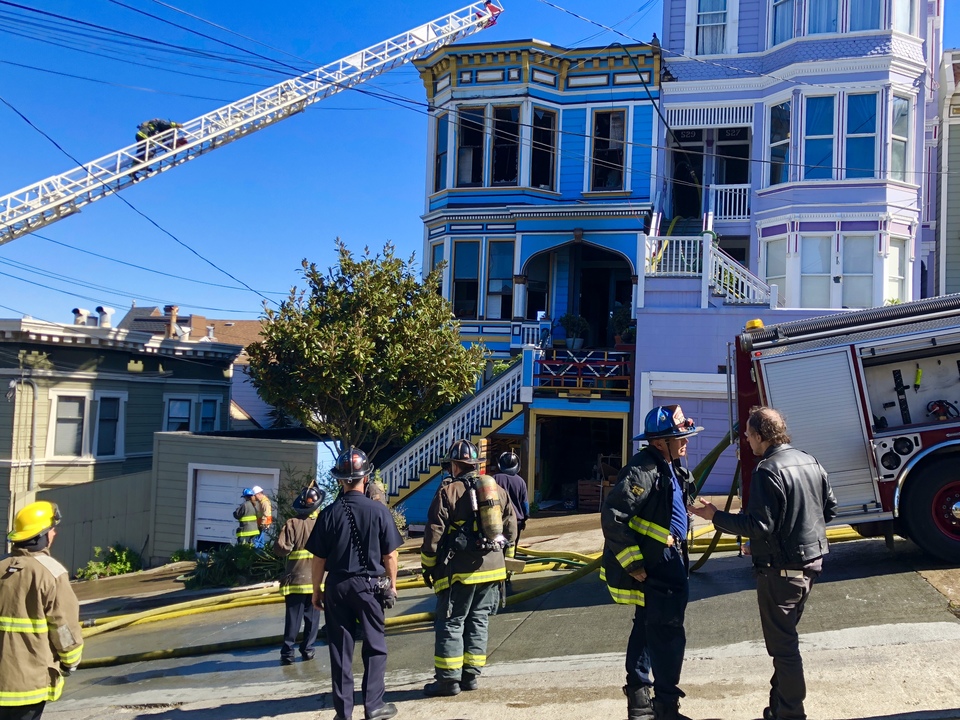 The city sued property owner Joel Elliott in 2015 over multiple violations, ranging from drug-related offenses to housing and building code violations.
At the time District 8 Supervisor Scott Wiener told Hoodline that it was a "blatant disregard of public safety codes and regulations is not acceptable. These blighted properties significantly detract from the safety and quality of life in our neighborhoods."
Building code violations date as far back as 2010. Elliot maintains that he was the victim of malicious tenants.
Hoodline spoke with Elliot at the scene of the fire and he claimed he hadn't lived in the building for some time and no other residents were inside.
In 2017 the property was listed on the market in 2017 for $2.6 million to pay the more than $1.6 million in civil penalties, attorney's fees, and other costs associated with the 2015 lawsuit. Elliott told Hoodline the property could not be sold due to pending lawsuits and had been taken off the market.