San Francisco expats in Tokyo seeking a literal taste of home have a new option: Wise Sons Jewish Delicatessen has opened its fourth brick-and-mortar location in Marunouchi, a district of the Japanese capital.
The new bagelry features a mural by Bernal Heights artist Amos Goldbaum depicting San Francisco's cityscape—with a bit of artistic license.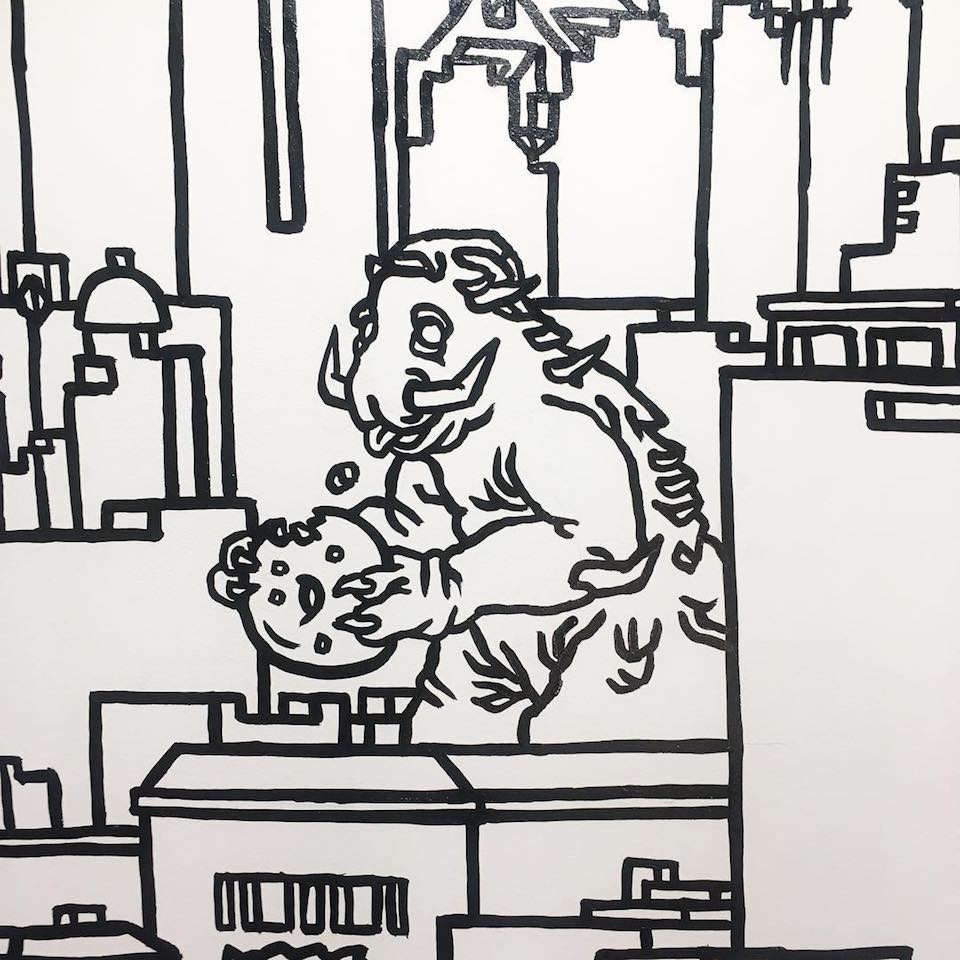 Goldbaum's detailed line art faithfully depicts the City by the Bay, but instead of adding a diminutive Mt. Diablo or Mt. Tamalpais in the background, he replaced Twin Peaks with a colossal Mt. Fuji. Also seen: a bagel-eating kaiju.
The project is documented on Goldbaum's Instagram page, noting changes like a prominent Sutro Tower that was eventually replaced with a more familiar Golden Gate Bridge.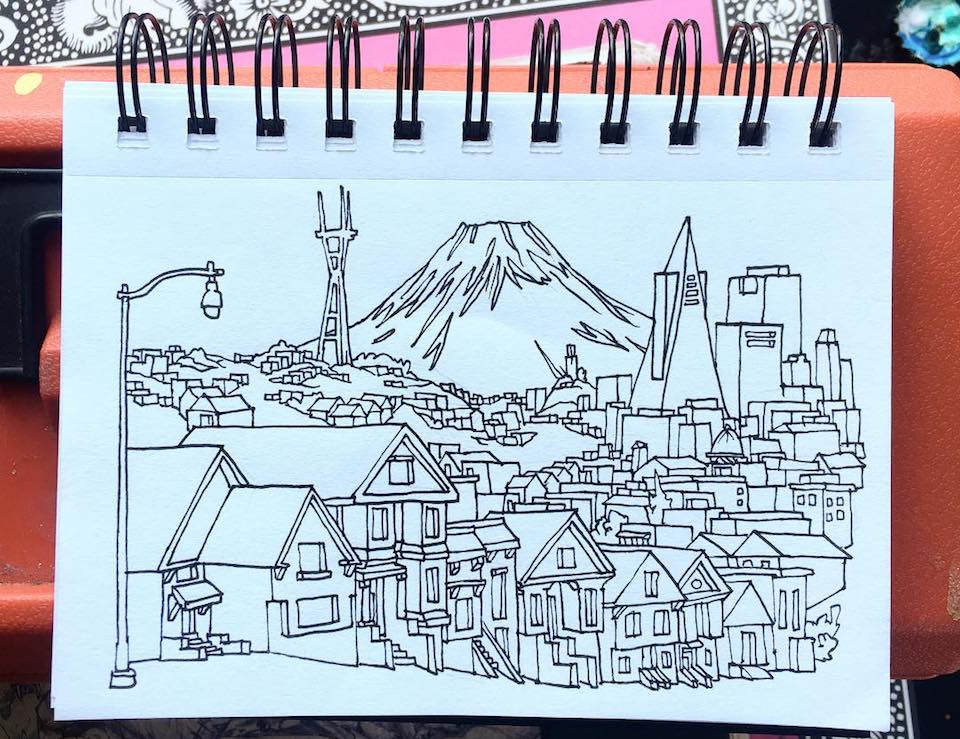 Closer to home, Goldbaum's artwork can be found in Bernal Heights at Pinhole Coffee (210 Cortland Ave.), where he installed a detailed mural on the café's west wall that depicts a view of Bernal Hill adapted from a photo taken in 1893. 
That piece was screened on T-shirts given to people who supported the mural, but there's no word yet on whether the Tokyo Wise Sons artwork will be similarly adapted.