Since December 2016, downtown Oakland has shed hundreds of parking spots.
One garage closed due to seismic safety concerns, and another was demolished to make room for a 400-foot tower. As another city-run garage is slated for demolition, hundreds more spots are set to be eliminated.
With two BART stations, the area is very transit-accessible, but parking was already tight before the garage closures.
First to go was a city-run garage at 1414 Clay St. in December 2016. The 335-space structure was found to be seismically unsafe, so it was closed and traffic was diverted to two other garages: the Dalziel Garage in the basement of 250 Frank Ogawa Plaza, and the City Center West Garage at 1239 Jefferson St. 
So far, it is unclear what the city might do with the Clay Street site.
About a year later, the three-level Downtown Merchants Parking Garage (1314 Franklin St.) was demolished, eliminating another 520 spaces. The structure will be replaced with a 400-foot tower comprised of 634 residential units, 17,000 square feet of retail space and 600 new parking spots.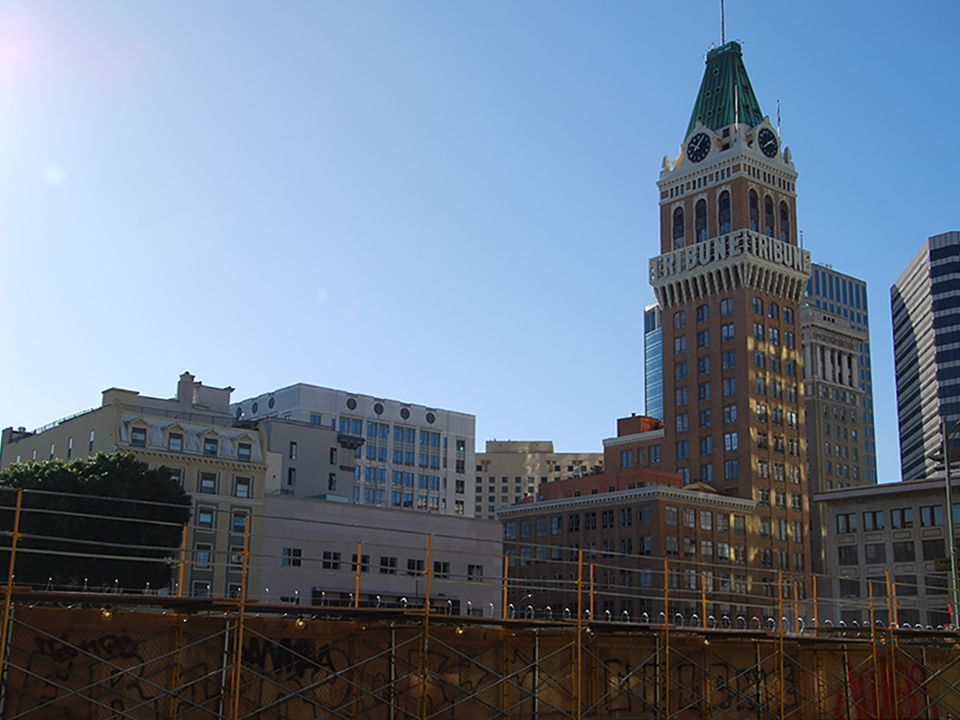 Another city-run garage could soon be closed as well; the Telegraph Plaza parking garage at 2100 Telegraph Ave. is slated for demolition once construction begins on a planned tower at that location. 
That tower, called Eastline, would include 800,000 square feet of office space, 388 residential units and 85,000 square feet of retail space, according to developers Lane Partners and Strategic Urban Development Alliance.
The developers have said that any project would have to include provisions to replace the existing parking. While the project website indicates that construction could begin sometime this year, it's not clear how the developers would replace the parking.  
Parking has gotten tighter in some other ways as well. A recent restructuring of Telegraph Avenue to include buffered bike lanes removed 39 on-street parking spaces, but the city added 22 parking meters to side streets to lessen this impact.
According to a January 2017 report by Oakland Department of Transportation, the addition of bike lanes along Telegraph between 20th and 29th streets has boosted local merchants, as sales tax revenues in the corridor showed year-to-year increases.
Overall, the city has been attempting to encourage other means of transit to downtown, not only by BART and bicycle, but through new car and bike sharing programs. Ford GoBike sharing started rolling out in Oakland last July and AAA launched a one-way car sharing service, Gig Car Share, in Oakland and Berkeley last April. 
Despite the DOT report, some downtown retailers have reported that they've been struggling, but at least one business offers incentives to customers who bike. Feelmore Adult Gallery (1703 Telegraph Ave.) has offered 10 percent discounts for cyclists for the last three years, according to owner Nenna Joiner. 
"Feelmore has already been subject to over eight constructions projects, since opening, directly affecting our business with the loss of parking spaces directly in front of our business," Joiner said.
"We know the frustration that change brings," she added, "but we also want to reward people that take the time to shop with us during Oakland's transformation."