The conversion of San Francisco's oldest gay bar into a kung fu-themed laundromat is well underway, but preservationists are carefully removing the Gangway's most memorable decor so it can be put into storage.
There's an ongoing collaborative effort to relocate the bar, which closed in late January at 841 Larkin St. after 108 years in business.
Nate Allbee, who spearheaded the successful effort to save the Stud in SoMa, reached out to District 6 Supervisor Jane Kim's office when it was clear the Tenderloin gay bar would be closing.
As with the Stud, Allbee suggested that a collaborative ownership model might be a good way to preserve another important piece of the city's LGBTQ history. 
The location is now in the hands of Sam Young, who also owns Polk Street bar Kozy Kar and other Bay Area establishments. According to Allbee, Young has been very amenable to the efforts to preserve memorabilia from the century-old Gangway. 
Allbee and Young were both on hand yesterday when contractor Seamus Cudden and his team removed a boat that hung from the bar's ceiling and vintage wood paneling that lined the walls.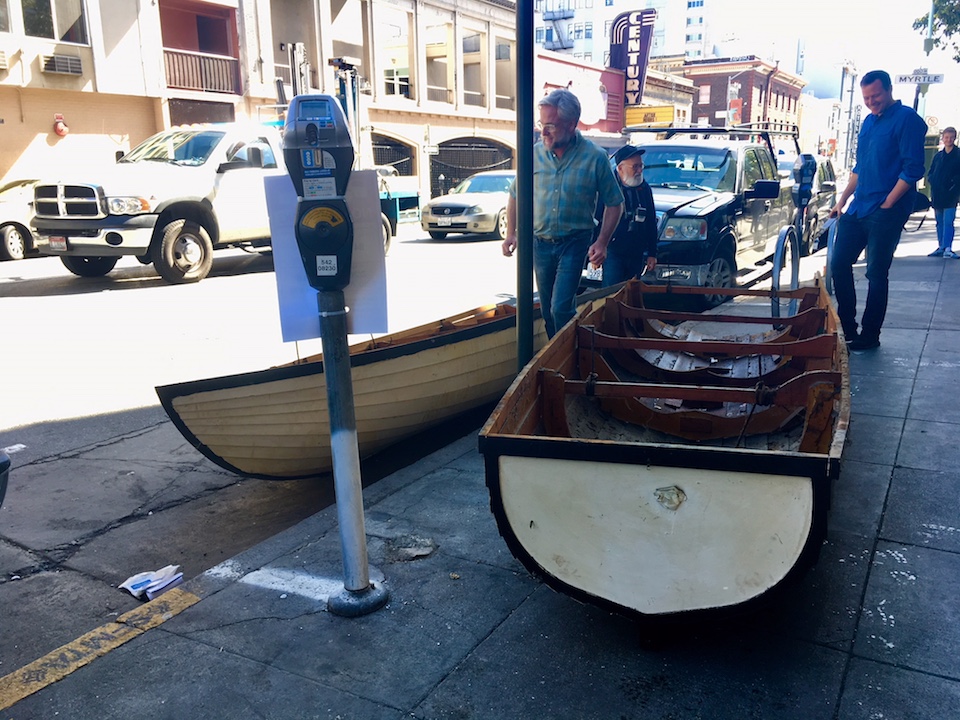 Cudden did the work pro bono in support of the effort to preserve as much of the Gangway as possible, said Brian Basinger, co-founder and executive director of the Q Foundation.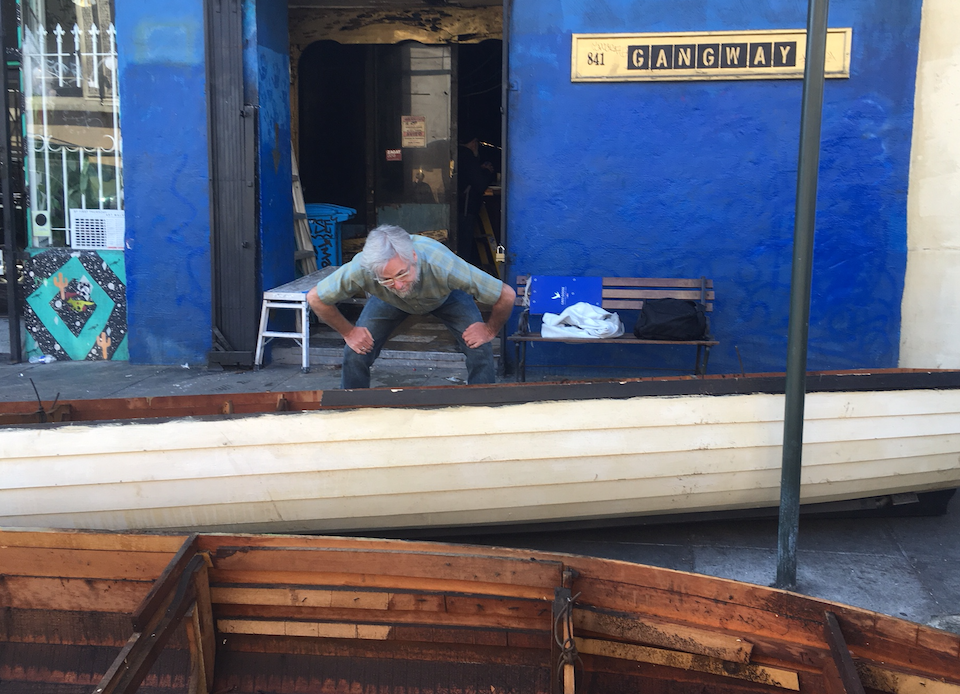 The Q Foundation, which is working to end homelessness in the LGBQT community, is offering its shipping container as free storage for the bar's memorabilia until a new location is secured. Basinger is also involved in the effort to locate the bar's next home.
According to Basinger, the intent is to find the Gangway a new spot on Turk Street or elsewhere within the boundaries of the Compton's TLGB District, which spans six blocks of the Tenderloin and across Market Street to include two blocks of 6th Street. The district was created by the Board of Supervisors last year.
There are still no obvious locations for the Gangway, but Allbee plans to hold a community meeting to get feedback and identify more potential partners for the Gangway Collective. 
Anyone interested in getting involved should email Allbee at [email protected].