Over the weekend, San Francisco Recreation and Park officials and community members unveiled the addition of a new community park and edible garden in Cayuga Terrace, the Geneva Community Garden. 
The grand opening event kicked off with an inaugural tree planting and activities for residents, including volunteers who planted native and pollinator plants along perimeter walls and near the entrance at Delano Avenue. 
The 10,427-square-foot community space, located just west of Balboa Park on Geneva between San Jose and Delano avenues, is the 40th addition to the Department's citywide community garden program. 
The latest park has been an idea in the works for some time as a way to help reduce household costs for healthy foods—a significant consideration for low-income families in the area.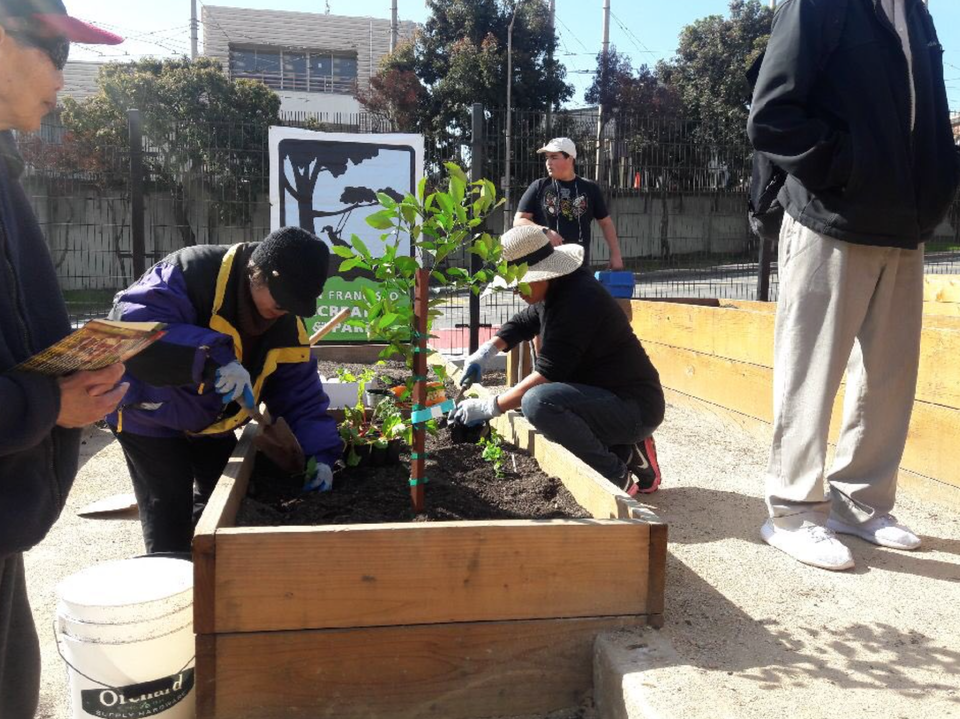 Funded by the 2008 Clean and Safe Parks Bond, the $1.6-million project converted an undeveloped, overgrown space into a 60-plot garden for neighbors to use as an urban farm and gathering space.
"We want to encourage San Franciscans to spend more time in nature because we have learned that in doing so our physical and mental health significantly improves," said Rec & Park General Manager Phil Ginsburg in a statement.
Garden features include raised boxes, nine planter boxes built in compliance with the Americans with Disabilities Act, perimeter walls with fencing and gates, seating and gathering areas, and an herb garden with plum, apple and lemon trees. 
"Our Department is proud to lead our citywide Urban Agriculture Program, and in concert with the communities, make edible gardens a place where residents can grow food in a fun and sustainable way," Ginsburg added.
"Neighborhood gardens like the Geneva Community Garden encourage green space stewardship and foster a community bond."