This month, surf-inspired café and retail shop Avenues San Francisco debuted on Taraval Street just blocks away from Ocean Beach, offering Asian-inspired quick eats, coffee, custom apparel, surfboards and more. 
Lifelong surfer and Sunset resident Eddie Choi has leased the space on Taraval Street (at 46th Avenue) for nearly eight years as office space for his design and print business, but he told Hoodline that he's been mulling a café concept for more than a decade.
After seeking approval to expand the space and renovate the interior, he's opened a shop that fuses his love of surfing and design with a café that "catered to the Outer Sunset demographic," he said via telephone.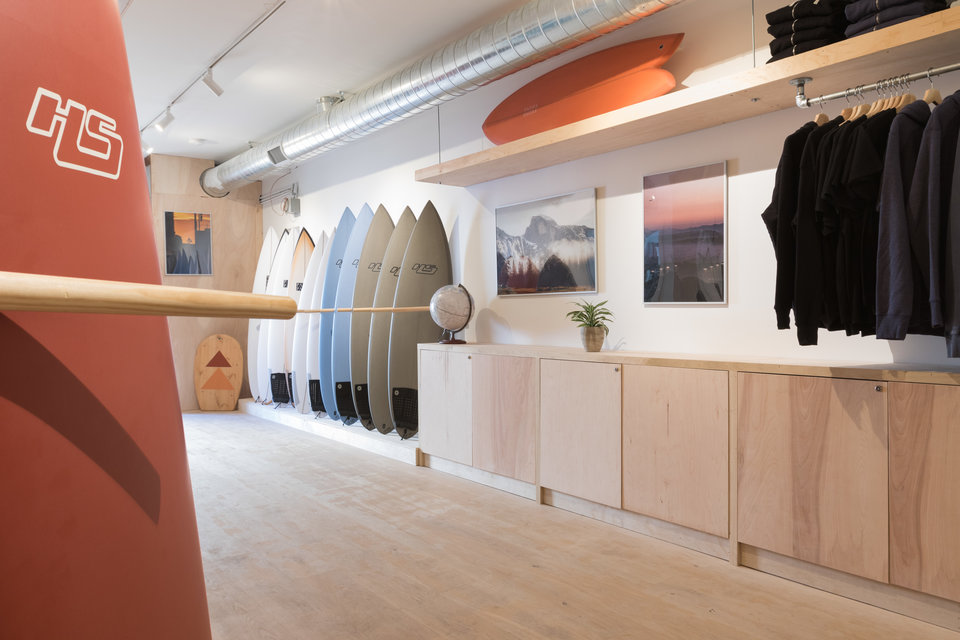 As an avid surfer with a keen eye for design, Avenues SF is the culmination of all the skills he "picked up along the way" working in advertising, graphic design and renovating properties, he said. 
Choi counts his business as one of the first of the "new wave of businesses on the block to get through [the] Conditional Use approval with the city," though Avenues was the last of the cohort to open. 
"[But] it's been amazing seeing lower Taraval come to life over the last few years," Choi said. "All the business owners are committed to the community."
Choi said "it made sense to offer some fresh options for the neighborhood" when developing the menu, which led him to team up with chef Tabitha Yeh. The result is a bill of fare that contains familiar café items, along with "some nods to Korean, Japanese and Hawaiian cuisine."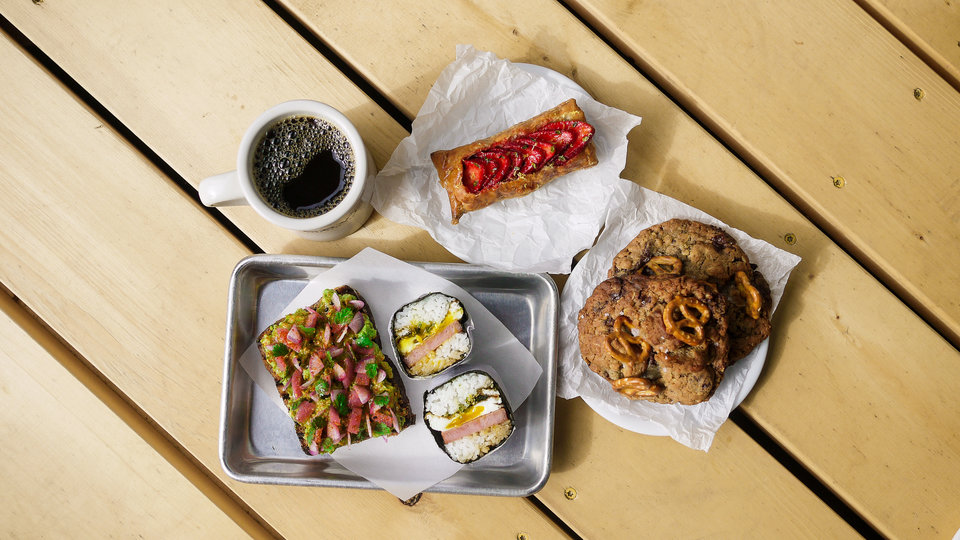 Yeh brings with her experience from working in kitchens like at Noma in Denmark, as a corporate chef in Shanghai, China, and at Michael Mina Restaurant in Las Vegas. 
"Our food is market-based and we offer healthy options, vegan and gluten-free as well," she said via phone. "We tie in the whole [surf] culture to introduce some Hawaiian and Asian flavors and try to differentiate ourselves from others on the block." 
For lunch items, expect to see offerings like avocado toast with house-made sourdough, ninja radishes, pickled onions and togarashi (red chili pepper); Spam musubi with organic heirloom rice and a runny egg, and spicy noodle salad made with sweet potato noodles, sunchokes, brown breech mushrooms and roasted carrots. 
There are signature drinks the team is developing, like a house-made brown rice horchata cold brew finished with oat milk, and desserts like strawberry lemon thyme puff with roasted strawberry miso and lemon chia slices. Choi has also been working with Santa Cruz's Verve Coffee Roasters to develop the café's coffee program.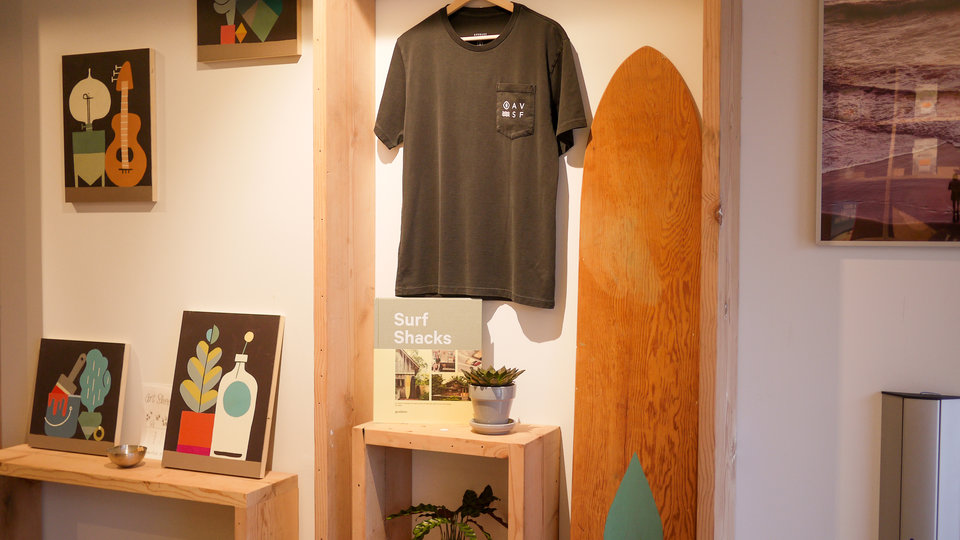 As for the retail component, Choi runs a surfboard rental program through Sunset-based surf startup Awayco, features outdoor products from Snowpeak, offers a selection of their own boards from Panda Surfboards, Hayden Shapes and Dead Kooks, and offers a custom apparel line that's hand-printed locally after it's cut and sewn in Los Angeles.  
Community-based partnerships are paramount, said Choi, adding that he plans to host pop-up events and movie nights featuring local artists and chefs once things get up to speed. Currently, he's displaying artwork created by friends Shawn Relish and Arthur Alvarez. 
Avenues San Francisco is open Thursday and Friday 7am–4pm and 8am–5pm on weekends but will ultimately be open daily "down the road," said Choi.