An overnight arson at Koret Children's Quarter Playground last June destroyed a prominent play structure, but after nine months of fundraising and construction work, one of the first public playgrounds in the US is back in business. 
After the blaze, Rec and Park launched a fundraiser before opening the project to bidding from contractors. The arson, which reduced the play structure to ash and melted plastic, caused more than $1 million in damages, and is still unsolved.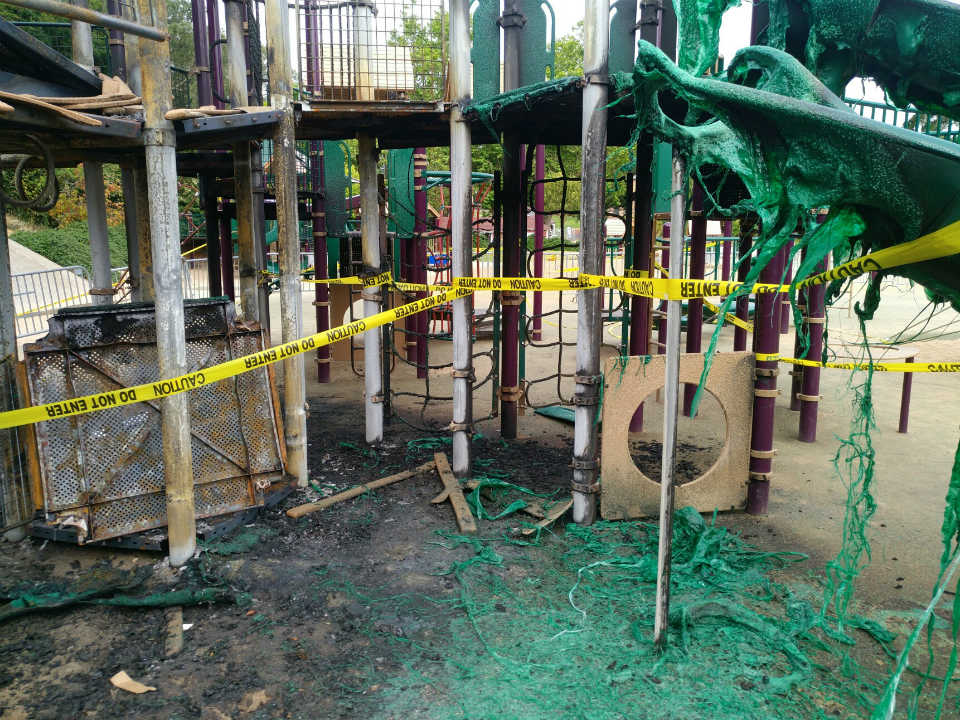 With assistance from the Koret Foundation, San Francisco Parks Alliance, Stepping Stones Preschool and San Franciscans for Sports and Recreation, the new playspace includes a rope climbing structure, as well as a wave-shaped climbing wall. An adjacent concrete slide has been refurbished as well.
Originally constructed in 1888, the playground, carousel and adjacent building were known as the Sharon Quarters for Children. The building initially served as a playroom on rainy days and a place to serve refreshments, but it was later converted to the Sharon Art Studio.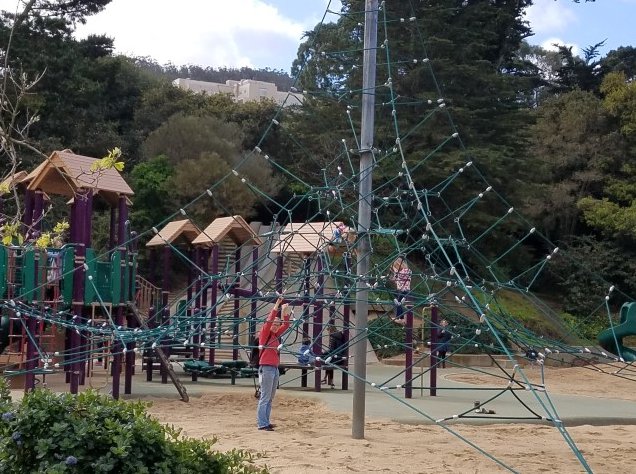 A reopening celebration scheduled for Saturday morning immediately precedes this year's Eggstravaganza at Robin Williams Meadow from 11am to 3pm.
In addition to carnival rides, egg hunts, food trucks, games and live entertainment, the event includes the annual rib cook-off between city agencies. Tickets are $10, but children 2 and under will be admitted free.