Changes are afoot for the city's busiest light-rail line; Muni will increase N-Judah frequency to reduce wait times and crowding during the weekday rush, but weekend capacity will be cut as part of an effort to make transit more accessible systemwide.
According to the Examiner, the board of the San Francisco Municipal Transportation Agency voted yesterday to run the N-Judah every four minutes during peak weekday hours, instead of every seven minutes. On weekends, however, board members voted to reduce the line's two-car trains to a single car.
The move is part of Muni's Service Equity Strategy, an initiative that's improving service for seniors, low-income residents and disabled riders by making changes "that can be implemented quickly while delivering measurable improvements."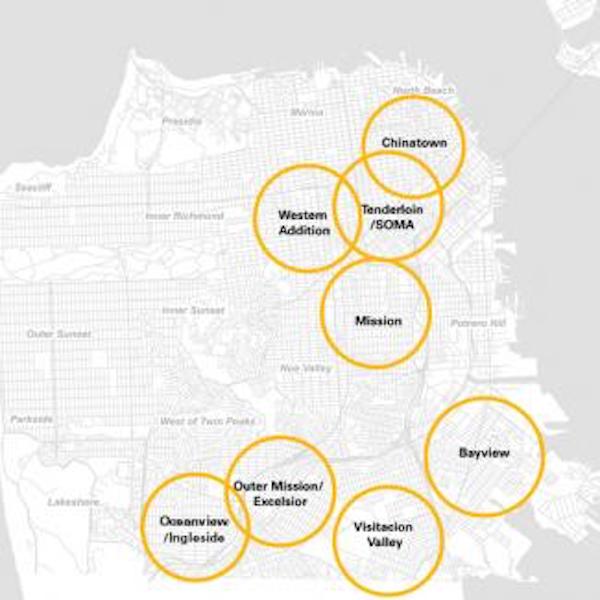 The plan was developed to improve service and address crowding, safety and reliability in eight Equity neighborhoods.
"The N is the only line that we still use two cars on the weekend, said Sean Kennedy, program manager for SFMTA's Muni Forward. "We think we can handle the loads on the N with a one-car train on the weekend."
To meet demand for Giants games and other special events, Kennedy said the agency will run shuttles. 
"That's a step in the wrong direction," said Peter Straus, a San Francisco Transit Riders board member who said he was "very skeptical of one-car trains on the weekend."

The agency's board also approved rerouting the T-Third line through the Central Subway, the $1.578 billion project that connects the Caltrain terminal at 4th & King streets to Chinatown via four new stations. 
After the new subway opens, the K-Ingleside and T-Third lines will run on separate tracks, with the T stopping at Chinatown, Union Square, Yerba Buena/Moscone and 4th & Brannan.
In other N-Judah news, SFMTA announced plans to substitute trains with shuttle buses this Saturday to accommodate construction on the Inner Sunset Streetscape Improvement Project. Buses will run from 2am on Saturday until 6am Sunday morning.
Riders headed to Ocean Beach will transfer to buses at Fillmore and Duboce streets; temporary stops have been marked with flyers, otherwise, shuttles will serve regular N Judah stops, except in construction zones.