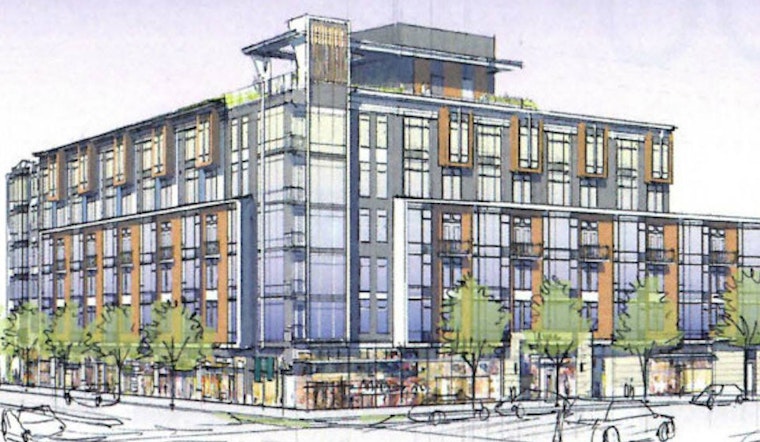 Published on March 13, 2018
Next Monday, Divisadero corridor residents will have another opportunity to talk to the developers behind the proposed mixed-use development on the site of the Touchless Car Wash at 400 Divisadero.
The meeting with developer David Kriozere will be hosted by the North of Panhandle Neighborhood Association and Alamo Square Neighborhood Association at the Independent (628 Divisadero) on March 19th at 7pm.
"The joint meeting will give an opportunity for the community to come together to voice our ideas on this development that has the potential to change the future of Divisadero," wrote NOPNA and ASNA presidents Charles Dupigny and Gus Hernandez.
Once constructed, the building would be the first major development to take advantage of 2015 rezoning that classified the area as a neighborhood commercial transit district to allow higher-density housing.
The project's development team has held several meetings to garner community input and support, most recently with a series of Wednesday evening chats hosted at Madrone Art Bar that are still ongoing.
At this early stage in the process, NOPNA and ASNA have "no positions" on the project, "as the developer just filed the application for this project," said Hernandez. "We are still learning the details about it and we are hoping that he will consider community input at the meeting."