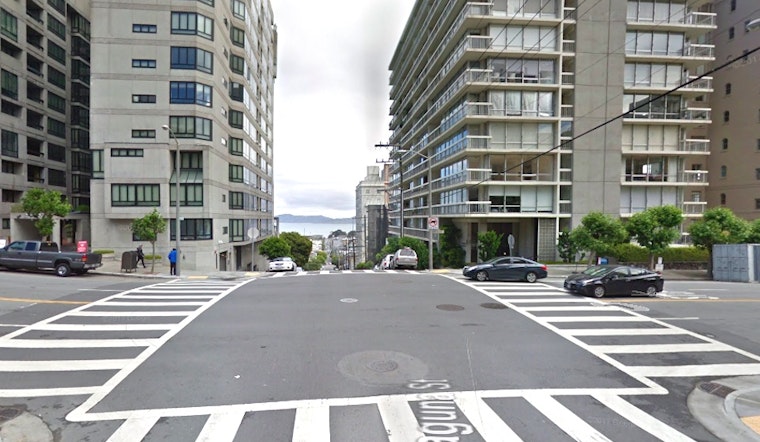 Published on March 13, 2018
A pedestrian in Pacific Heights suffered life-threatening injuries last night after she was struck by a driver while crossing the street.
The incident occurred at 7:05pm at the corner of Broadway and Laguna when a vehicle traveling westbound on Broadway collided with a 52-year-old woman as she crossed the street.
The victim was transported to a hospital for treatment and the driver, a 59-year-old man, remained on the scene while police investigated the matter.
Anyone who has information about this incident is encouraged to contact SFPD via the department's anonymous tip line at 415-575-4444, or text TIP411 with "SFPD" at the start of the message.