In this hyperlocal edition, we focus on northeastern neighborhoods to bring you news of a local Vietnamese chain that's opened its third location, an Italian eatery that's temporarily closed for upgrades, and movement in several shuttered spaces.  
Opening
FiDi
Freshroll Vietnamese Rolls & Bowls (357 Kearny St.)
As we reported earlier this month, Freshroll Vietnamese Rolls & Bowls was in the process of taking over the former Harrow space, which closed last year.
Now, distinguished tipster Al M. reports that the third location for the fast-casual eatery has opened. Freshroll has other outposts in SoMa at the Metreon (157 4th St.) and also in the FiDi (220 Bush St.).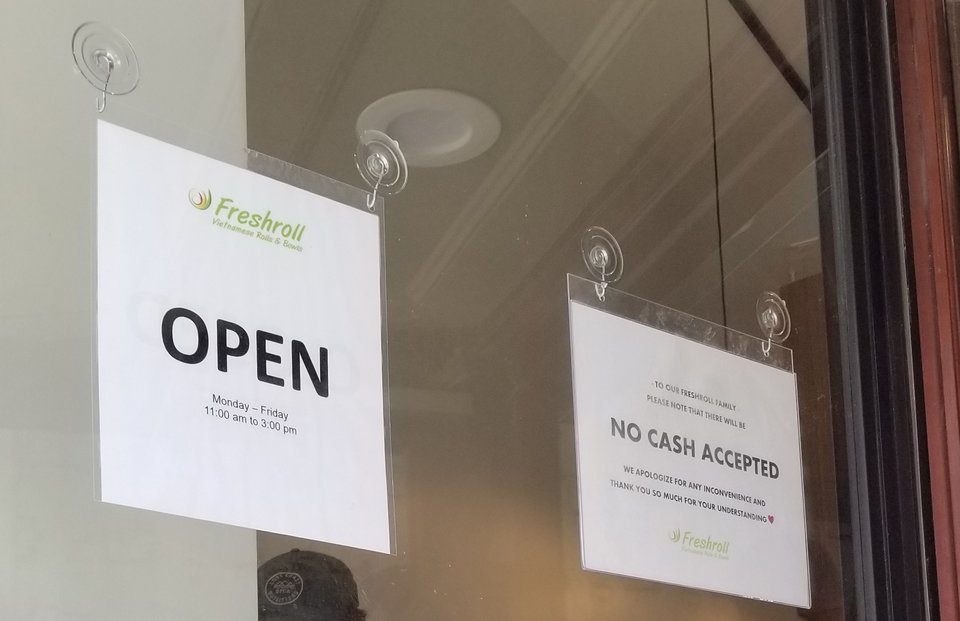 Like its other locations, the menu features a build-your-own bowl or roll concept, along with banh mi sandwiches and phở with the same customizable component: pick a protein, select add-ons and select flavor profile. 
The new FiDi location is open weekdays 11am–3pm but does not accept cash for payment, said Al.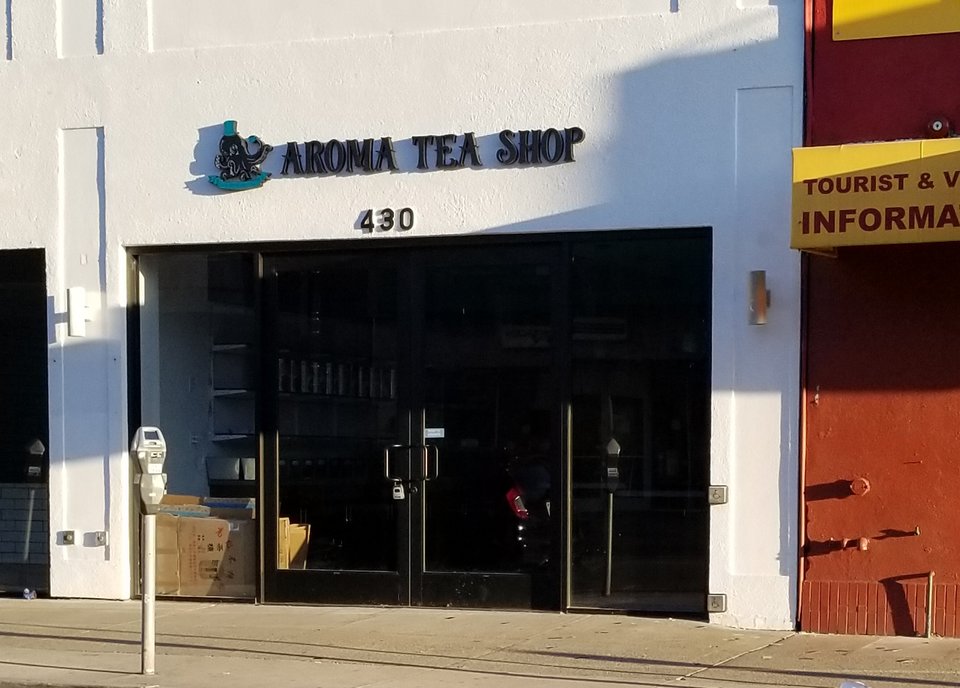 Fisherman's Wharf
Aroma Tea Shop (430 Beach St.)
Over in Fisherman's Wharf, tipster Al said the former space of La Bella Boutique will become Aroma Tea Shop's third San Francisco locale.
The specialty loose leaf Chinese tea purveyor has locations in the Richmond at 302 6th Ave. (at Clement Street) and in Chinatown at 845 Washington St. (at Waverly Pl.).
As we reported in 2016, owner Haymen Daluz travels to China twice a year to import tea in a 20-foot shipping container upon each return. 
Expect to see a wide array of offerings such as green teas, herbal teas, oolong, blooming flower and most intriguingly, a tea called "Ya Shi Xiang" or "duck s**t aroma."
Daluz previously told Hoodline that "the man who first grew [Ya Shi Xiang] many, many years ago thought it was so good that people would try to steal his technique, so he gave it an unappealing name to deter them."
The new spot should be open any day now, said Al. An employee was spotted placing loose tea into canisters on his visit, who confirmed that the business is waiting for a point-of-sale machine before debuting. 
Updates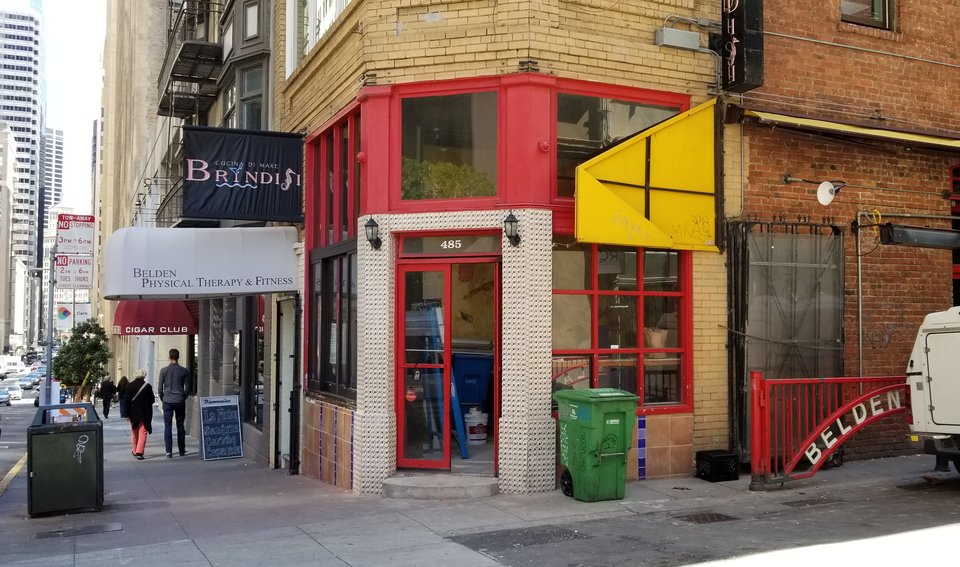 FiDi
Brindisi Cucina di Mare (88 Belden Place)
Just around the corner from Freshroll at 88 Belden Pl., Al said Brindisi Cucina di Mare has closed. The interior has "been ripped apart," he said, and a construction crew was seen toiling inside. 
According to public records, the restaurant is undergoing renovations; a permit has been approved for the space to install a new restaurant counter and make upgrades to bring the property into compliance with ADA regulations. 
It's not clear how long the renovations will take to complete, but Al said he'll report back with any updates. 
North Beach
Cornology (522 Columbus Ave.)
As we reported in January, the quirky popcorn spot, Cornology popped its last kernel with not much word as to why the shop closed its doors. 
Now, Tipster Al reports that "there's a taker that has signed up for the space." On a recent visit, was a crew inside remodeling, but he wasn't able to confirm who was planning to move in. 
As always, thanks to Al M. and Anon for the tips!
If you've seen something new in the neighborhood, text tips and photos to 415-200-3233, or email [email protected] If we use your info in a story, we'll give you credit.