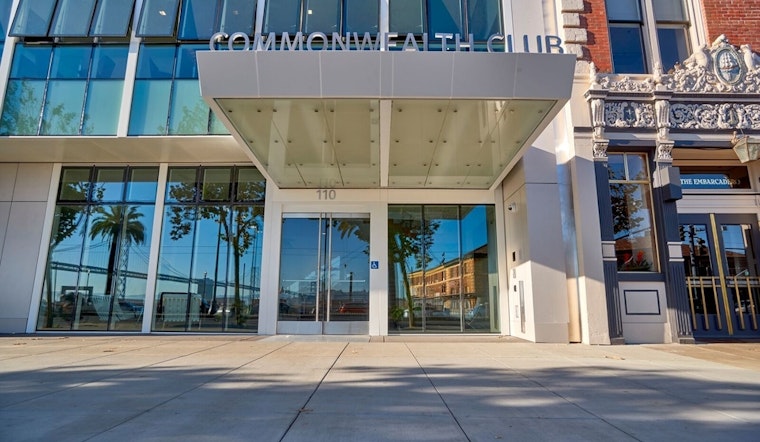 Published on April 04, 2018
One hundred and fourteen years is a long time to be a renter, yet that was the case for the Commonwealth Club until last year.
The club—the nation's largest and oldest public affairs forum—hosts 450 programs each year on topics including politics, culture, society and the economy, but it had never had a permanent place for its "home for ideas."
Now it has a berth at 110 The Embarcadero, next to the Audiffred Building. "It gives us an identity we didn't have before," said Gloria Duffy, president and CEO of the Commonwealth Club. "It is designed for our use."
The new building includes acoustically designed rooms for small and large programs, a state-of-the-art audio visual system, a green room for guests, reception space for mingling and discussion before and after programs, three catering kitchens, an expansive roof deck, and other amenities.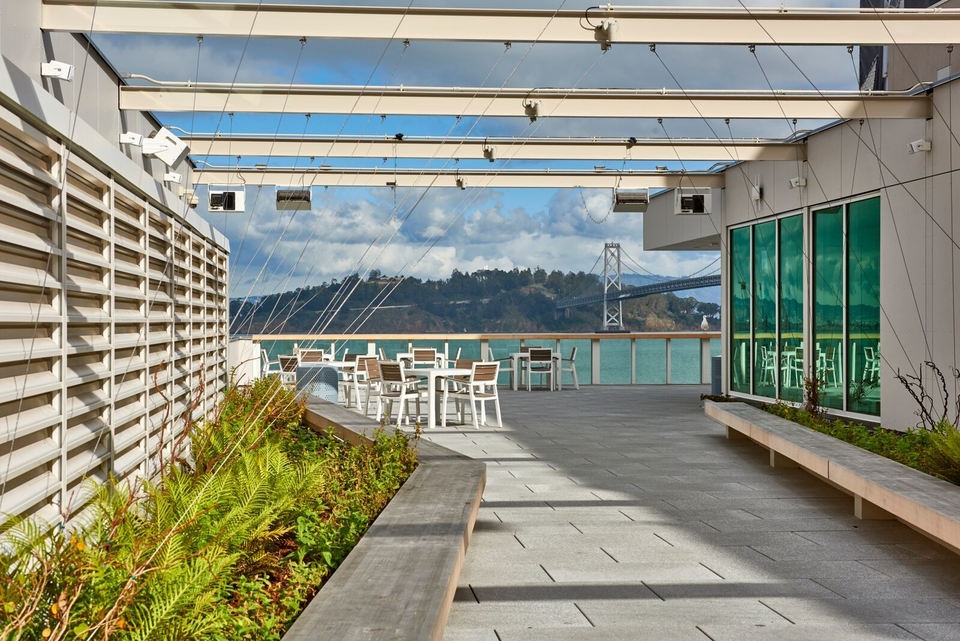 The club hosts events ranging from round table discussions to big-name speakers. Recent guests have included Maria Shriver and Steve Forbes, and upcoming guests include author and professor Robert Reich and actress Marcia Gay Harden.
One of the best parts about the new building is that "we can do more programs because we have the space," said Duffy. The club also has a Silicon Valley arm with events in various locations.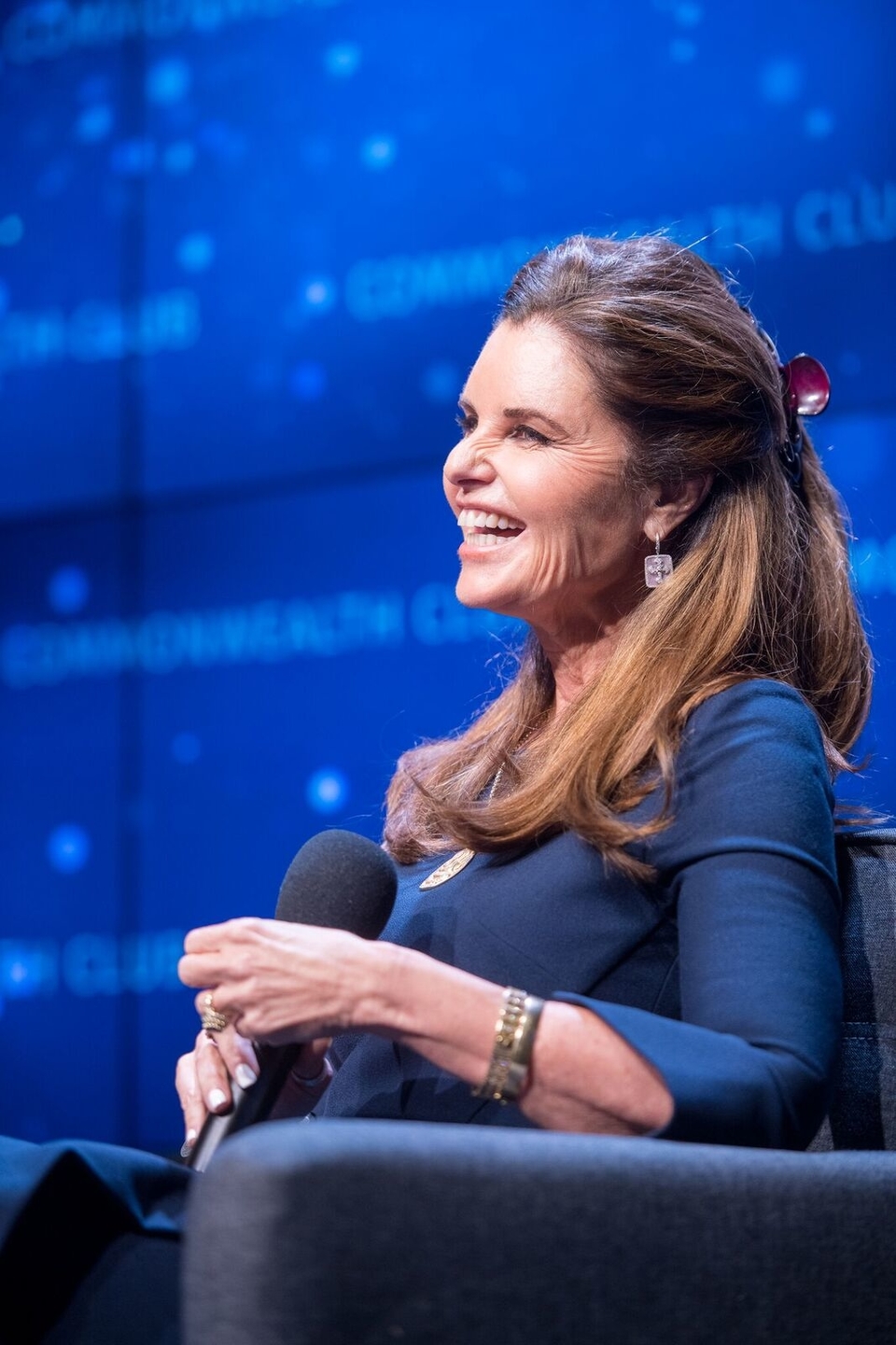 Whether from the new building or the "state of dialogue in the country," Duffy said membership is up to about 25,000; the previous high at one point was 22,000.
"My perception is it started before the building with the tenor of debate—the angry and oppositional nature of debate in this country," she said. 

For 28 years, the club was housed at 595 Market St. in the heart of the FiDi, shoehorned into space originally built for bank use where it paid nearly half a million dollars a year for rent.
From 2015 to 2017, the Commonwealth Club set up a temporary headquarters at 555 Post St., but after six years of fundraising, planning, design and construction (along with delays due to opposition), it hosted its grand opening in September 2017.
Architectural firm Leddy Maytum Stacy rehabilitated the building, which was previously used for winemaking, storing coal, retail, banking and general office use.
In the 1930s, the site was the headquarters for the International Longshoreman's Association, which organized a 1934 strike that came to be known as Bloody Thursday after three workers were shot and two killed on Steuart Street.
A plaque commemorating the incident was mounted near the building's Steuart Street entrance; just inside is the club's Farmer Gallery, which features rotating exhibits of local artists.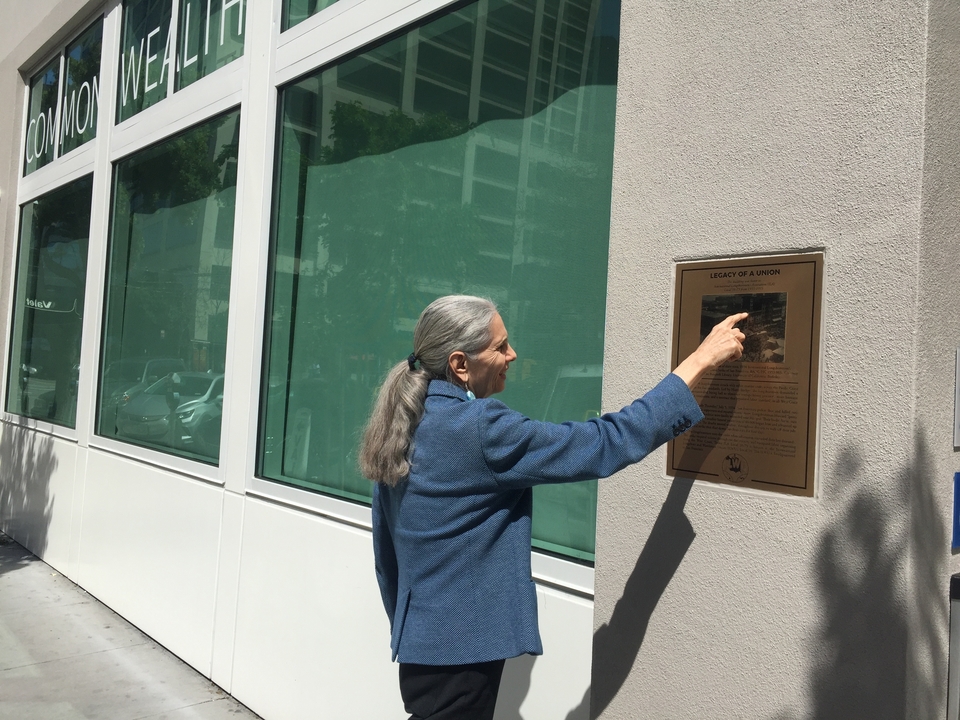 All of the event spaces were created specifically for the club, which is LEED gold certified. It boasts LED lighting, cork flooring, recycled wood cabinets, recycled glass countertops, and architecture that makes use of air flow and natural lighting to minimize heating and air conditioning use.
Contractors reclaimed wood from the joists and beams during the renovation and specially milled pieces to create acoustic paneling. Levi's, which is headquartered nearby, donated used jeans for insulation. Although the front facade on The Embarcadero is new, architects preserved the historic facade on Steuart Street.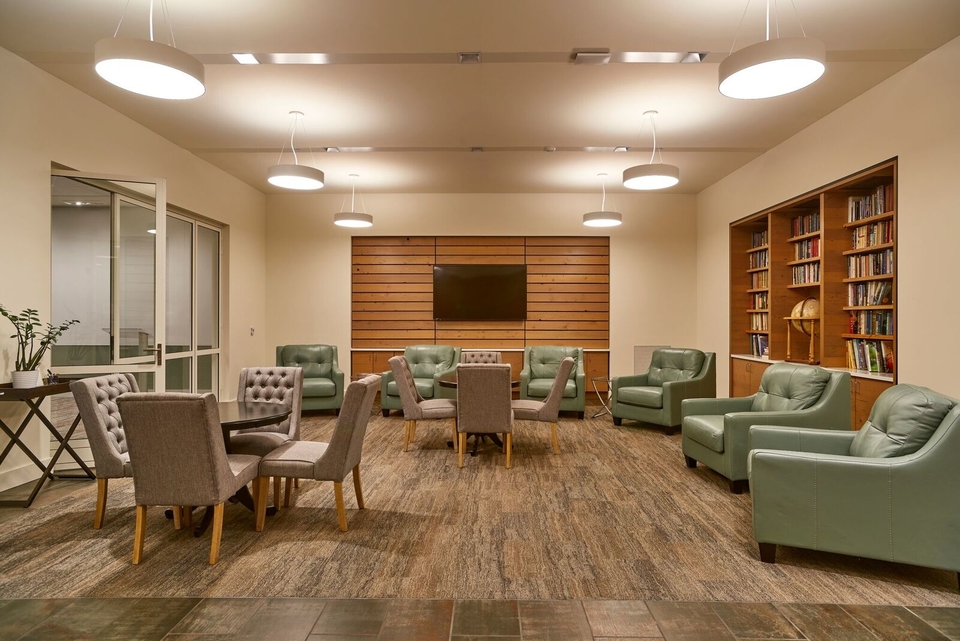 Club members receive discounted and free admission to events and enjoy access to common spaces, including a library, a second-floor lounge and the roof deck.
However, anyone can attend the Commonwealth Club's events, and you can also watch online via Facebook and YouTube. The club also hosts five podcasts each week. With growing numbers of people seeking a safe space for civil discussion, "what we do is more in demand," said Duffy.