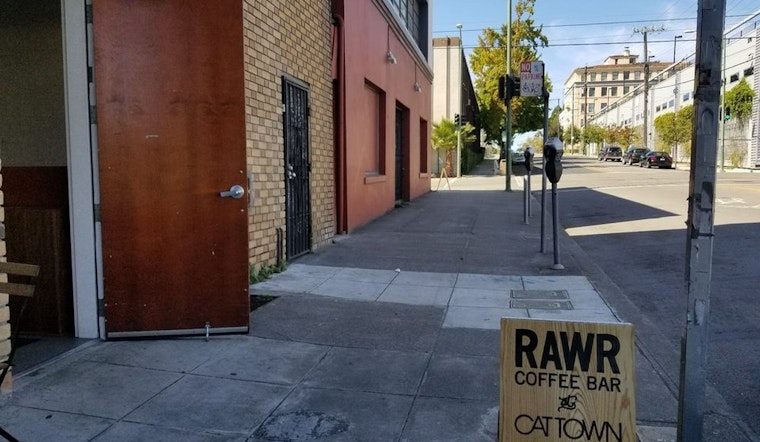 Published on April 17, 2018
Thanks to a tipster, Hoodline has learned that an armed suspect robbed Rawr Coffee Bar (2869 Broadway at 29th Street) early on Saturday evening. The incident follows a burglary last month at adjoining nonprofit Cat Town.
Around 5:55pm, a male suspect entered the coffee bar and approached the counter before flashing a handgun and declaring, "this is a robbery," said owner Sabrina Simmons via email. 
After the suspect moved behind the counter, he ordered employees to open and empty the register and then "insisted on being taken to the employee room in hopes of finding more money," said Simmons. 
The suspect forced both workers into a break room and searched for more items to steal, but found nothing and exited the room before revisiting the cash register and leaving the store. 
Shortly after the robbery, customers began to file in, as many were leaving "their cat visits and also coming in for the 6pm slot" at next-door nonprofit Cat Town.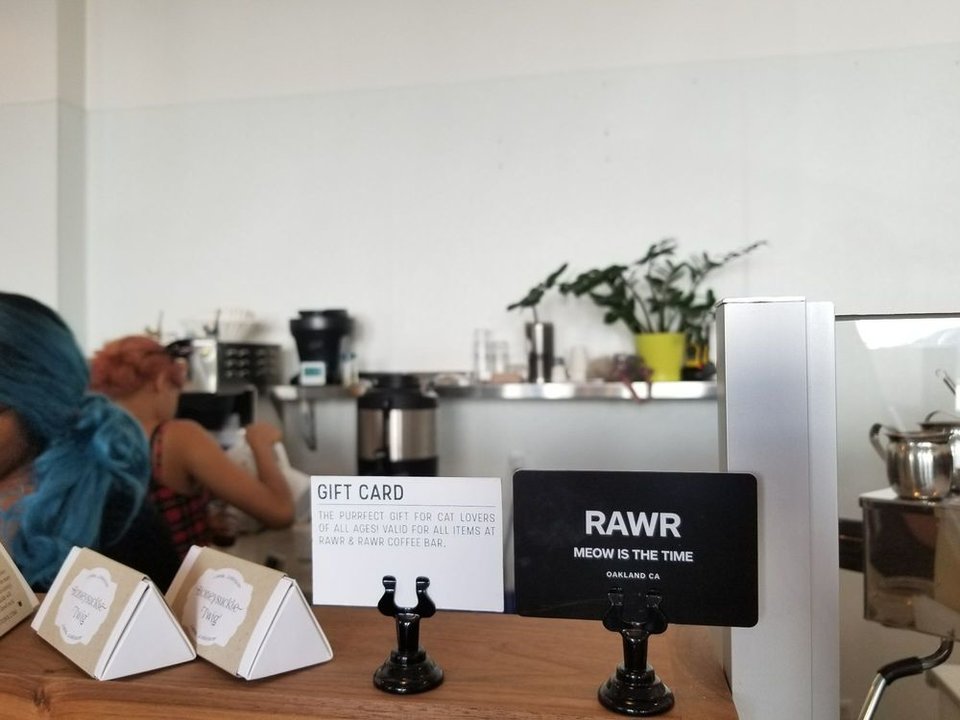 Simmons said the suspect's "timing was impeccable" and thinks he may have cased the café beforehand.
After the incident, the employees remained locked in the break room and contacted Simmons. "I was away but able to access security cameras remotely to see what was occurring," she said. "By the time I had pulled up the feed, police had already arrived on the scene." 
Oakland police collected evidence, including a copy of the video feed, but Simmons said she has not heard from investigators since the incident. As for the staff, "they are currently receiving paid time off to recover from the event," said Simmons. 
"As the owner my heart hurts for them," she said. "Having an experience like this happen in your place of work is absolutely tragic and unfortunately something that frequently happens in Oakland and is not always talked about."
While no one was injured, "it has taken a toll emotionally and mentally," she said, adding that employees handled the situation perfectly and kept "themselves safe throughout the ordeal."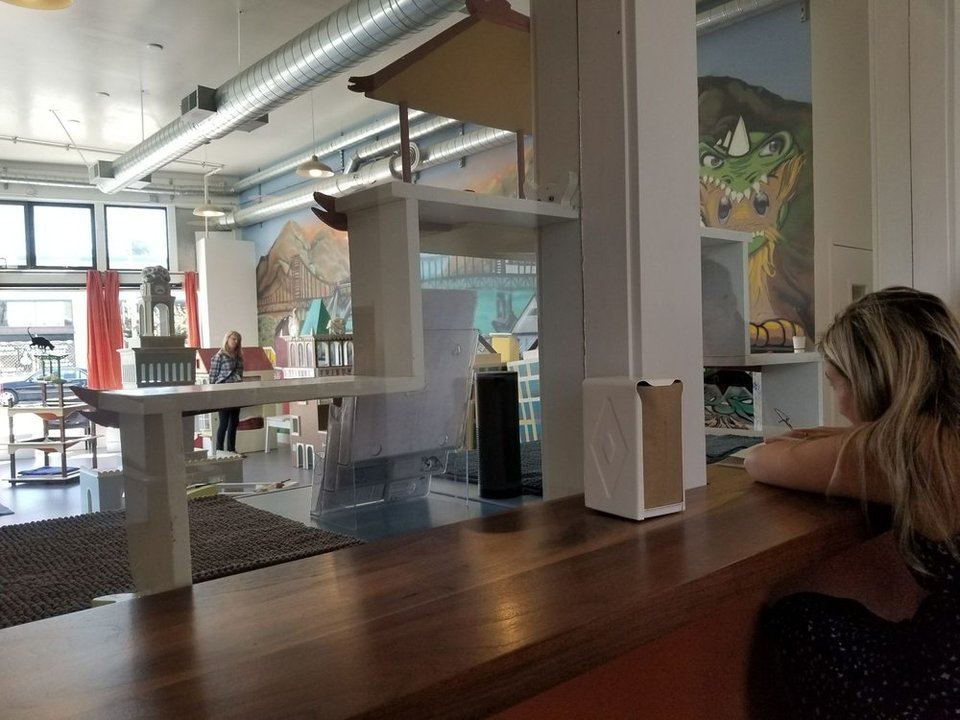 Simmons said she hopes to restore the positive vibes connected with the coffee bar and continue to make a it a place where the community can gather. "My employees are awesome and have built such a warm and inviting space for the community, no small business deserves this."
Just last month, Cat Town was broken into as well, which led to the escape of two cats that were soon recovered.
"We take pride in each and every drink we make and despite our big love for cats, we also have a deep love for a good cup of Joe and make damn good drinks," said Simmons. 
As for how to help out, Simmons said "to come by, grab a drink, giggle at all of our cat-punned merchandise, and if you're feeling up to it...pay our partners at Cat Town a visit as well." 
If you have news from an Oakland neighborhood to share, text your tip and a photo to 510-757-9959, or email [email protected]. If we use your info in a story, we'll give you credit.