A new business is moving in to the former Ike's Place, we learned last month. Now we know what it is. 
A note on the window indicates the new shop is a shaved-ice dessert cafe called 'U :Dessert Story.' As you may have guessed, it's a spinoff of the nearby Kitchen Story restaurant.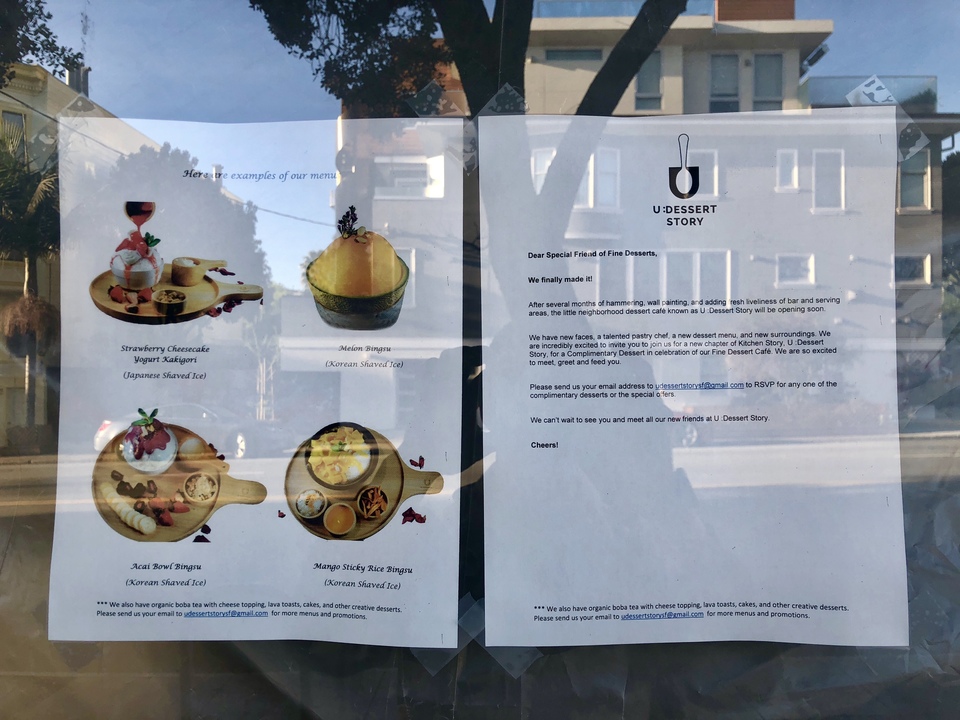 "After several months of hammering, wall painting, and adding fresh liveliness of bar and serving areas, the little neighborhood dessert cafe known as U :Dessert Story will be opening soon," the note says.
Kitchen Story, which opened in 2012 in the former Tangerine space, is already popular. Weekend outdoor brunches typically feature lines wrapping around the block, waiting for marquee dishes like its Millionaire's Bacon.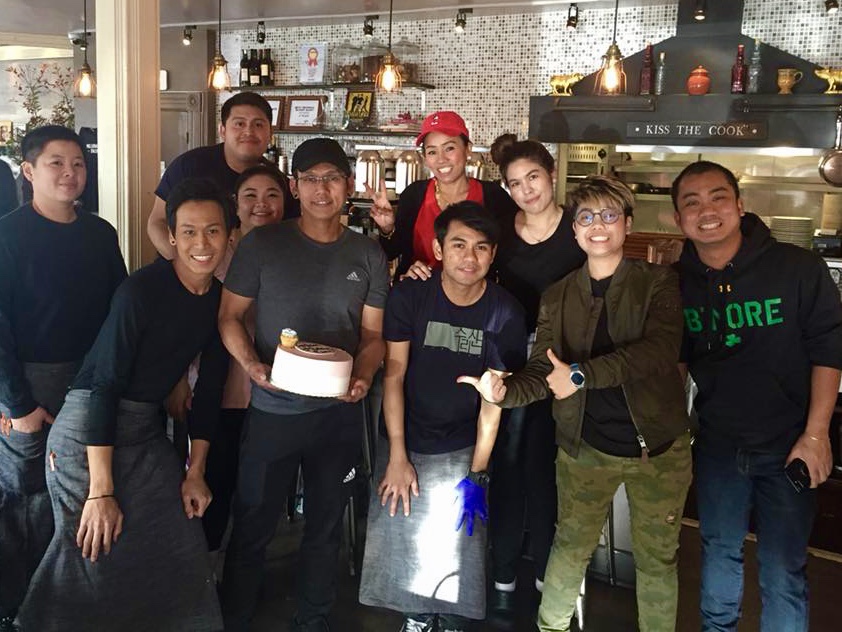 Owner Tammy Boonlieng, who is also the general manager at Kitchen Story, tells us it will be featuring Japanese and Korean-style shaved ice desserts, made from organic and natural sources.
While there are places you can already get shaved ice in the city, Boonlieng intends for U :Dessert Story to provide a different experience.
"The shaved ice will be served with items like dango and sweetened red bean paste," she explains. "People can come and not only eat , but also have fun while eating our desserts."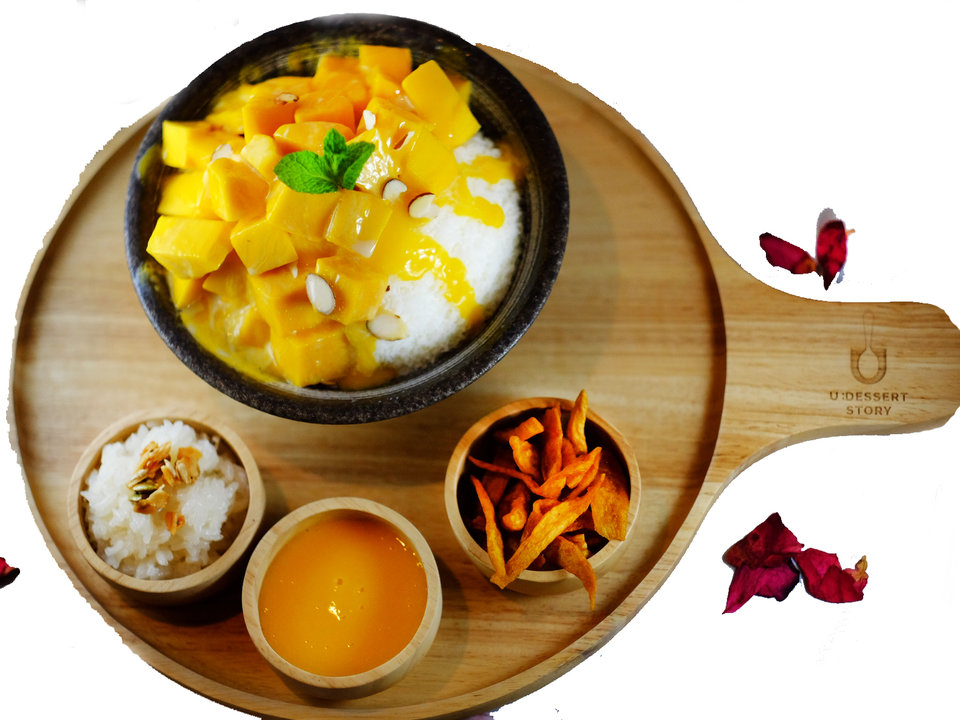 "At Kitchen Story every dish we make has a story behind it, so we decided to make something more fancy and interesting," she adds.
Staying in the neighborhood was obvious to her, but the location they got was a bonus.
"The Castro does not have a lot of dessert places and we wanted to add another dessert option for people who live in the neighborhood," she explains. "We were very lucky to get the business next door. We hope that people will come to both Kitchen Story and U :Dessert Story because the food and the desserts offer two different stories."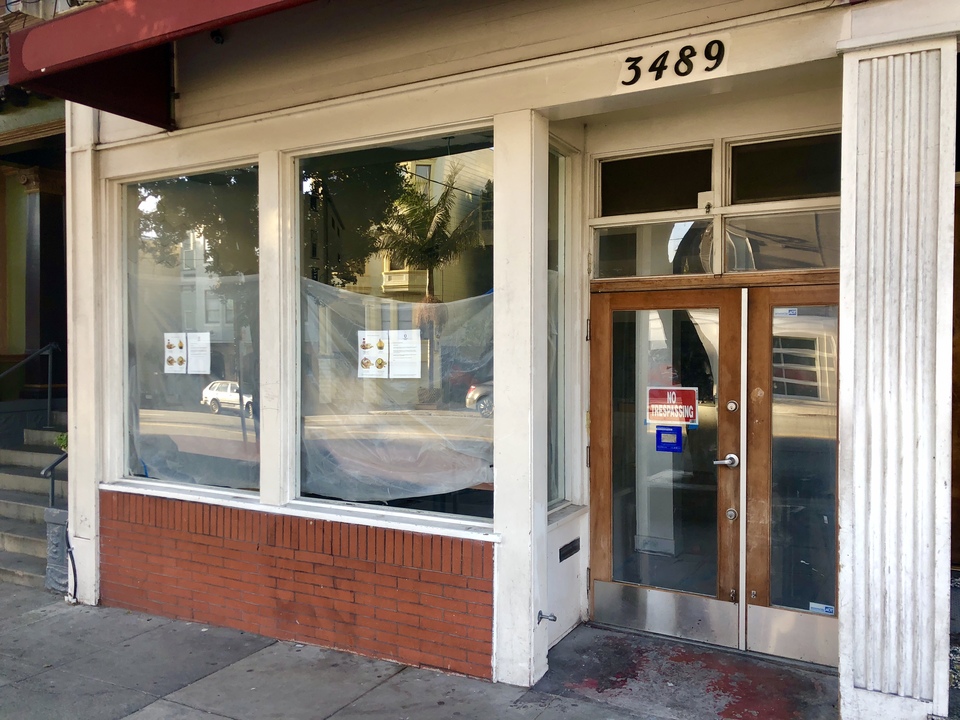 Boonlieng, who is originally from Thailand, tells us that a mural inside the store depicting 17 flying birds represents her journey to America—"we are flying from another country to set up everything in the United States."
She also sees good luck in the number of birds, "17 birds on the wall, 7+1=8. It's a very good number." 
U :Dessert Story plans to wrap everything up and hold a soft opening in the next 15 to 20 days if all the permits and inspections go according to plan.
Boonlieng adds that they're planning to offer complimentary desserts on opening day.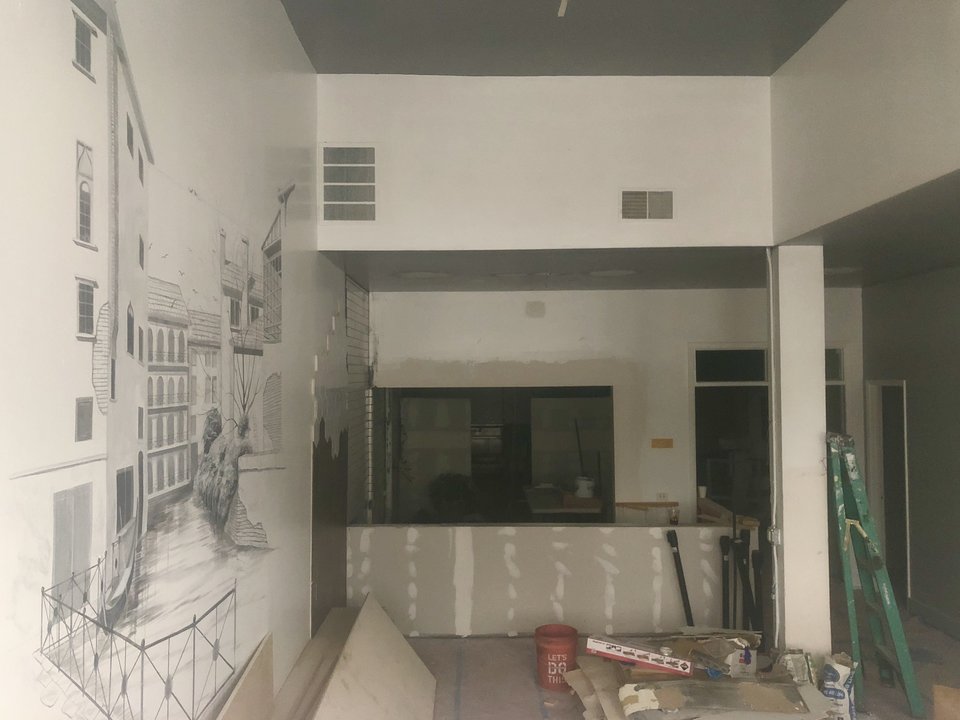 Hours will be 7 days a week from 10am to approximately 1am or 2am. When we asked why they plan to stay open late Boonlieng replied that "from my experience working at Kitchen Story, people are still finding a lot of things to eat especially at night and we think it would be fun."
For starters, U :Dessert Story will be serving desserts without alcohol. In the future, Boonlieng says, "we are going to create some fun desserts made with alcohol."