A percentage of San Francisco residents have a chance this month to help prioritize improvement and pedestrian safety projects in their neighborhoods.
As we reported last year, supervisors in District 7, District 8, and District 10 put aside funding to allow constituents to select projects on which to spend a portion of the city's budget.
This is the fifth year running that District 7 Supervisor Norman Yee has requested a portion of the city budget be reserved for participatory budgeting by his constituents, said legislative aide Erica Maybaum.  
Participatory budget voting is also open in District 10, in what will be the last year in office for Supervisor Malia Cohen, legislative aide Aliya Chisti said.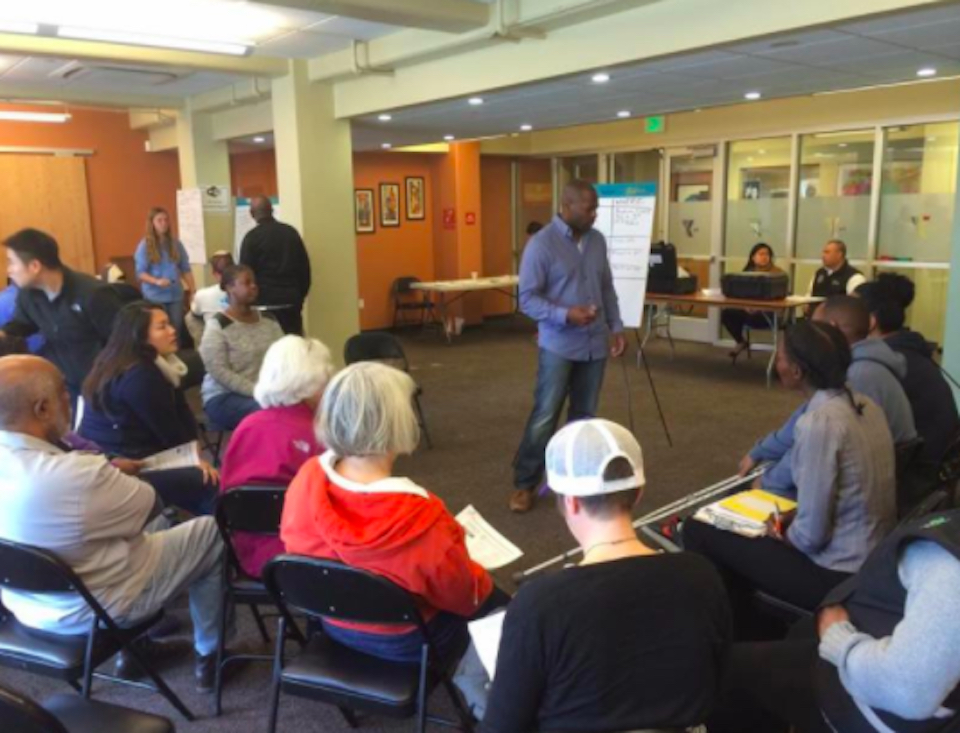 In District 8, Supervisor Jeff Sheehy's constituents were able to vote on how to spend $250,000 from March 17th–April 1st.
Former District 3 Supervisor and current State Assemblymember David Chiu introduced participatory budgeting to San Francisco in 2012, and Yee has made it one of the priorities in his office, Maybaum said.
Funds are set aside during the add-back process within the development of the city's annual budget, in which supervisors request money for specific projects in their districts.
These funds must go toward one-time projects, rather than ongoing programs that would need further funding in future budgets. 
Instead of requesting specific budgets for particular projects, supervisors can request a lump sum for participatory budgeting, and give their constituents the opportunity to select the priority projects for the year.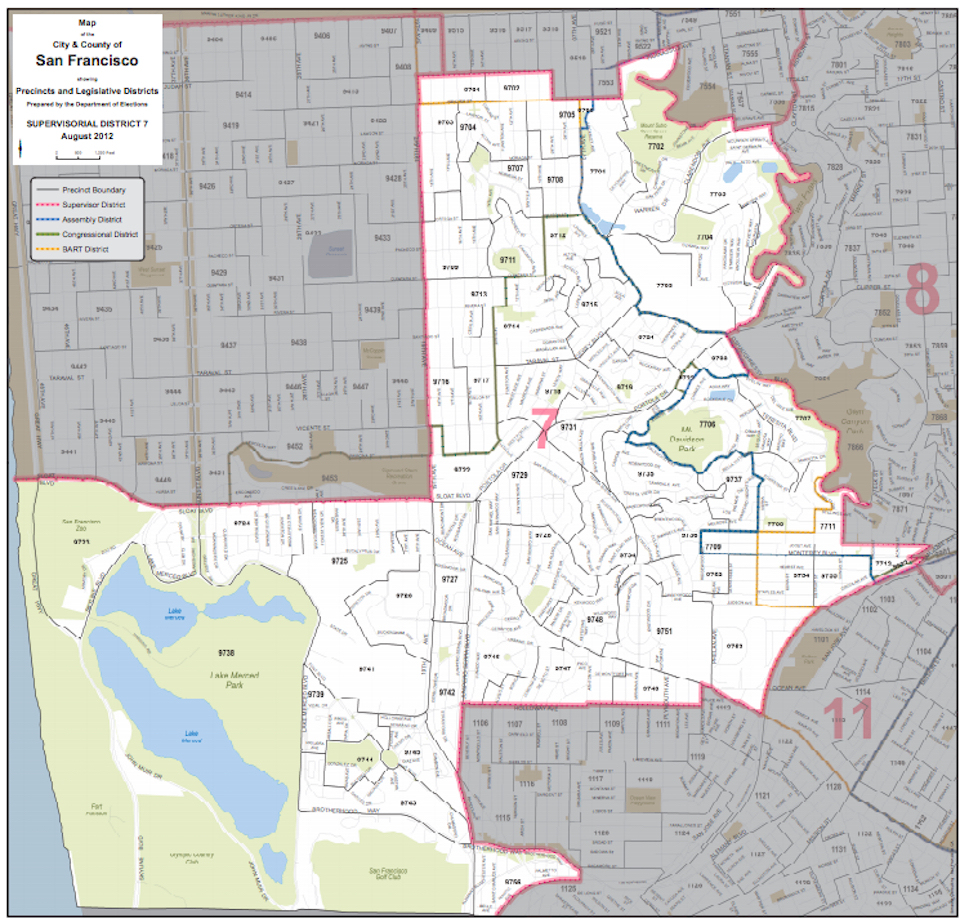 The participatory budgeting process begins with community brain-storming sessions, then local organizations and community members develop project proposals. 
"Anyone who lives, works, or plays in the district can propose a project," Maybaum said. It's intended to be a very inclusive process, and the hope is to increase civic engagement more broadly, she added.
In District 7, the proposals submitted by the community are first vetted by a leadership group of seven to nine residents from different populations within the district, Maybaum said. 
The leadership group evaluates applications for completeness and then ranks them. The top 20-30 projects are put on the ballot for any District 7 resident aged 16 and up to vote on, Maybaum said.  
This year, Yee set aside $300,000 for general projects and an additional $250,000 for pedestrian safety projects. 
On this year's District 7 participatory budget ballot, projects include an effort led by Sutro Stewards to install pedestrian safety features at the intersection of Clarendon and Dellbrook avenues.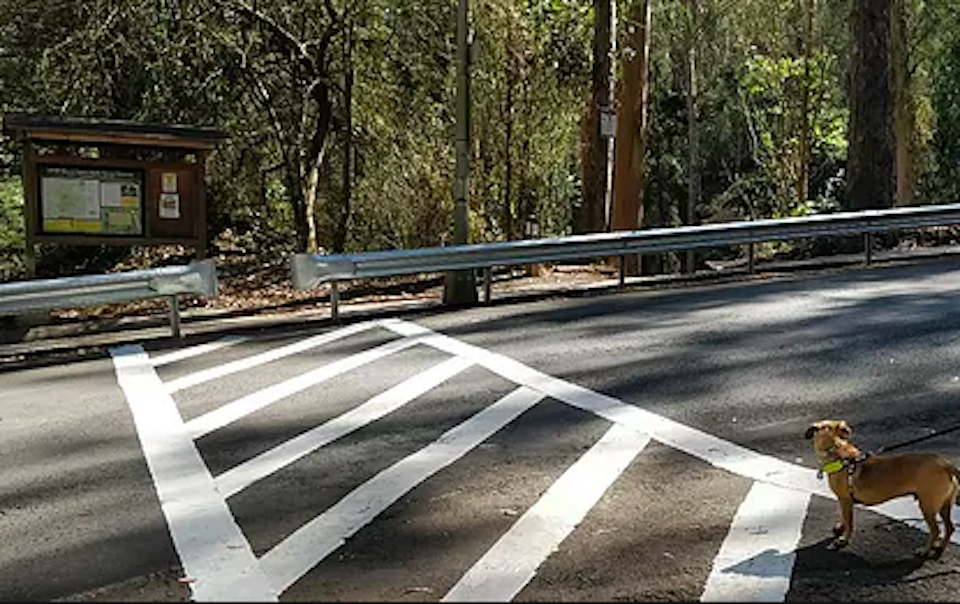 The intersection is a major junction for the Bay Area Ridge Trail and Crosstown Trail routes connecting Twin Peaks to trails on Mount Sutro.
Other sidewalk safety proposals include the installation of a new crosswalk, warning signs, and accessible ramps at the 43-Masonic bus stops at Yerba Buena and a traffic study to identify possible safety improvements for the five-way intersection at Vicente Street, Wawona Street and Madrone Avenue.
Another trail-focused project would support the improvement of historic multi-use trails on the grounds of Laguna Honda Hospital and Recreation Center.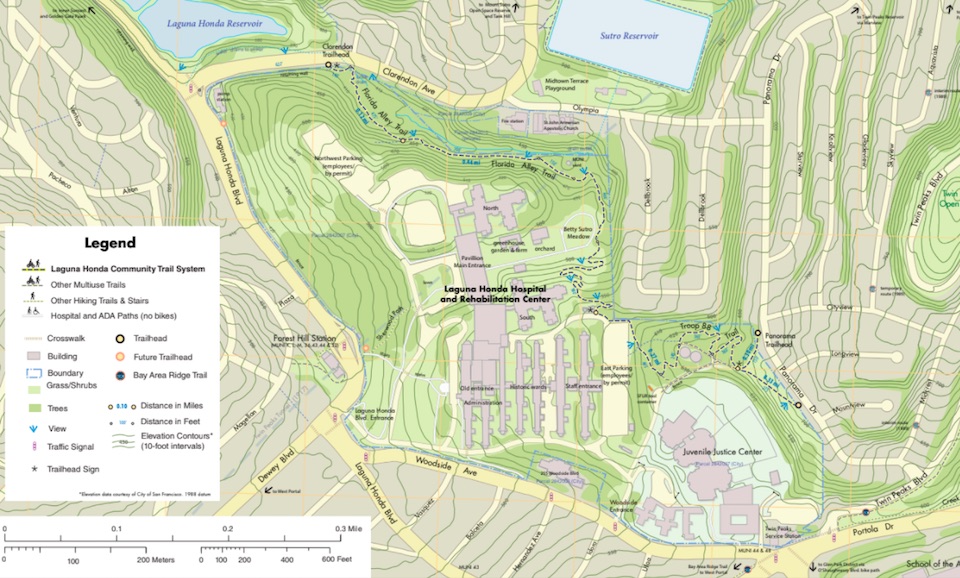 Other proposals focus on school grounds improvements, disaster preparedness, and neighborhood services such as new lighting and signage to promote local businesses. 
District 7 voting is open through April 14th, and residents can vote online or in person at the Ingleside and West Portal libraries and Yee's City Hall office.
Cohen has set aside $250,000 of the city's budget to award to community project proposals in District 10, where only residents can propose projects.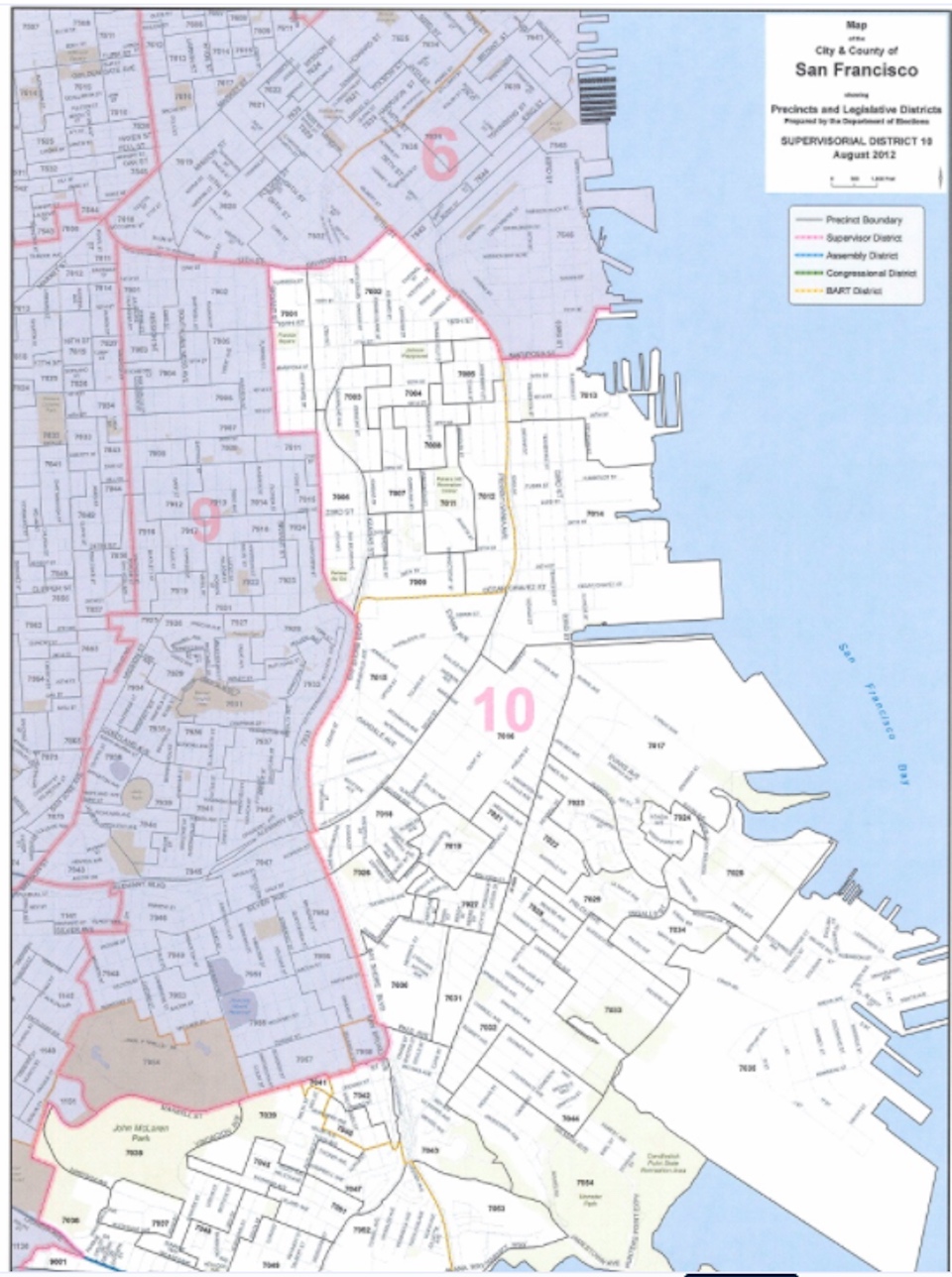 Projects are capped at $25,000 each and Cohen's office works with the Comptroller to ensure the proposals are economically viable, Chisti said.
This year's proposals include creating a community garden at the Top of the Hill Greenhouse and improving the Outdoor Environmental Education Center in McLaren Park.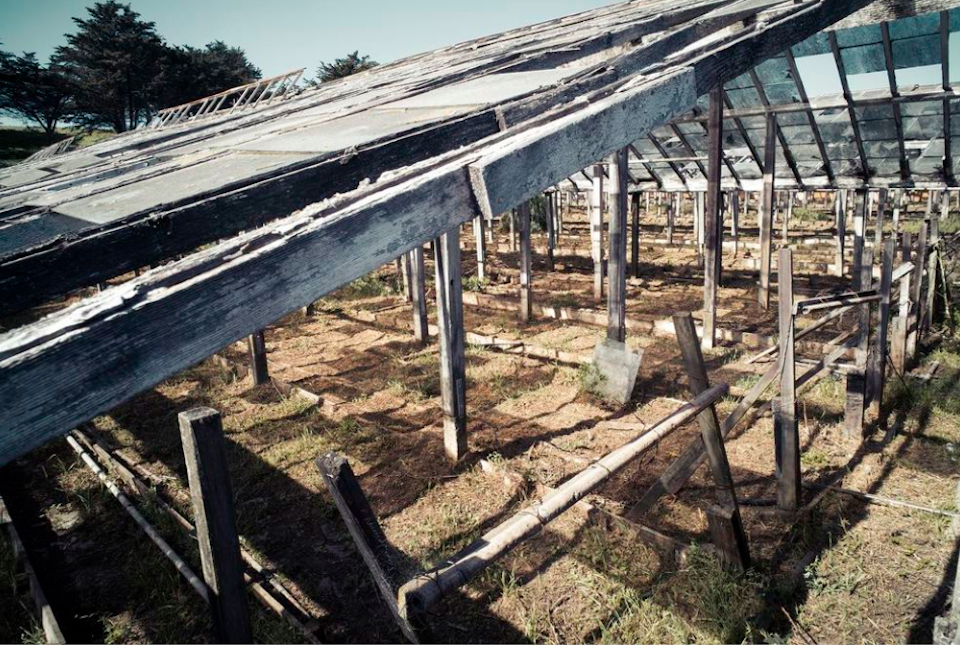 There's also a proposal for the installation of security cameras at the Arkansas and Connecticut Mini Park and several traffic calming projects.
Funding to support Bayview-wide music performances, business advertising campaigns, and a BBQ Fest is also being sought, as is another proposal that would create a emergency power generation program for the neighborhood. 
District 10 voting is open though April 17th online and in person at the Potrero and Visitacion Valley Libraries, the Samoan Community Development Center, and Cohen's office at City Hall.