Two people were randomly stabbed by a stranger in North Beach yesterday afternoon, but neither victim was seriously injured.
The incident occurred around 2:27pm when both victims were walking near Joe DiMaggio Playground, which was full of children, tennis players and people using basketball courts.
Christiane Brame and another woman, 62, who asked to remain anonymous, had just eaten lunch in North Beach and were walking along Lombard Street.
"There was a woman walking toward us in an angry, crazy kind of way," said the second victim, who said she later learned the suspect had also allegedly stabbed a 24-year-old man on Powell Street near a bus stop just south of Lombard Street.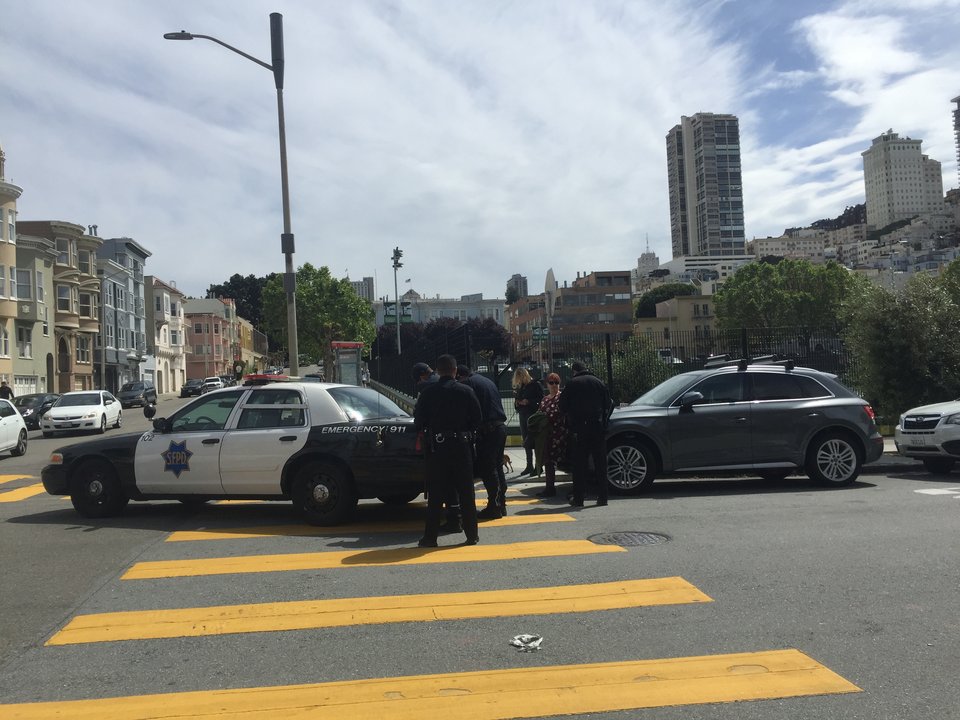 The victims were walking under scaffolding along Lombard Street between Mason and Powell when their assailant passed them.
"I thought she just hit me," said the anonymous victim. "She whacked me on the arm." After that, "my whole arm started tingling and I went faint." After taking off her coat, she realized she'd been stabbed in the left shoulder.
After that, the suspect kept walking, Brame said. The anonymous victim told Hoodline she felt "more confident" finding out she'd been stabbed with scissors and not a hypodermic needle.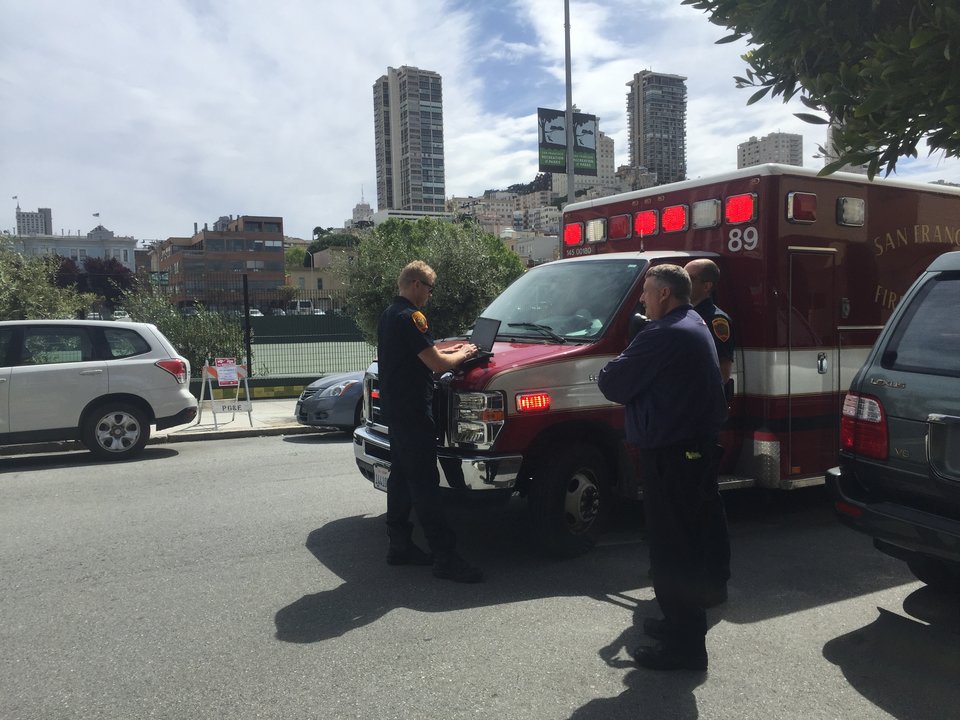 Both were treated on the scene and released. When Hoodline arrived on the scene, officers were interviewing witnesses and had taken the suspect, a 44-year-old woman, into custody. All three victims reportedly went to a police station to identify their attacker.
Brame warned others to be careful on the streets. "It's broad daylight in a nice neighborhood," he said.