Less than a year after opening their contemporary restaurant, the partners behind BarnZu aim to open a second location in the Tenderloin.
The new location will take over the former Lafayette Coffee Shop at 250 Hyde St. The landlord is doing much of the renovation work to make the space amenable for the new restaurant, partner Min Choe told us.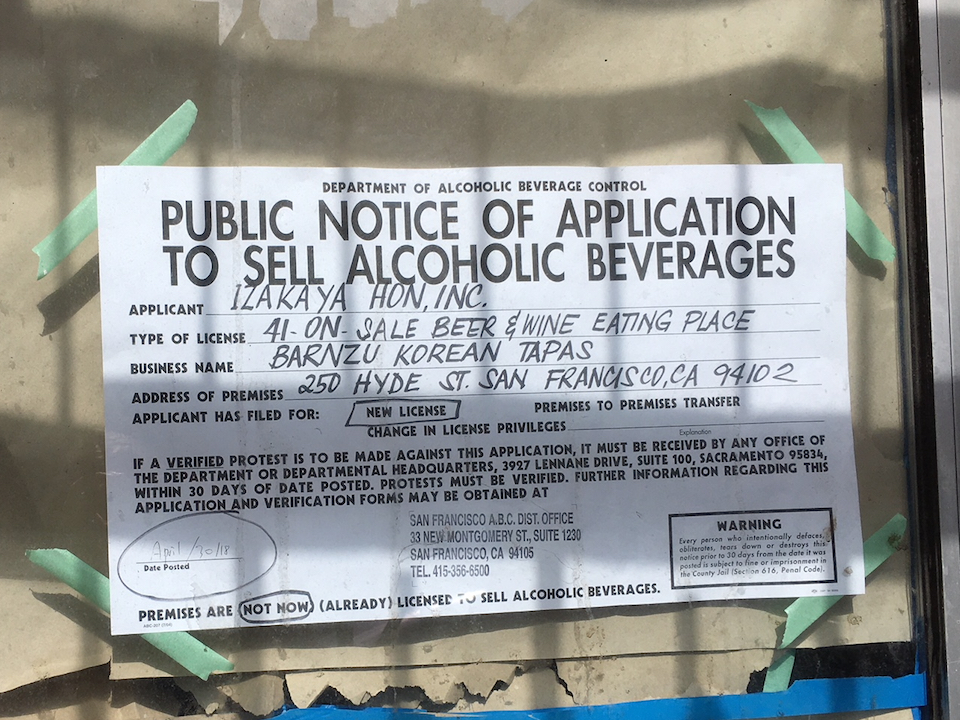 Each chef hired has worked in Michelin-star restaurants, Choe said, without disclosing any names.
BarnZu's existing location at 711 Geary (near Leavenworth) features Korean fried chicken similar to fare offered by the Kokio Republic food truck. BarnZu offers a wide variety of entrees and plates for sharing, but fried chicken is the only take-out option.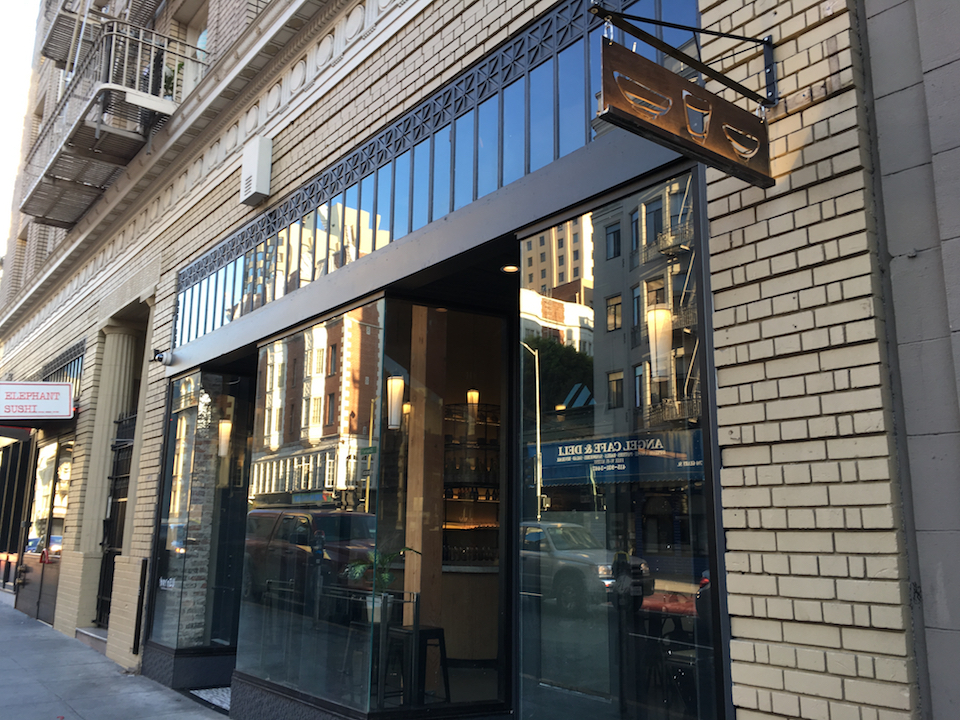 Choe is again working with Jae Jung and Nathan Choi, who created Kokio Republic, to open the new space, which will focus exclusively on small plates.
It will be the first restaurant offering a Korean version of tapas in San Francisco, said Choe. The partners aim to open the new location in mid-August and have already filed an application for a new liquor license.
Lafayette Coffee Shop relocated to a new home in 2016 at 611 Larkin St., after the Hyde Street location's owner subleased the whole building and converted the SRO into tourist accommodations.
The business has been serving diner-style food to the Tenderloin since 1925, according to some reports.