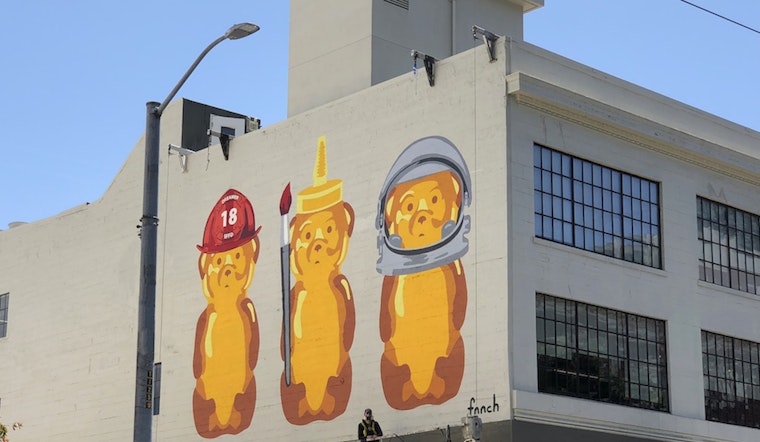 Published on May 31, 2018
Muralist fnnch completed his first large-scale work on the side of a building in SoMa yesterday. The artist said he hopes the installation inspires support for children who are dreaming of their future.
The 40-foot-wide, 30-foot-tall piece on 1263 Mission St. (between 8th and 9th) is on the side of a building that hosts Clever, a startup that uses technology to enhance educational experiences.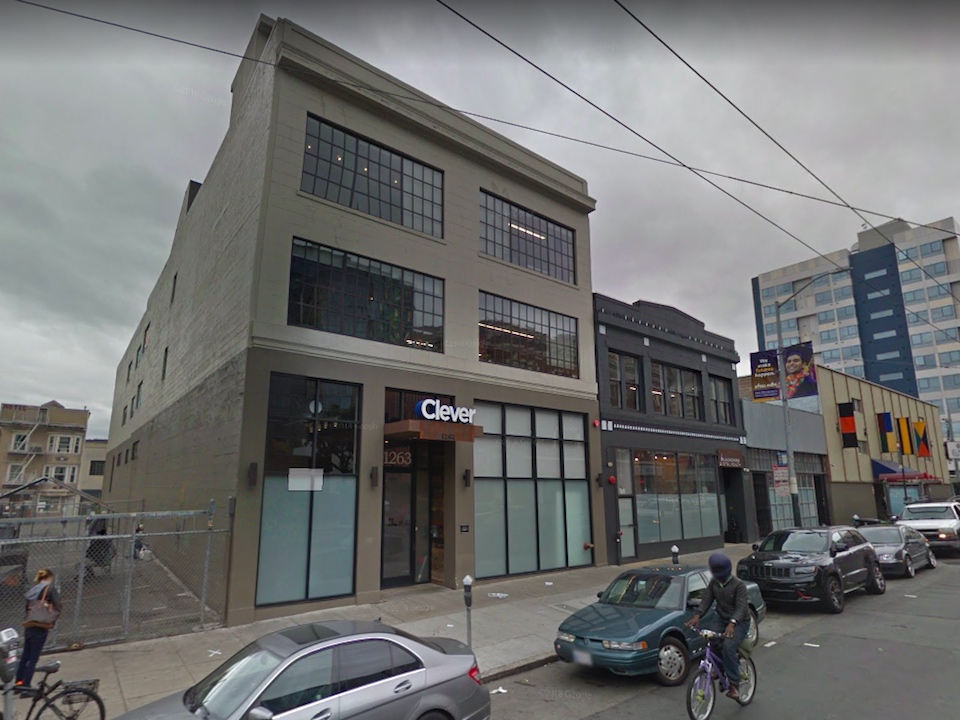 The honey bears in the new mural, "Dreamers," depict an astronaut, a firefighter, and an artist, "things children want to be when they grow up," fnnch told Hoodline.
The work is intended to provide inspiration to children of all backgrounds, "regardless of how they got here or into our education system," he said.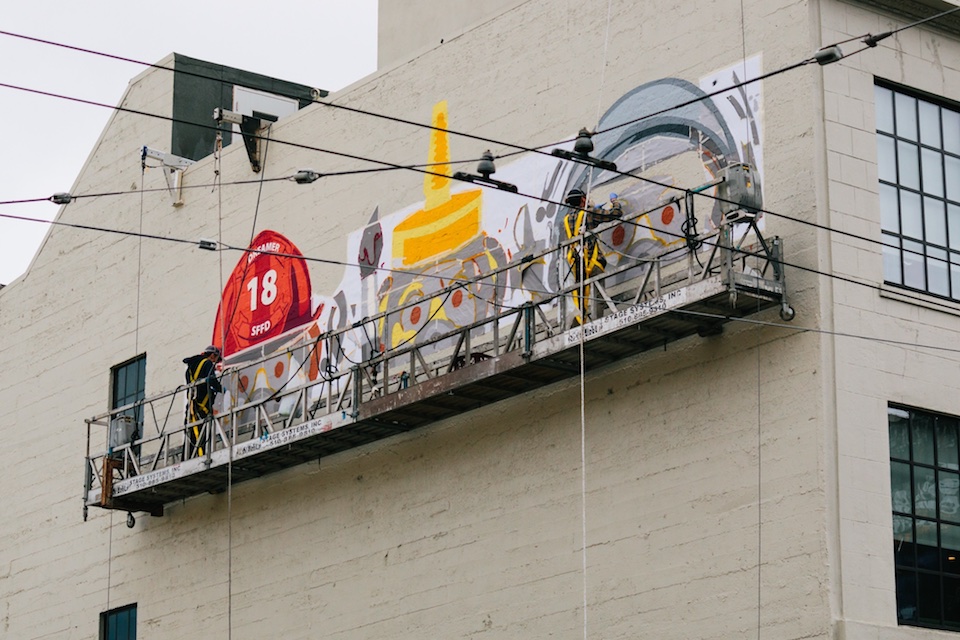 The installation includes a quote from artist Shepard Fairey: "Art can't be either evocative or provocative — it has to be both."
According to fnnch, "the honey bear is evocative, and the message of this mural is both provocative and supportive."
The work also speaks to Clever's mission as an educational startup. "One way that a child can get closer to reaching its dreams is to get educated," he said.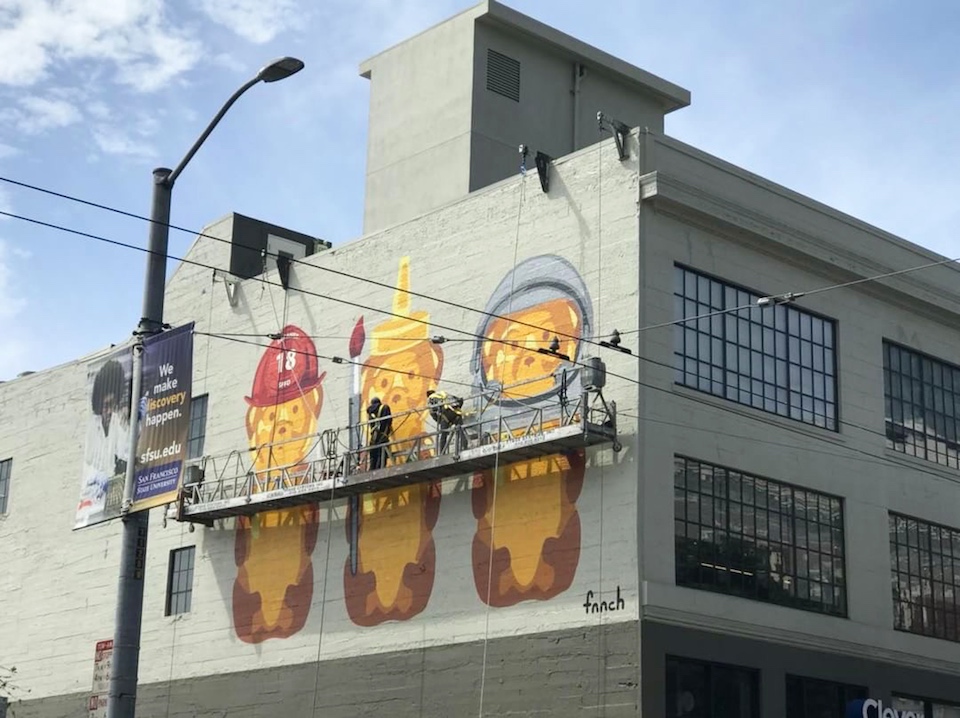 fnnch met the chief executive of Clever, Tyler Bosmeny, at a dinner party in February and began discussing potential plans for adding a mural to the side of the company's headquarters.   
Bosmeny connected fnnch with the building's owner; after some negotiations on designs and logistical issues, painting began just over a week ago, fnnch said.
"It's the first work I've ever painted that is taller than a ladder can reach," he said. The swing stage — a suspended, adjustable scaffold — can't be operated with only one person, so fellow muralist Mitch Bierer assisted with the piece. The installation took about seven days.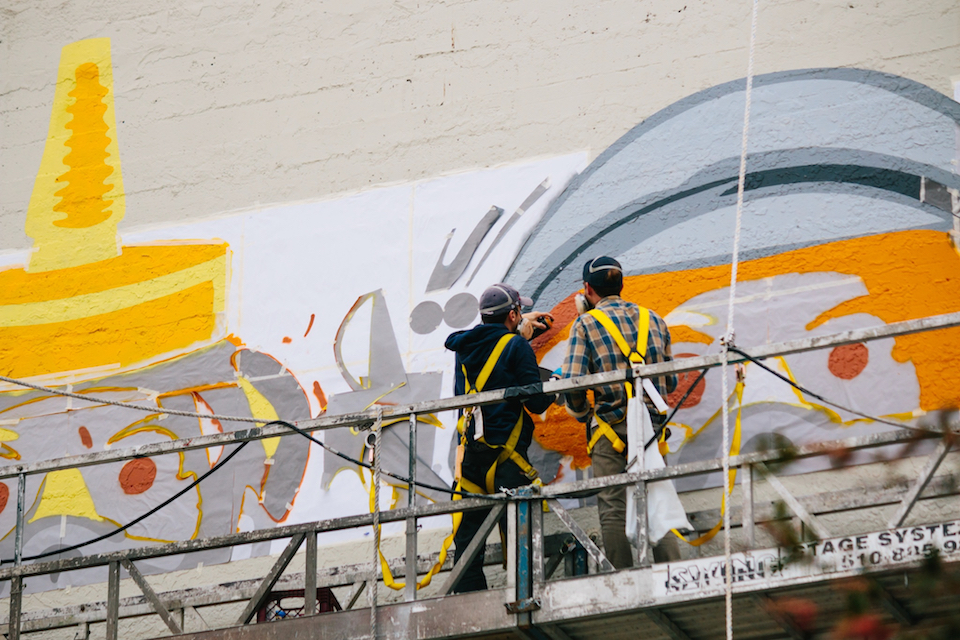 Some Clever employees, including Bosmeny, took the opportunity to get out on the swing stage and help, fnnch added. 
The employees were all curious about what was happening on their building, and interested in getting first-hand experience, so it was nice to be able to give them a chance to be involved, fnnch said.
The swing stage is expected to come down on Monday, June 4.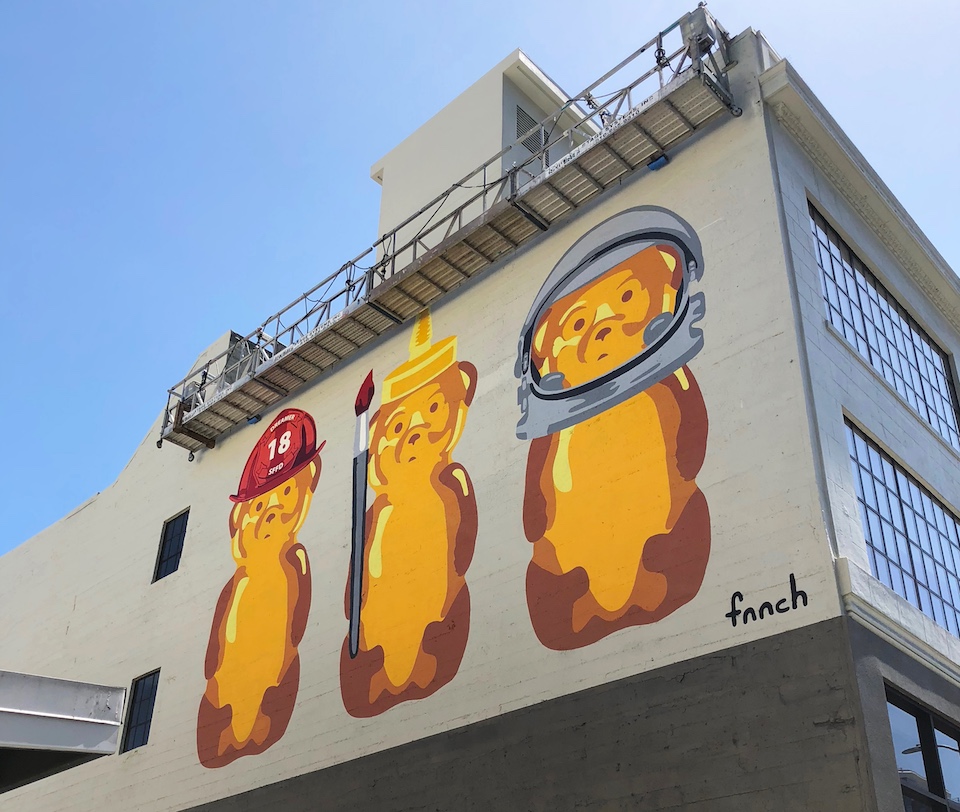 His next works include a show tentatively scheduled for June 22 at 302 Folsom St. and a collaborative mural in Los Angeles.
You can follow fnnch's art on Instagram or sign up for his newsletter.