Grand Lake's Boot & Shoe Service will soon be under new ownership: married couple Jen Cremer and Richard Clark purchased the neighborhood hangout at 3308 Grand Avenue in April.  
Cremer is a former assistant general manager at Pizzaiolo, where she worked for four years. Clark, a certified sommelier, is also one of the founding managers of Bar Tartine.
The two have a deep bond to the location; six years ago, it's where they had their first date. The couple said they intend to preserve the lighting, atmosphere, and a seasonally inspired menu that features fresh, local ingredients, complemented by a full bar and brunch on the weekends.
"Everything that's great about this restaurant we plan on keeping," said Cremer.
"Our goal is basically to make it the best place to eat and work in Oakland," said Clark. Though both have experience managing restaurants, this will be their first time out as owners.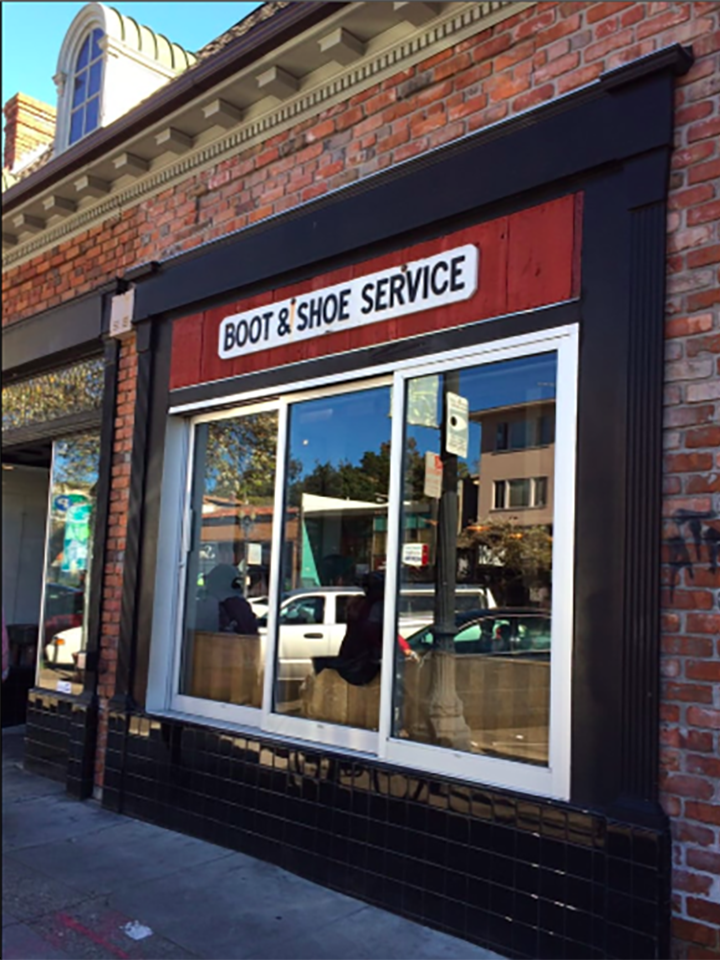 Boot & Shoe had been part of restaurateur Charlie Hallowell's collection of local artisanal eateries, along with Penrose and Pizzaiolo. In December, allegations of sexual harassment from 17 former staff members prompted Hallowell to distance himself from his businesses.
Last month, he agreed to sell Boot & Shoe to Cremer and Clark. 
The new owners have decided to temporarily suspend brunch service until the full transfer of ownership, which will not happen until the liquor license tranfers. 
Although the license has not yet transferred, patrons can enjoy a drink with dinner, said the couple. Once the paperwork is completed, they'll assume full ownership, and the restaurant will resume brunch service.
There has been no gap in dinner service during the transition, with the restaurant open during its standard dinner hours.
Cremer and Clark said they want to keep what customers and staff have enjoyed about service at Boot & Shoe while moving forward with new practices that will help ensure they're creating a positive work environment.
"If you treat your employees right, with hospitality, they will treat their guests with hospitality," said Clark.
Boot & Shoe Service (3308 Grand Ave.) is open for dinner from 5:30 -10 p.m. Tuesday through Thursday, from 5 -10:30 p.m. Friday and Saturday, and from 5 - 10 p.m. on Sunday, closed Mondays.