Today is opening day for Roam Artisan Burgers at 1951 Telegraph Ave. in Uptown Oakland, across the street from the 19th Street BART.
Located between William Street and Thomas L. Berkley Way, the new spot marks the second East Bay location and the first in Oakland for the San Francisco-based artisanal burger chain.
"Uptown is such a vibrant, dynamic, and growing neighborhood," founder Joshua Spiegelman told Hoodline. "People who appreciate really high quality food live out there and we want to offer that to them."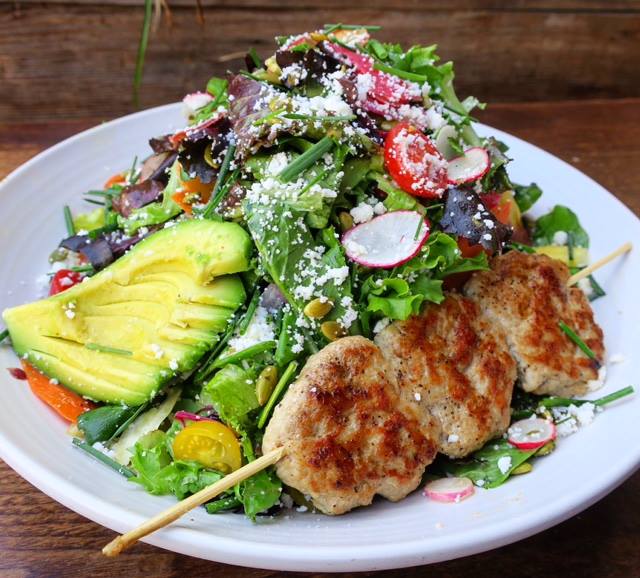 Spiegelman co-founded Roam in 2010 with partner Lynn Gorfinkle to sell pasture-raised, ethically sourced burgers. The duo first opened at 1785 Union Street in San Francisco, since expanding to five locations throughout the Bay Area.
Each burger begins with 100% grass-fed beef, free-range turkey, and all-natural bison, but the chain also offers an organic veggie burger and a seasonal elk burger.
This spring, burger lovers can enjoy the Springtime Burger with chimichurri, fresh mozzarella, tomato, arugula, and herb mayo. The restaurant also offers Straus Family Creamery shakes, house-made soda, and kombucha on tap. All locations offer wine and craft beer on draft as well.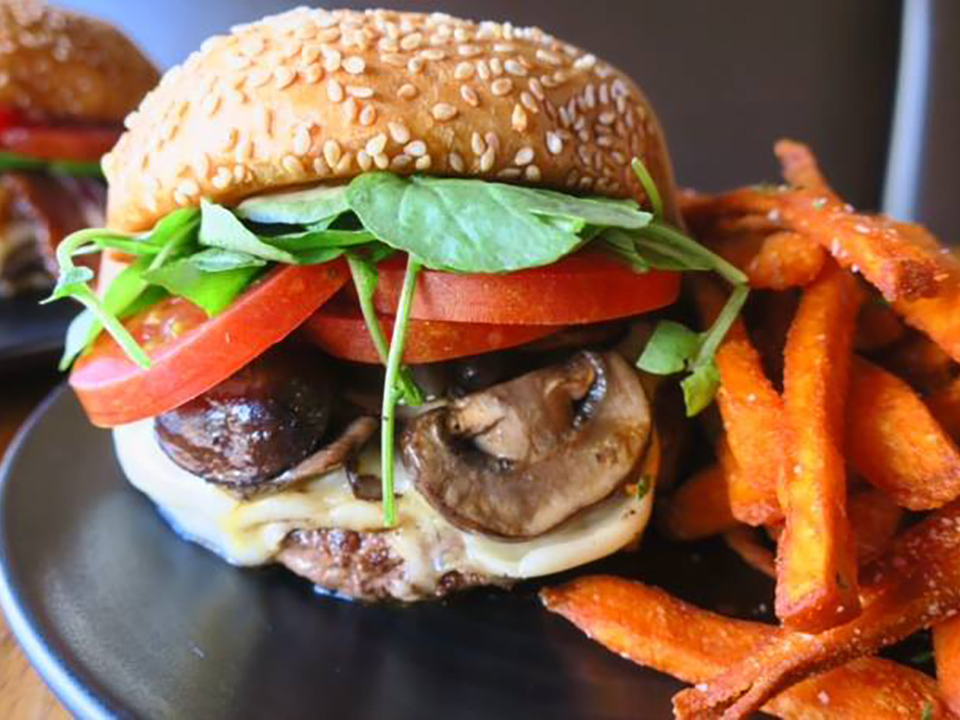 Spiegelman describes the interior of the Uptown location as having  "a rustic but upscale vibe," in keeping with Roam's commitment to reduce its carbon footprint. Much of the interior has been furnished with reclaimed wood, including the redwood bar.
The restaurant uses power-conscious LED lighting and environmentally-sound fixtures and equipment. All to-go ware is 100% compostable, and the restaurant emphasizes ingredient-related reuse, such as transforming the restaurant's fry oil into bio-fuel.
Spiegelman said he sought an Oakland location for at least two years before today's grand opening in Uptown. "It's been a long time coming," he said.
The delay may have been worth it for more than just the local burger connoisseurs. Nearly a million square feet of residential and office space is due to come online in Oakland over the next year, according to Spiegelman.
"I think we're opening at a good time," he said.
Roam Artisan Burgers is open from 11:30 a.m. to 10 p.m., 7 days a week.