San Francisco Rec & Park announced this week that the Panhandle playground will close tomorrow, reopening this coming weekend.
The move is a prelude to work scheduled for the playground later this year,  part of a years-long effort to give the area its first major overhaul since 1998. The Recreation and Park Commission approved the new playground's concept design in February.
Improvements are slated to include a large embankment slide, rope climbers, sensory elements, a carousel, a small embankment slide for toddlers, a swing set with bucket seats, a small see-saw, fish rockers, a seat wall, a chalkboard wall, and a group table area.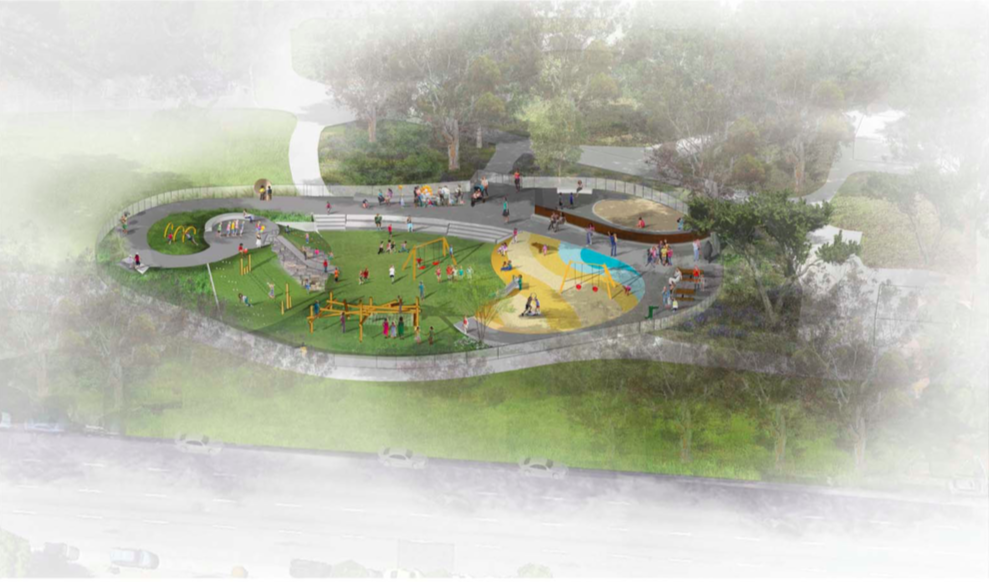 The current closure is for "testing to help confirm specific playground renovation design parameters," said the agency. The playground will reopen Saturday, May 5.
We'll keep you posted on further closures as construction nears. By early estimates, Rec & Park initially expected work to commence this spring and wrap up by fall of 2019.