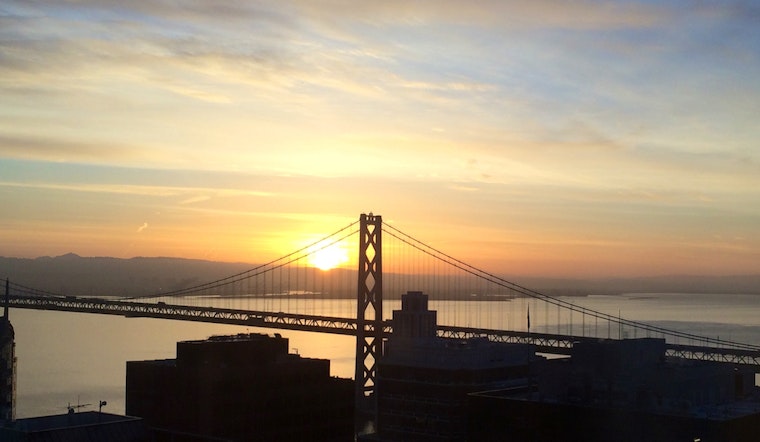 Published on May 14, 2018
The Planning Commission last week unanimously approved a sweeping plan for rezoning Central SoMa that capped more than seven years of negotiations between city staff, stakeholders, and the surrounding community. 
A May 10 vote to approve the Central SoMa Plan that passed 7-0 could allow for office space supporting 33,000 new jobs and up to 8,300 new housing units in the area bounded by Second to Sixth streets between Market and Townsend streets, according to the city. The plan requires 33 percent of the new residential units to be permanently affordable. 
If the neighborhood is developed as anticipated, it could result in $2 billion in public benefits for the area, such as new parks, bike lanes, and other improvements. It should also contribute up to $1 billion to the city's general budget and free up $500 million for transportation improvements, as well.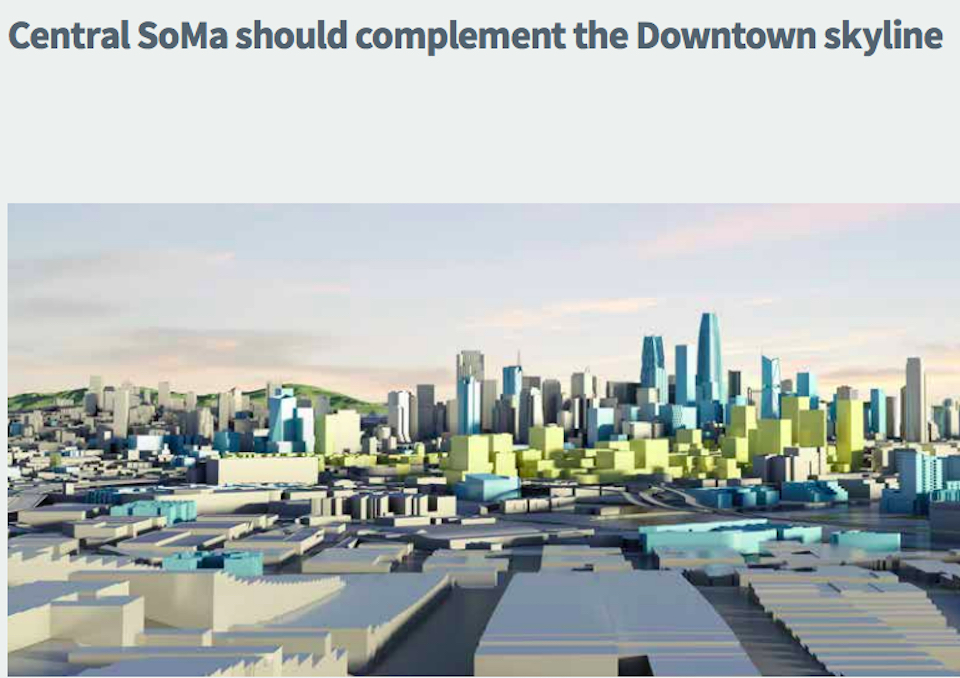 While construction is underway, however, residents of the neighborhood can expect overcrowded crosswalks and other roadblocks, causing transportation delays, SF Planning staff Liz White said.
The construction work and increased traffic after the area's redevelopment is complete are both expected to exacerbate SoMa's traffic congestion and air quality problems, she added.
These adverse effects were known before some minor modifications were proposed by project staff, and the changes approved by the Commission would not cause any significant additional impacts, White said.
The plan does include strict requirements for all developments to protect the neighborhood's existing arts and cultural aspects, rehabilitate and preserve historic buildings, and prevent displacement of current residents.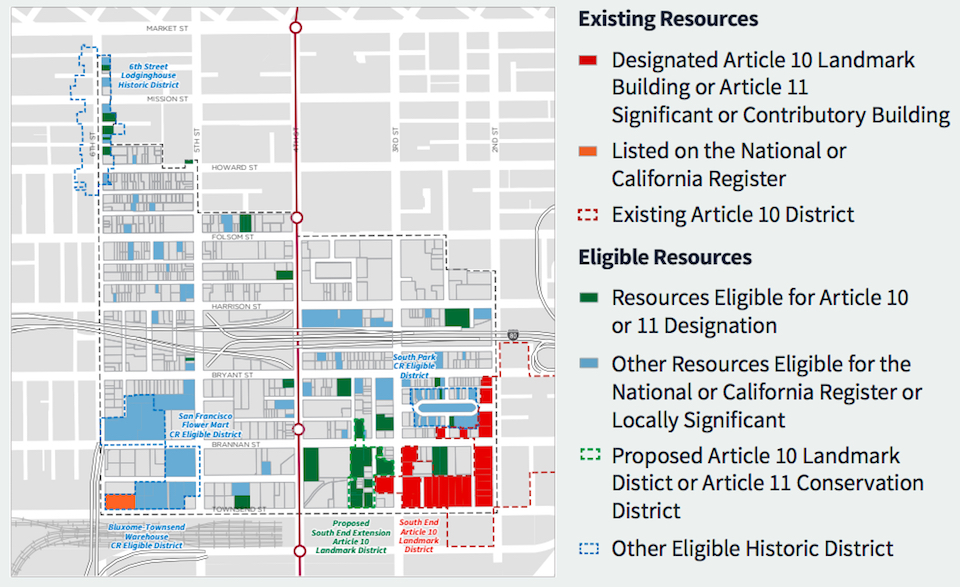 All non-residential developments that are 25,000 square feet or larger will be required to develop a "community good jobs employment plan" through a public process to help ensure employment is supporting the area's existing residents, SF Planning project manager Steve Wertheim said.
One project that has been on hold awaiting the plan's approval is Kilroy Realty's plan to replace the existing SF Flower Mart building with a 115,000-square-foot facility surrounded by 100,000 square feet of additional retail space and topped with about 2 million square feet of new offices.
Concerns about the project developers' plans to relocate the flower market were eased once a land swap was arranged to move the current market to 2000 Marin St., which was most recently used as construction staging for SF General Hospital. 
"I am very proud that the Central SoMa plan sets a new standard for the City with 33 percent affordability throughout and zero loss of any existing arts or manufacturing jobs," said District 6 Supervisor Jane Kim in a statement. 
Kim, along with Mayor Mark Farrell, in April proposed the ordinance that would amend the zoning requirements for the neighborhood and make way for the plan's implementation. Before the plan can be implemented, it must be approved by the Board of Supervisors.