Charleen Caabay, aka Chef Charleen, is closing her Uptown restaurant, Craft and Spoon, after less than a year in business. The last day of service will be Friday, May 18.
The closure was announced in an Instagram post Friday. Caabay cited rising property costs as the determining factor. "With the fast moving aches of gentrification, being offered a LEASE for $225,000, is simply absurd and ridiculous!"
Located at 1627 Broadway, the quick service lunch space offered Filipino-inspired rice bowls and salads in a former juice shop located in a wedge between Broadway and Telegraph Avenue, just north of Latham Square.
The restaurant caters to a downtown lunch crowd, with doors open on both Broadway and Telegraph from 11 a.m. to 3 p.m. on weekdays.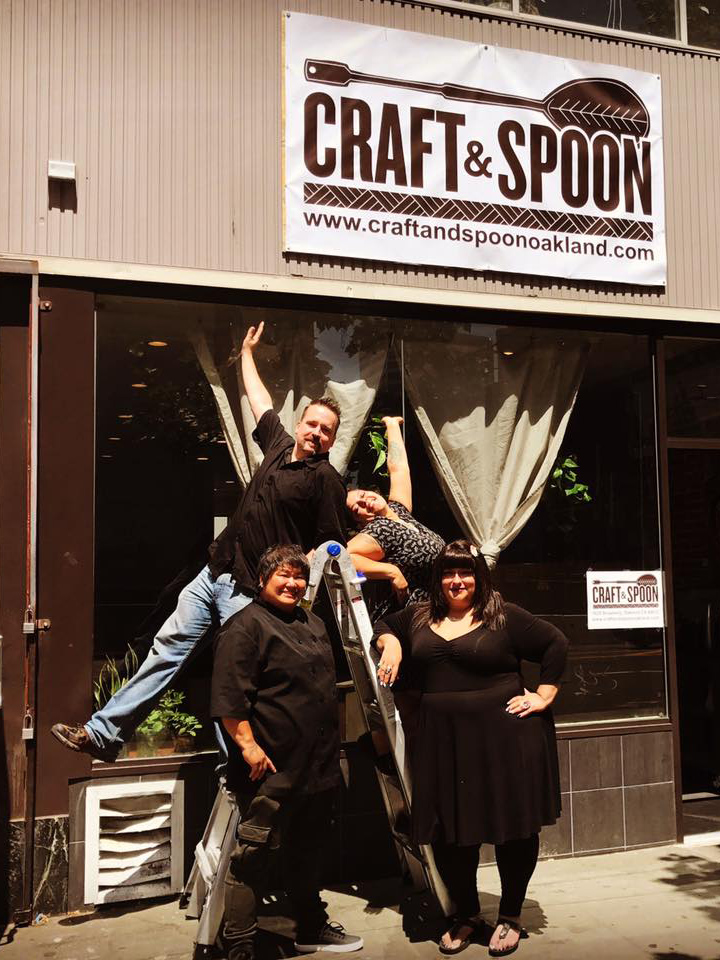 In her Instagram post, Caabay underscored the importance of supporting Oakland eateries that are owned by chefs of color.
"Spend your money with them - that is the BEST investment you can do for our community!" the post continues. "It's not easy running a business in a city that's changing by the minute." We reached out to Caabay for comment, but did not receive a response.
Although the restaurant will close, Caabay said she has no plans to leave the Oakland food scene. "Please continue to follow, as we unfold all upcoming projects!" she writes." I speak for all my businesses, that we are committed to building our community right! Let's DO THIS!"
Craft and Spoon will be open daily until Friday, May 18, from 11 a.m. to 3 p.m.