Tomorrow, San Francisco residents will elect a new mayor.
To learn more about the eight candidates on the ballot, we sent them a questionnaire asking about a wide range of issues. Click here to read all of their responses.
Jane Kim, Supervisor
Why are you running in the June special election?
San Francisco can, and should be, a beacon for the rest of the country. We have the wealth and resources to make bold, progressive ideas into reality. We need strong leadership with the vision and will to act — I have demonstrated by ability to put forward a bold agenda and win.
I have the longest and most substantive local elected experience in San Francisco — I have served on the Board of Education and Board of Supervisors the last 12 years. I represent a dynamic and diverse district including the South of Market, Tenderloin, Mission Bay and Treasure Island. I represent the poorest residents and now wealthiest zip code in San Francisco, along with much of our tourist, cultural and mixed-commercial and residential neighborhoods. The issues in the district I represent mirror the top citywide issues — housing and development, homelessness, clean streets and local economy.
I am working to address our growing income gap between the rich and the poor and regrow our middle class in San Francisco. I've demonstrated this vision over the last decade serving on the Board of Education and Board ofSupervisors — I authored a luxury real estate transfer tax to make San Francisco the only city in the nation to make community college for all of our residents. I authored the measure to give our minimum wage workers a raise to$15 and I have won record levels of affordable and middle-income housing.
Prior to serving on the Board of Supervisors, I served as a community organizer at Chinatown Community Development Center and attorney at LawyersCommittee for Civil Rights.
Based on the last homeless census, there were 7,499 unhoused San Francisco residents in 2017. What's your plan for reducing this number?
Roughly 20,000 unique individuals interface with our homeless support services every year. Not everyone who is homeless sleeps on our streets every single night and we need a multi-prong approach to address our broad homeless population.
I have supported four additional Navigation Centers and won $6.6M to build and expand a 24/7 medical respite shelters, staffed by nurses, clinicians and psychologists in the South of Market which we opened in 2017. We need to address the public health crisis on our streets and increase the number of shelters managed under or in partnership with the Department of Health – homelessness is a public health issue, not just an economic issue. Many become homeless because of an untreated physical or mental health illness and many more develop illnesses as they live on our streets.  We need to expand the number of medical shelter beds and take individuals off our streets and provide them with true care and treatment.
For far too long, jails have become our solution to homelessness, substance abuse and mental health illness. In fact in many counties, jails are the largest providers of mental health services. This is the wrong approach. I support creating a Behavioral Health Justice Center to provide mental health and substance abuse treatment to those who enter our justice system rather than sending these individuals to jail.
Finally, we must both build new housing and acquire rent controlled buildings at risk of speculation or held vacant to immediately bring housing units online for individuals and families living on our streets. We must also develop and build a housing ladder for formerly homeless individual to move from entry level single room occupancy (SRO) units with supportive services to "step up" affordable housing. We also need to vastly expand our rent subsidy program for households to keep them in place in their home or support them when we identify housing that is just above their economic means.
What are your plans for expanding the city's supply of affordable housing?
I am the affordable housing champion in this race and I'm proud to have negotiated and won more affordable and middle income housing for working families than any city legislator in the last eight years. I successfully negotiated 40 percent on-site affordable and middle income housing in the new Giants project at Mission Rock, 40 percent middle income home-ownership units on-site at 160 Folsom and won another 40 percent (on and off-site) at the 5M project at 5th and Mission. I have also worked to increase the affordable housing percentages on every project I have negotiated in my district. I am a strong supporter of building more housing through smart development that protects our rent-controlled housing stock and expands the total number of affordable units.
While the Board of Supervisors has a great deal of influence over housing policy, the mayor can push a comprehensive agenda on housing. As mayor, I will continue to focus on both tenant protections, housing preservation/acquisition and new housing development. I would go further than Mayor Lee and the other candidates' commitment to 5,000 units per year. We will meet that threshold given the projects currently in the pipeline. We can and must build more.
There are large development projects which have been approved but have not pulled construction permits which I would like to accelerate — many large entitled projects with high levels of affordable housing have been slowed down by lack of funding for infrastructure. San Francisco should consider implementing an Infrastructure Enhanced Financing District in order to fund this infrastructure so that we can build housing on these sites  In addition, we need to look at the long tail — we can build more housing throughout our City through smaller residential projects and supporting a robust accessory dwelling unit ("in-law")program. There are tens of thousands of potential additional units we could build more quickly and affordability if we can streamline the process, standardize design guidelines and fire code requirements.
Between 1980 to present, the federal government has cut funding for subsidized and affordable housing by 50 percent — our country used to be in the business of building affordable housing for low-income and middle class households. As the federal government invested less, homelessness and related indicators went up. 
We need local revenue for housing. With the loss of redevelopment, we no longer have a dedicated local source of affordable housing funding. I want to explore local revenues with enough scale to address the tremendous housing needs our city faces. Construction of housing alone will not make our city more affordable — we simply must build more affordable and middle income housing and this will require increased revenue.
Given the increasing number of vacant ground floor retail spaces in the neighborhoods like the Castro, Richmond and other districts, should developers be required to continue incorporating them in new construction?
Ground-floor retail activates our neighborhoods by providing additional eyes on our streets and amenities for our residents, workers and tourists. I would consider relaxing this requirement but would study alternative uses that would continue to activate the ground floor of developments.
However, we also know that ground-floor retail space is not always vacant due to lack of interest, it can also be vacant due to high commercial rents. The Mayor's Office of Economic Development and our Small Business Commission should act as intermediaries between commercial landlords and locally-owned businesses, act as a clearinghouse for interested small businesses and provide both incentives and sticks for commercial landlords to rent out ground floor space. We should also consider expanding use to active nonprofit and private sector service businesses. I would also consider vacancy tax to encourage landlords to rent these spaces. 
What are your plans for reducing the number of thefts from automobiles?
First, I think we should acknowledge the work SFPD is already doing to reduce thefts which have gone down 17 percent so far this year. Of course, there is more to do. Police officers believe that the majority of auto thefts are done by a small group of individuals — we must focus our resources to apprehend these serial offenders. We should establish a dedicated investigation unit within SFPD and dedicated prosecutor's unit within SFDA which only investigate and prosecute auto burglaries. Currently, district attorneys get a broad docket of cases — serious felonies such as murder and assault understandably get priority. A dedicated unit will ensure auto burglaries gets the attention needed.
How frequently do you ride Muni, and what's your top priority for improving service?
I ride Muni a few times per week — however I live close to City Hall and am fortunate enough to be able to walk and bike regularly as well. I support long-term infrastructure project ssuch as a second Transbay Tube for BART, continuation of Central Subway toNorth Beach and Fisherman's Wharf and electrification of Caltrain/downtown extension, but we also need to improve transit and reduce congestion right now. We need to invest in buses and longer trains (we should never see a one-car J, K, L, M, N, T!), protected bike lanes, and small and large ferry service. We also need to improve the customer experience on our buses and trains and address safety concerns for drivers and passengers and consider Wi-Fi on our public transit.
Many small business owners we interview complain about the city's permitting and approval processes. What are your plans for making it easier for San Franciscans to become entrepreneurs?
I support establishing "one stop shops" in our neighborhood libraries and community centers to ensure accessibility throughout our city. I would also invest in commercial corridor advocates who would serve neighborhood businesses and support them.
Please share a candid photo you took in the last week with your smartphone; not necessarily a campaign event, but just something interesting you saw in the city.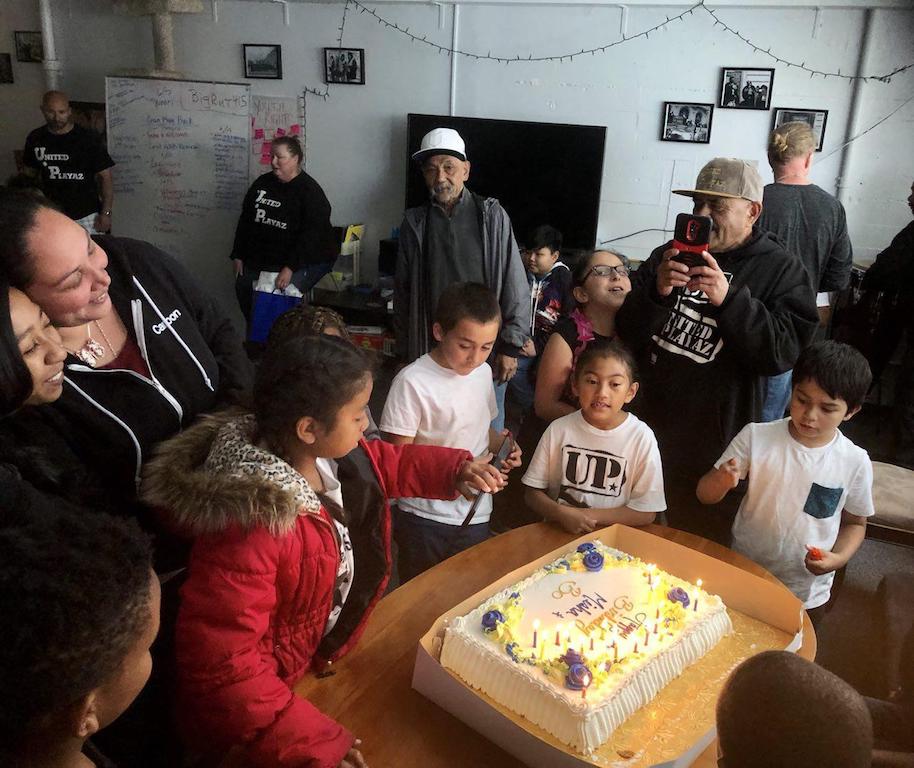 Late Mayor Ed Lee's Middle School Leadership Initiative aims to support STEM education. How do you plan on continuing his legacy? 
I'm the only candidate for mayor who has served on our School Board and I have prioritized education Pre-K through community college while serving on the Board of Supervisors.
I'm proud to have led the fight to make City College free for our residents and I'm currently leading the effort to make early childhood education affordable for all families. I was also the author of the reauthorization of our Public Education Enrichment Fund which is bringing $73M to our public schools funding art teachers, librarians, PE teachers, wellness centers, nurses and other needs in our schools.
I will continue this work as mayor, partnering with SFUSD on enrichment and after-school programs(including STEM focused initiatives) and making sure our schools have the resources they need. I will also actively seek out private partnerships to support our public schools.
Do you own or rent?
I'm a renter — and am lucky to have a great roommate.
What's your favorite piece of public art?
"Language of the Birds" by Brian Goggin and Dorka Keehn on Columbus and Broadway at the intersection of Chinatown and North Beach. I love books and the suspended books mimic birds in flight with fallen words on the plaza in English, Chinese and Italian, representing the neighborhood. I also loved Goggin's "Defenestration" building (I live down the block). While I was sad to see it come down, it is now 66 units of 100 percent affordable family housing!