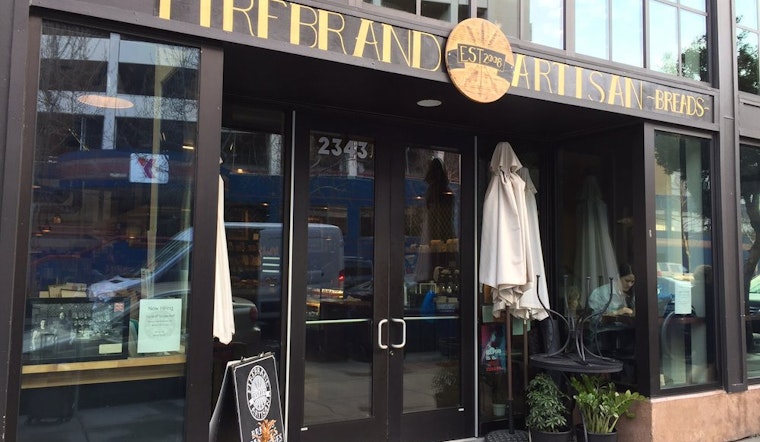 Published on June 22, 2018
After a kitchen fire forced a temporary closure, Firebrand Artisan Breads will reopen on Tuesday, July 2 for regular business hours. The bakery has been closed since a fire broke out early in the morning of Sunday, June 17.
The fire had started from inside a steam hood over one of Firebrand's wood fired ovens, according to owner Matt Kreutz. Damage to the ovens has been minimal, leading Kreutz to believe the cause of the fire was likely due to flour accumulated in the hood, which then combusted.
Under certain circumstances, finely ground flour can be explosive. Luckily, the fire at Firebrand was not nearly so catastrophic. The resulting damage has been mainly to the bakery's ventilation and electrical systems, with no reported structural damage and no one injured.
"We had a bunch of electrical damage from conduit that was near the ductwork and the ductwork all needs to replaced all the way to the roof and the motor for those hoods all need to be replaced," said Kreutz. "The ovens look like they're in good shape, the firefighters poured water in both of them, including the fireboxes, but they look okay."
Kreutz has ordered all necessary replacements to get Firebrand up and baking again, and the bakery will re-open on July 2 for regularly scheduled business hours. 
[Editor's note: The company previously announced that the location would be re-opening this Saturday, June 23rd, but a representative let us know that the date has been pushed back to Monday, July 2nd. We've updated the article accordingly.]
Firebrand is located at 2343 Broadway, at Hive Oakland. They are open seven days a week, 7 AM to 6 PM.