According to gallery owner Wendi Norris, people in New York City tend to hang out in art galleries on weekends, while San Franciscans are more likely to hike the great outdoors.
"I'm trying to change that," she said.
Last year, Norris relocated to a 1200-square-foot space inside 8 Octavia Blvd. (at Haight) after departing a much larger space on Jessie Street. With a smaller footprint, she has greater flexibility for staging exhibitions, as compared to filling out her former 6,000-foot-space.
She aims to open the new space later this year after completing the city's permitting process. Once Gallery Wendi Norris debuts, she plans to host a casual open house with collectors, artists and neighbors.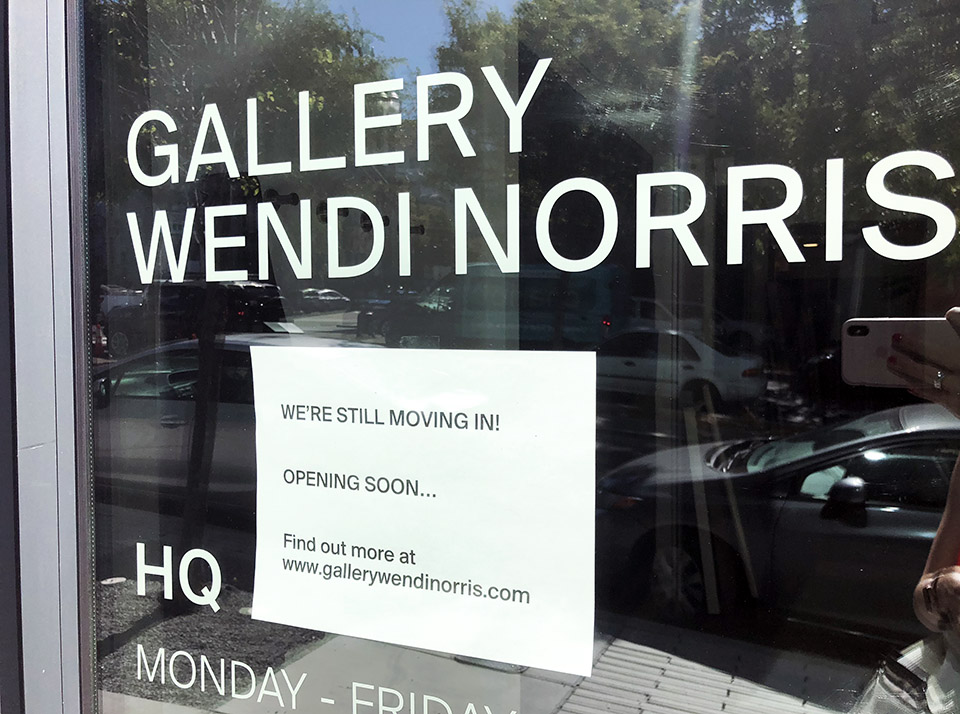 "I love how centrally located it is," she said, adding that the location is convenient for clients who are located on the Peninsula, in Marin, and other parts of the Bay Area.
The Hayes Valley space will serve as their "global headquarters", as Norris described it, to represent 18 modern and contemporary artists located around the world. The space also got an expensive build out, including new walls, lightning, a bathroom with a video wall and a storage room.
Norris has a background in tech and 17 years of experience in the art world, having owned her own gallery for nine years. The Hayes Valley space is her thrid in San Francisco after 161 Jessie St., and prior to that, 456 Geary St.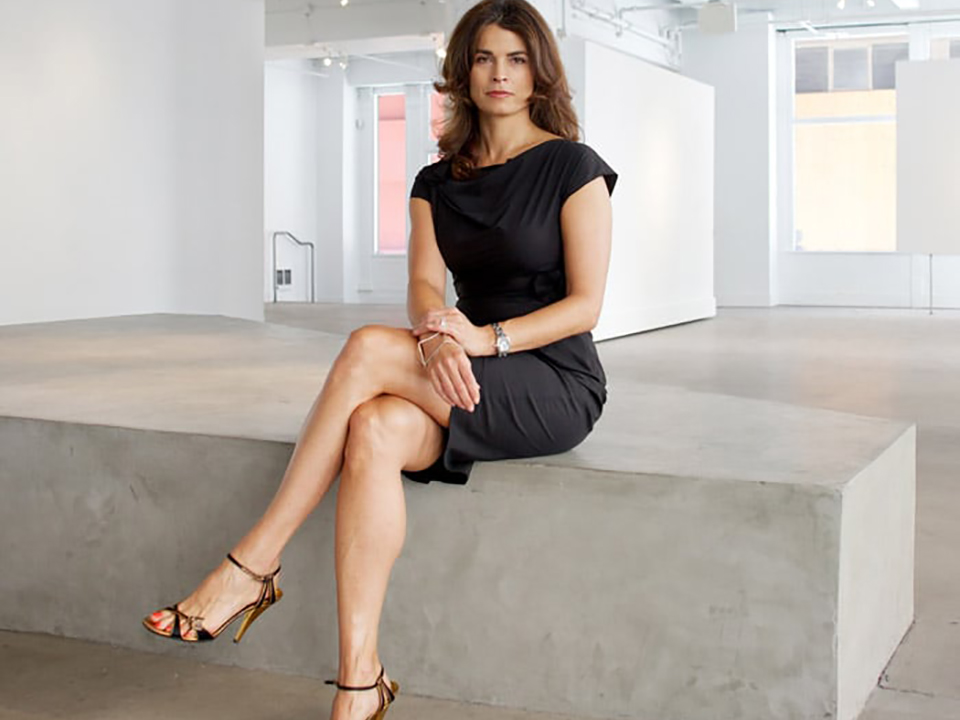 The new gallery will welcome visitors in a lounge area where they can sit down and have a drink. or browse books that may be of interest to art collectors.
Her team will work at desks behind the book shelves, while a small room at the rear will be used for art storage. Norris said most of her pieces are in Minnesota Street Project's art storage facilities, which has a sophisticated inventory management system.
To prevent trespassers and littering, Norris said the building's management plans to install a glass wall in front of the building's open space to create a communal area for her clients and customers of Boba Guys, also a tenant.
Ranu Mukherjee, who has an exhibition at the de Young's public spaces this summer, is set to create a piece for the gallery's front windows. Borrowing an idea from a gallery in Chicago, she plans to rotate window installations twice each year.
Norris also said she plans to source food and wine for events from the neighborhood so she can support local merchants. After the new Hayes Valley space is open, she plans to continue to host exhibitions, artist talks and performances at different locations across San Francisco.
After permits are secured, Gallery Wendi Norris will be open from Monday to Friday from 11 a.m to 6 p.m.