A large group of sex workers and their allies marched in Oakland on Saturday in opposition to a new federal law that places greater restrictions on their ability to conduct business and organize online.
The march was one of many held throughout the country on June 2, which has been commemorated as International Sex Workers Day since 1975.
Since the passage in April of legislation targeting online sex trafficking, attendees said it was one of the largest such gatherings ever.
The two new laws – called the Stop Enabling Sex Traffickers Act (SESTA) and the Fight Online Sex Trafficking Act (FOSTA) – make websites liable if users are engaging in sex trafficking,weakening a longstanding law that gave websites immunity for the actions of its users.
The law will affect the livelihood and safety of people who are working in the sex industry by curbing their ability to advertise online and share information about potentially dangerous clients, they argued.
According to opponents, the new law does not distinguish between adults who choose to work in the sex industry and people who have been forced into sex work or minors.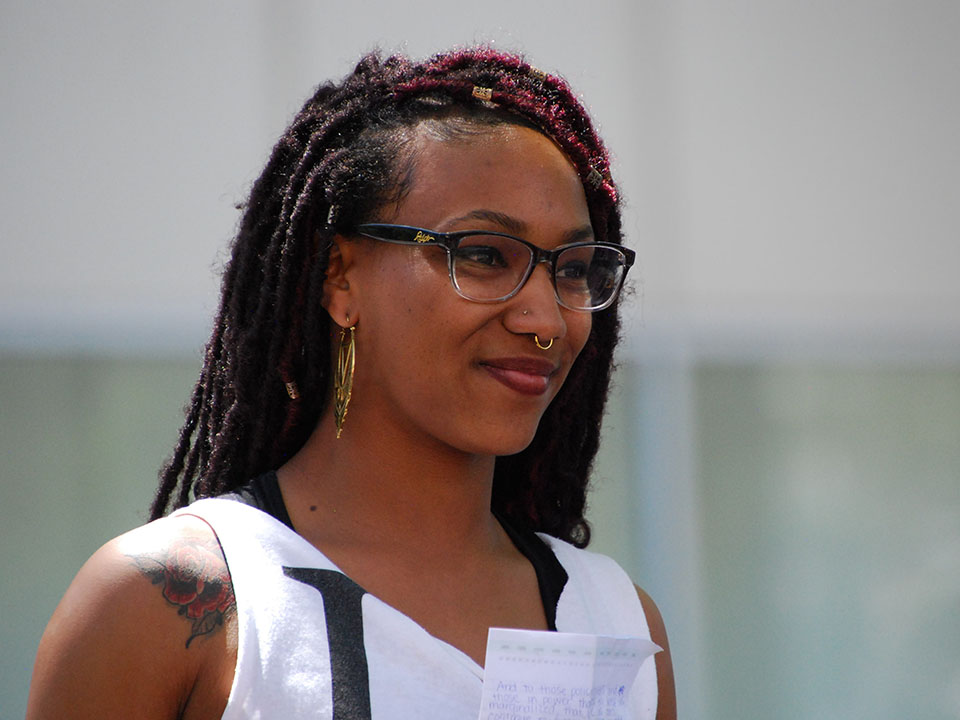 "We are tired of being invisible, we are tired of violence being inflicted on us and our loved ones and we are tired of having our livelihood pushed further and further underground," said adult film actress and model Nikki Darling before Saturday's march.
Once the bill was signed, many websites shut down not just advertisements by sex workers but also so-called "bad date lists," which alert other sex workers to clients who have been violent or refused to pay. The loss of this ability to share information puts them at risk, said protestors.
"It's going to become a more restrictive and more censored internet," said Elliot Harmon, associate director of activismat the Electronic Frontier Foundation, who also spoke at the rally.
Harmon said that by passing the bills, Congress eroded key protections for free speech online in a way that will create dangerous consequences for sex workers.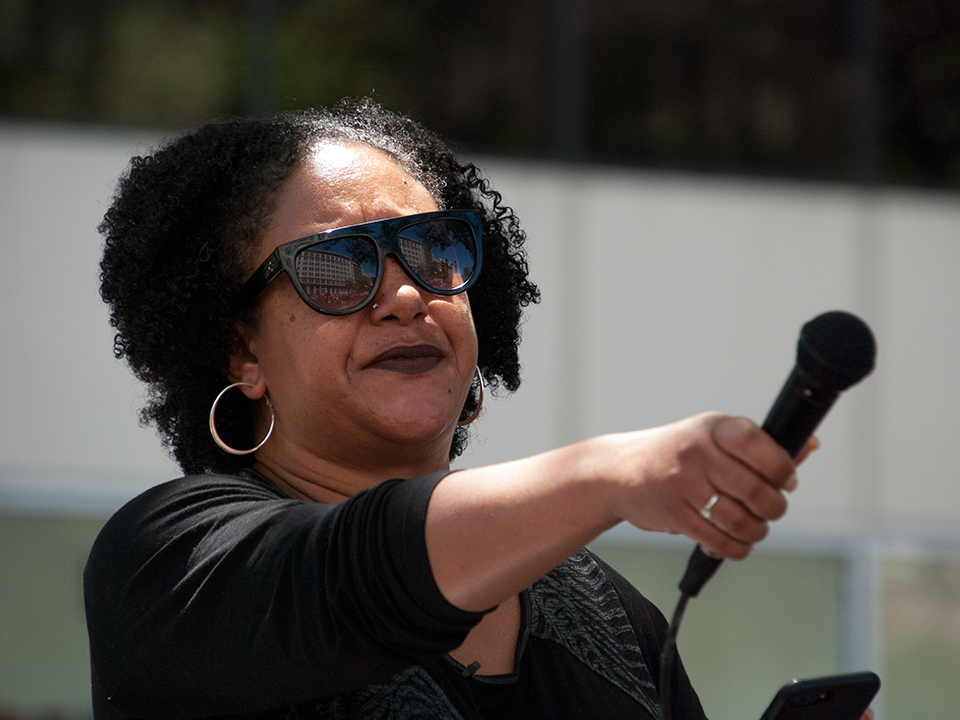 "It's not about trafficking and it's not really even about sex work," Harmon said. "It's about your right to organize."
The crowd of hundreds, many holding red umbrellas, a symbol of the sex workers rights movement, marched from Frank Ogawa Plaza to the Rene C. Davidson courthouse near Lake Merritt.
Mayoral candidate Cat Brooks also spoke at the rally, recalling that when she was in her twenties, a close friend was killed by a client.
"We cannot take this kind of information sharing away from people," she said. "It saves lives."