Veteran Hoodline tipster Al M. reports that Cafe Zitouna (1201 Sutter St. between Polk Street and Van Ness Avenue) has permanently shuttered. 
"It looks like its lights out for Cafe Zitouna," said our informant. "It came unexpectedly quick, but I was speculating that it might happen."
It's not exactly clear why the eatery, known for its Moroccan and Tunisian cuisine, closed its doors. There's no mention of its closure on its website, Facebook or Yelp pages, and Hoodline's follow-up phone call to the business revealed that the number has been changed with no forwarding information. 
It also appears that work has commenced on its interior, as well, "with ladders and buckets" Al said. There's no word if a new eatery is poised to take over as the fate of the building is still undetermined. The most recent public records from December 7, 2017 indicate that the building is slated for demolition, though it is still in its "triage" phase. 
As we reported in 2015, Doleman Property Group was looking at the entire block — between Hemlock, Polk, and Sutter streets — with plans to reinvent the space.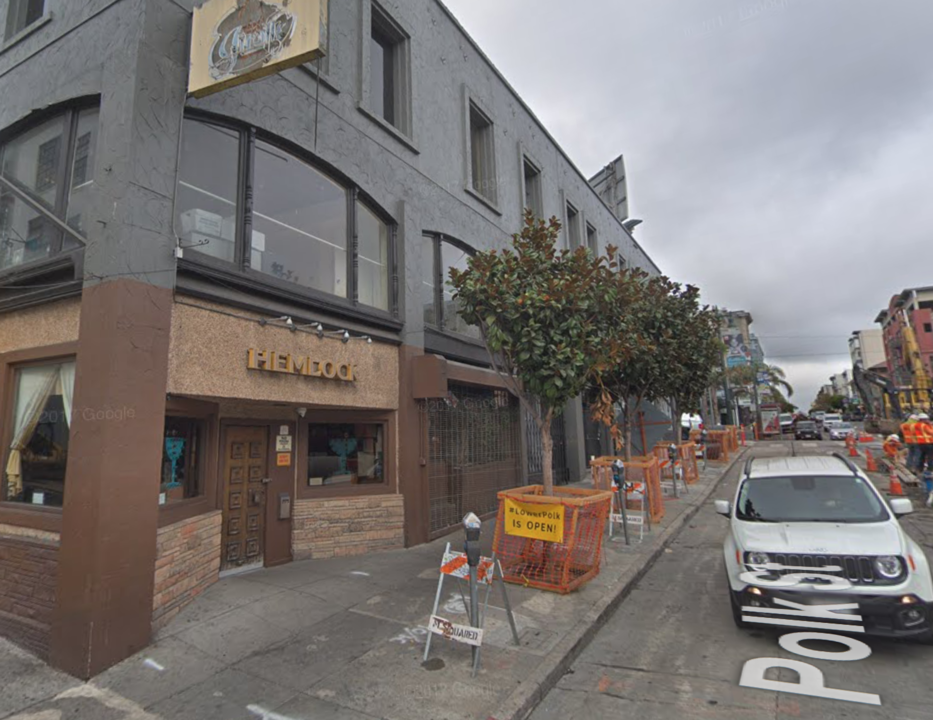 Those plans were officially filed late last year, and include a six-story building with 54 residential units and four ground-floor/basement retail spaces, which take up 7,515 square feet. 
Additionally, plans to demolish a building on the other side of the block at 1145 Polk St., which includes Hemlock Tavern (1131 Polk St.), in order to construct a new 54-unit, mixed use building in its place has been in the works since 2015. While the pub may be forced to depart, it may be able to return in some form once development has been completed, the Examiner has reported. 
It's not clear what will happen to other tenants on the Sutter Street side; the Natural Mattress Store and Rusted Mule also call the block home, as does Masjid Al-Tawheed, a mosque run by the Yemeni Association of San Francisco. But once we find out, we'll let you know. 
Thanks as always to the amazing Al M. for the tip!
If you've seen something new in the neighborhood, text tips and photos to 415-200-3233, or email [email protected] If we use your info in a story, we'll give you credit.