Early this morning, a van crashed into an apartment building near the intersection of Arguello Boulevard and Clement Street in the Inner Richmond. 
According to ABC7, one person has been taken to an area hospital with life-threatening injuries. It's not yet clear if the victim was the driver of the van.
Those inside said they could feel the apartment building shake after the impact. Police have asked residents of the six-unit building to evacuate their homes until it has been deemed safe to re-enter.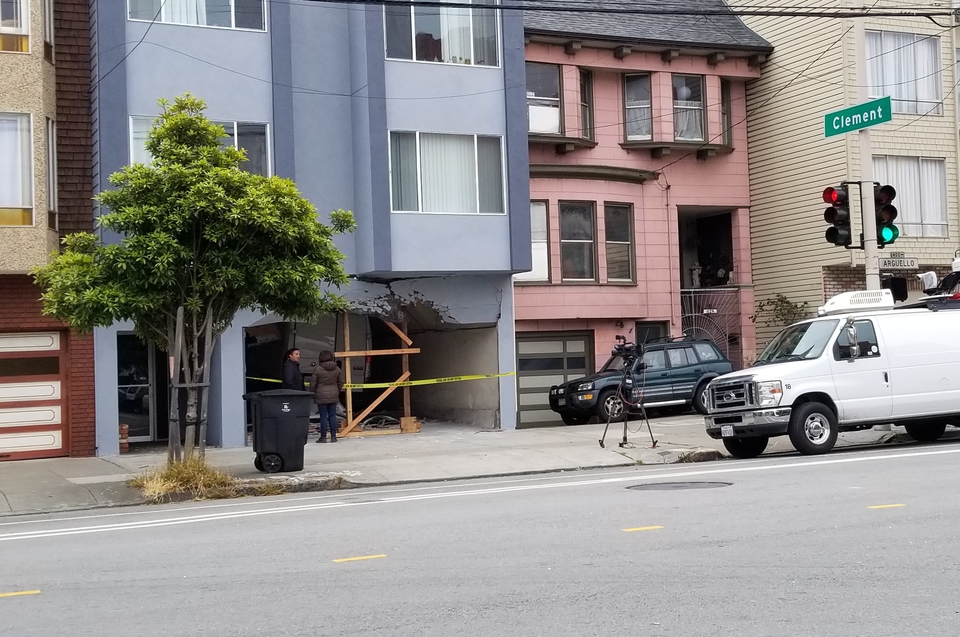 Temporary wood beams can be seen installed at the building in the opening of a garage door, presumably as a safety measure. 
We've reached out SFPD for more information and will provide updates as warranted. 
Anyone who has information about this incident is encouraged to contact SFPD via the department's anonymous tip line at 415-575-4444, or text TIP411 with "SFPD" at the start of the message.
If you've seen something of interest in the neighborhood, text tips and photos to 415-200-3233, or email [email protected] If we use your info in a story, we'll give you credit.