After 28 years, Harvest Ranch Market (2285 Market St. between Noe and Sanchez streets) will close its doors this month.
A sign in the window announced that the store's last day of business will be July 21. "We thank you for 28 years of support and being a part of our extended family," the note reads.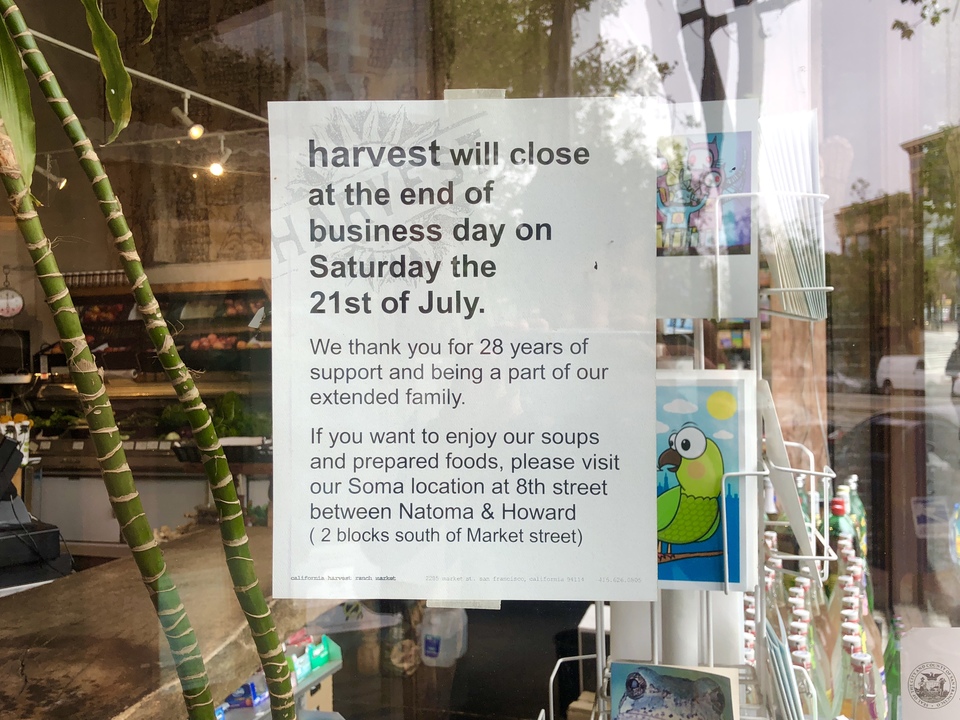 Owner Gilles Desaulniers' second location in SoMa, Harvest Urban Market (191 8th St. between Natoma & Howard), will remain open.
"It was really more a financial decision than anything," he told Hoodline. "If you can't make any money, there's no sense in keeping it open."
Even with a year and half left on the lease, he decided to take an early exit after failing to reach an arrangement with the building's owner. "We did our best and we negotiated with the landlord, and it didn't work out."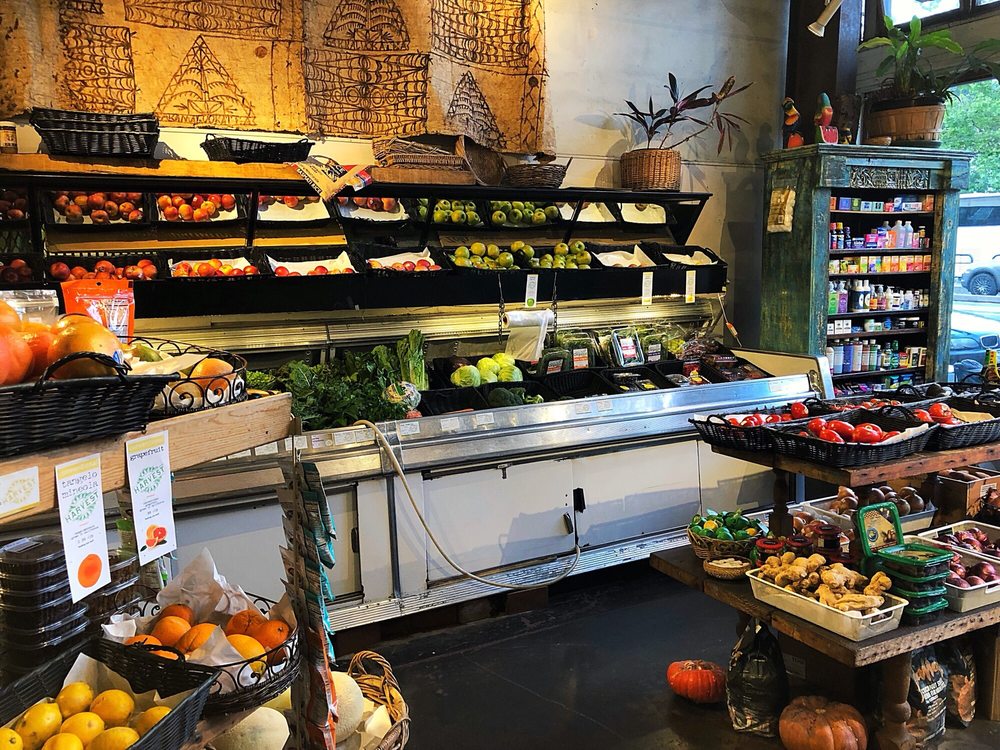 Amazon, Whole Foods and other stores that sell organic foods and natural products cut into Harvest Ranch Market's bottom line, he said. "We can't compete with the big companies," he said.
Additionally, Desaulniers said his stretch of Market Street lacks sufficient foot traffic to support a full-fledged grocery store. "People need to shop, you can't survive on selling bananas and apples for people at lunch time," he said.
Other factors contributed to the decision to close, including payroll costs, and local and state taxes. "The bar to run a business is so high right now," he said.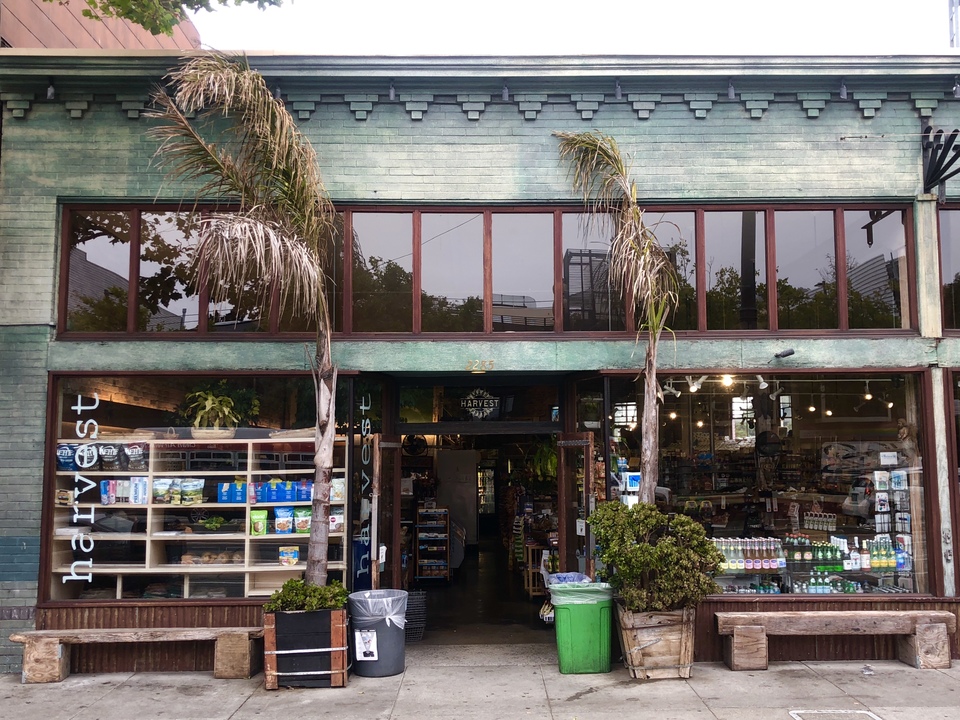 The number of vacant Castro storefronts is an indication of how shaky the local retail environment is, he added. "It's become a very expensive city, and small business is not really supported and large businesses are," he said.
"The city needs to have a plan to determine what kind of neighborhoods we're going to have, and what kind of businesses should operate there and help these businesses survive," he said.
Desaulniers said some employees will transfer to the SoMa location, while others have found employment elsewhere. "We're doing okay in South of Market, but Whole Foods is opening a new location a block and half from us."
Right now, it's unclear what will take over the space, but Desaulneirs said the location is in need of upgrades.
"It really hurts because my emotion is attached to it too," he said. "I built that store from scratch."