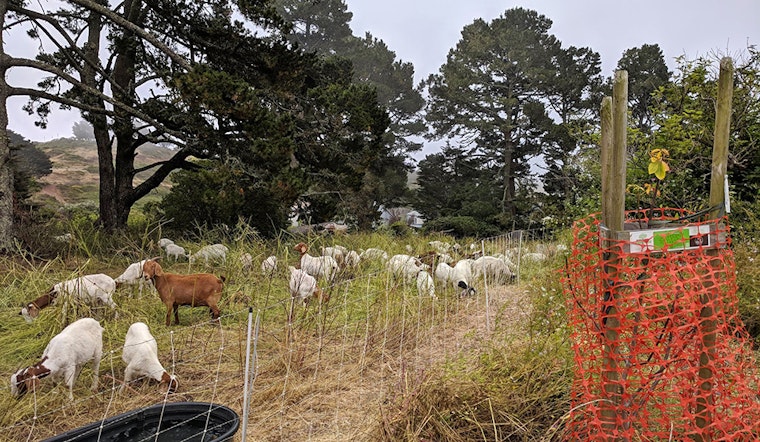 Published on July 17, 2018
A flock of goats recently helped reduce the risk of fire on Twin Peaks.
San Francisco Public Utilities Commission spokesperson Suzanne Gautier said the four-legged helpers are a reliable strategy for fire suppression. 
"We have been using goats in San Francisco for several years," she told Hoodline via email. "They are brought on site at several in-city reservoir properties to help cut the grass."
This year, goats will be grazing near reservoirs located at Stanford Heights, College Hill, Mt. Sutro, Summit, University Mound and the auxiliary water supply reservoir on Twin Peaks.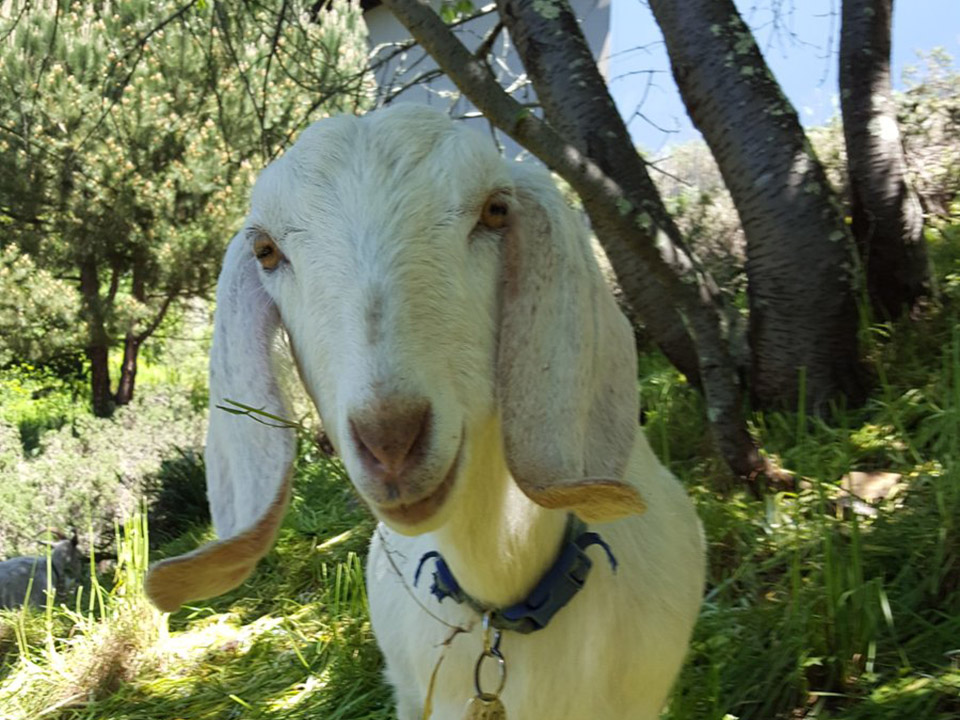 Rapacious eaters, goats have helped city agencies get rid of Christmas trees, promoted fire safety on Mt. Sutro, assisted Public Works with clearing weeds in Twin Peaks for the annual Pink Triangle event and have helped uncover Fort Mason's historic paths to Aquatic Park.
Gautier said some of the reservoir sites are quite steep and the goats do a great job in hard-to-reach hillside spots. "Their teeth make it possible to trim the grass and weeds down to about four inches," she said.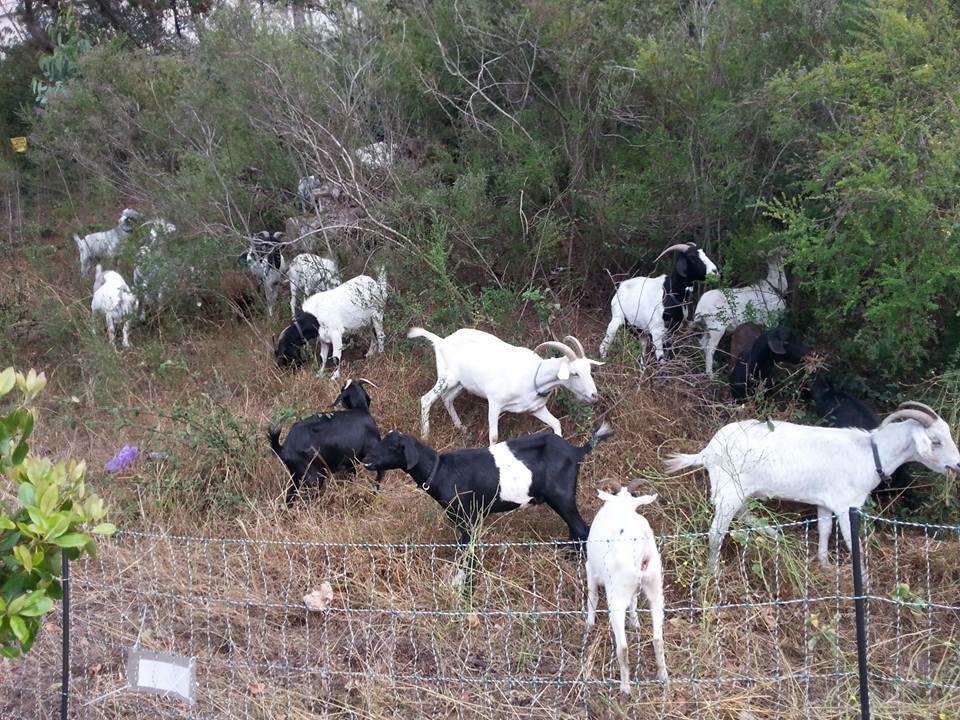 The San Francisco Public Utilities Commission has an annual budget around $4,000 for the goats and contracts the work to California Grazing, a self-described "holistic land management" company.
According to its website, California Grazing provides brush and weed control by employing 800 goats who help restore native grasses and address fire prevention through fuel load reduction.