A Japantown spa that opened in 1968 announced earlier this week that it has closed its communal baths until July 28 for renovations.
In a newsletter sent to clients of Kabuki Springs, spa director Kathy Nelsen said the work will address age-related issues inside the facility.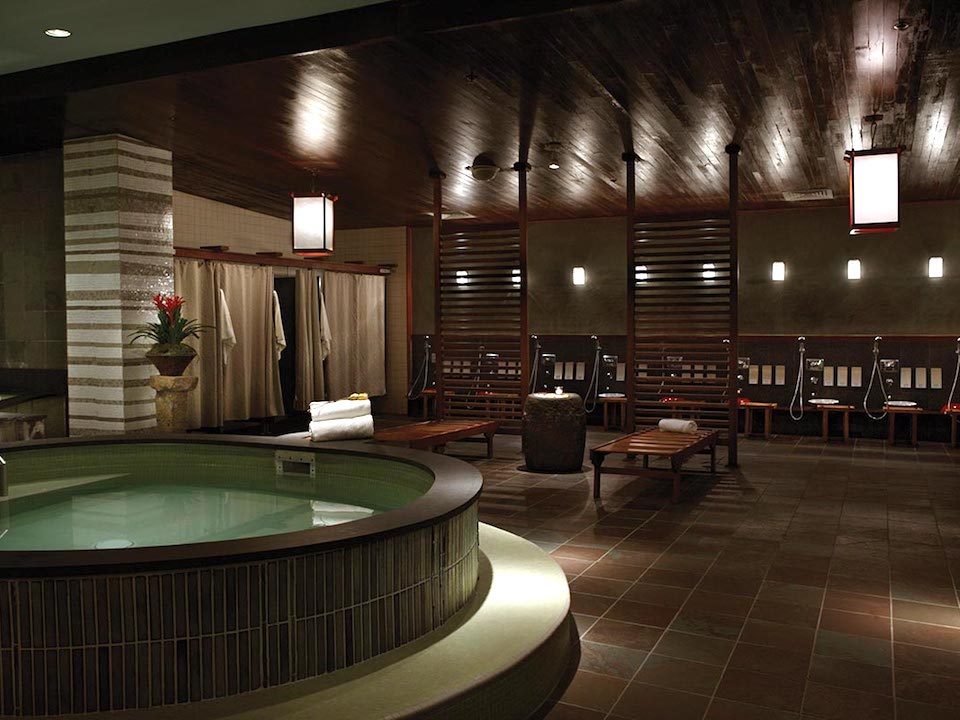 "While we are doing construction on the surface of the pools, we will close the communal baths and offer massage in the evening," she wrote, adding that massage and other services will be offered with a ten percent discount.
Those services will be available until July 22 from 4:30 p.m.–9 p.m. during the week and from 11 a.m.–7 p.m. on Saturday and Sunday before closing all facilities from July 23 to 27 for deep cleaning.
Via email, Nelsen said that one of the most notable changes is that formerly tiled pools will be plastered over.
"Previously, we had beautiful green glass tile in both pools, but now, we are going to have French gray plaster with glass tile at the water line," she said.
While the pools' exterior won't change, workers will take them down to the bones so they can install new waterproof membranes. Behind-the-scenes work also includes installing new pool filters and a pump.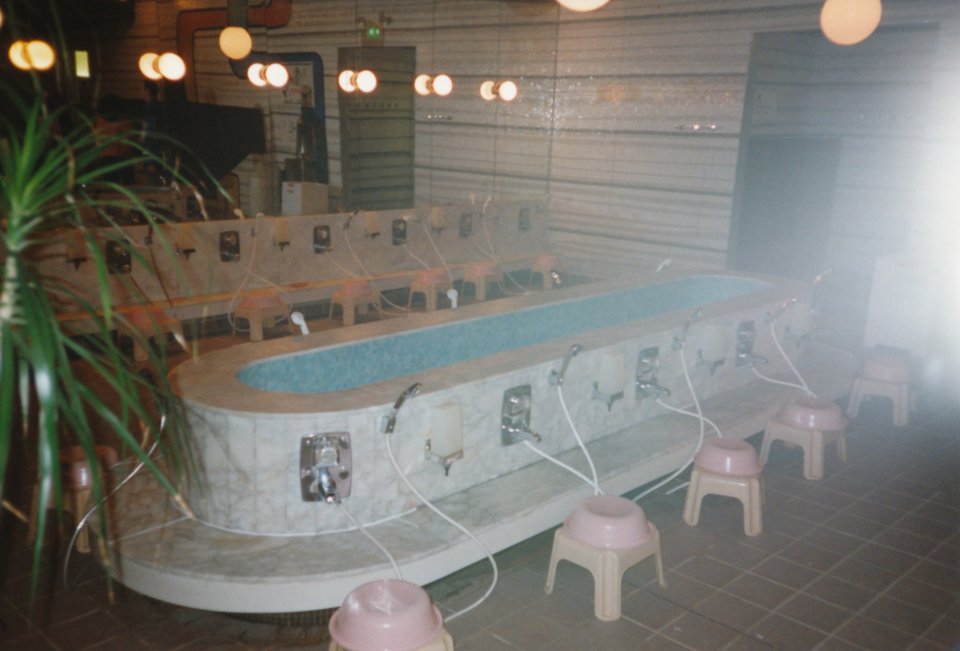 Nelsen, who took over as spa director in 1998, said Kabuki Springs usually closes each year in July for three to five days to do a deep clean. "Prior to that, we are staying open for massage in the evenings, once the jackhammers stop," she said.
As we reported in April, Kabuki Springs was the 129th entity to be recognized as a San Francisco legacy business. The bathhouse located at at Geary Boulevard and Fillmore Street was founded by Japanese-owned National Braemar Corporation and designed by Minoru Yamasaki. 
The bathhouse shares a ground floor with AMC Kabuki Theater, which has entrances on Post Street. Where the spa's break rooms are located today, a sushi bar once connected the theater to the men's baths. According to Nelsen, the theater chain purchased the bathhouse in the 1970s.
"It had the same carpeting in the hallway. There was a fish tank in there and it was very barebones, service-wise. They had just a Coca-Cola machine and a pay phone in the bath," she said.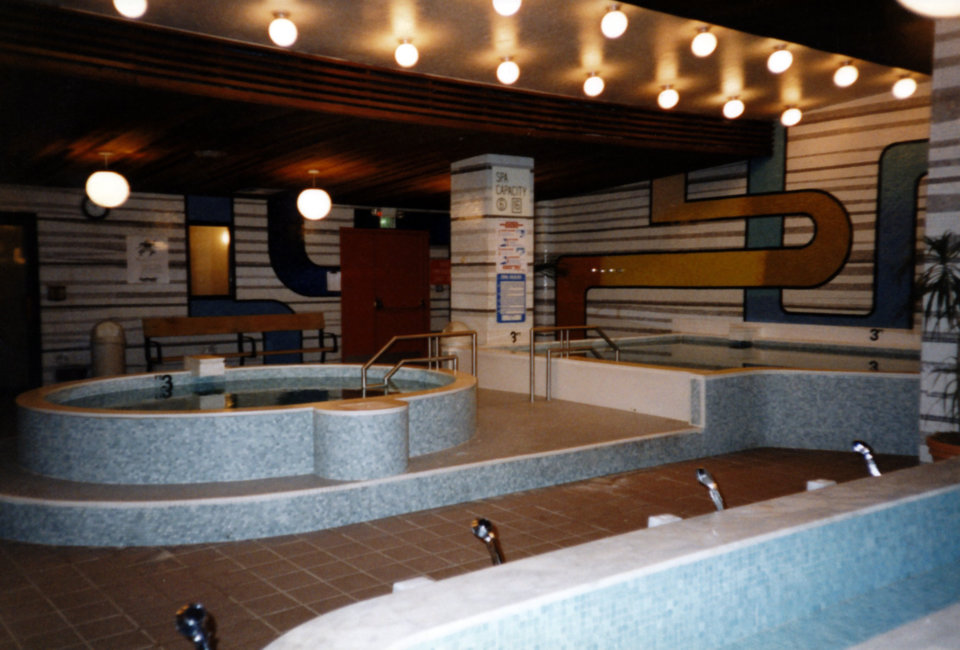 Today, Kabuki Springs offers considerably more amenities; besides its  communal bath and therapeutic body treatments, the spa offers a hot pool, cold plunge facilities, a dry sauna and a steam room. 
At the end of this month, spa staff will come together for a team bonding event in which "we make more noise in the space than it ever hears in the other 360 days," Nelsen said.
The facility is scheduled to reopen on July 28. "We should be open for business as usual with a sparkly clean facility for August."