The Oakland Zoo's new California wildlife exhibit officially opened to the public yesterday, giving visitors a chance to see up close the state's native wildlife, both past and present.
The California Trail exhibit more than doubles the zoo's current size, from 45 to 100 acres, said officials. Animals on display include bears, buffalo, jaguars, mountain lions and wolves.
Oakland Mayor Libby Schaaf attended a ribbon-cutting ceremony at the zoo that officially opened the expansion.
"Celebrate that this is not just an amazing project, an amazing gift for our current generation and our future generations, but a bold expression of Oakland values," Schaaf said.
It's intended not just as a way for visitors to see animals and learn about them, but a way to preserve species that have become scarce or absent in contemporary California.
That includes hosting jaguars and grizzly bears, which aren't in California at all anymore, as well as the rare American buffalo and California condors. As of 2010, there were only 104 adult condors left in the wild, but that number has been increasing with preservation efforts.
It's taken three years to get the exhibit ready for opening. It's set apart from the main zoo and accessible by a 4-minute gondola ride.
In recent weeks, zoo officials have been busy bringing the animals in. Fourteen buffalo arrived from Montana in April, and then gave birth to 10 calves, resulting in a herd of two dozen.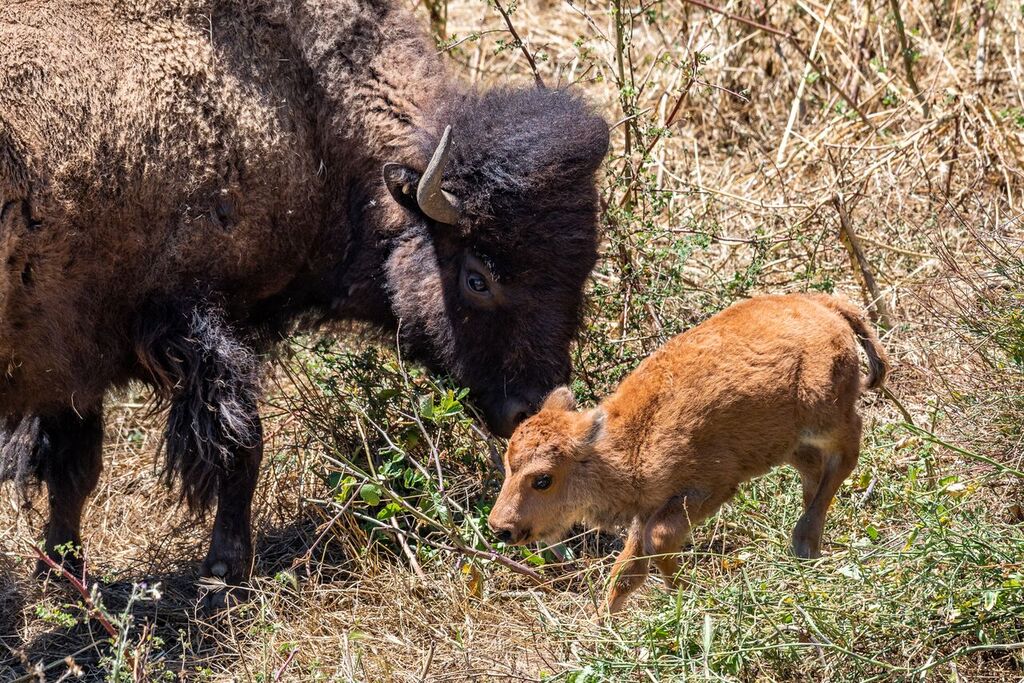 On May 10, two California condors arrived from the San Diego Zoo and the Oregon Zoo.
Some grizzly and brown bear cubs were brought to Oakland from Anchorage, Alaska. Because their mothers were deemed a public threat and killed, they might have euthanized had they not been sent to the Oakland Zoo on May 25.
In late June, the zoo was still bringing in two jaguars from the Los Angeles Zoo and four bald eagles from Wisconsin.
The zoo is open from 10 a.m. to 5 p.m. daily, and the gondola ride is included in admission. The California Trail area also features a special overnight camping area that must be booked separately.