In this hyperlocal edition, a new ramen joint takes over a former Mayan restaurant, a decades-old eatery makes headway at its new Wharf location, a Roman-style pizzeria appears closer to opening, and a new pub softly opens. 
Miki Ramen (620 Broadway)
Earlier this week, we reported that Mayan eatery Panuchos closed its doors, confirmed by a note posted to the restaurant's Facebook page.
"After almost two years in business, we regret to inform you that we have made the difficult decision to close our doors," the message reads. "We appreciate your patronage and support of our little endeavor on Broadway." 
Now, less than a week later, Hoodline tipster Eric T. spotted a new awning and signage at the former location for a Japanese restaurant to be called Miki Ramen. 
There's not much information to go on; a public records search revealed no Department of Building Inspection permits filed for the address, nor any ABC applications.
We'll keep an eye on the space for further developments.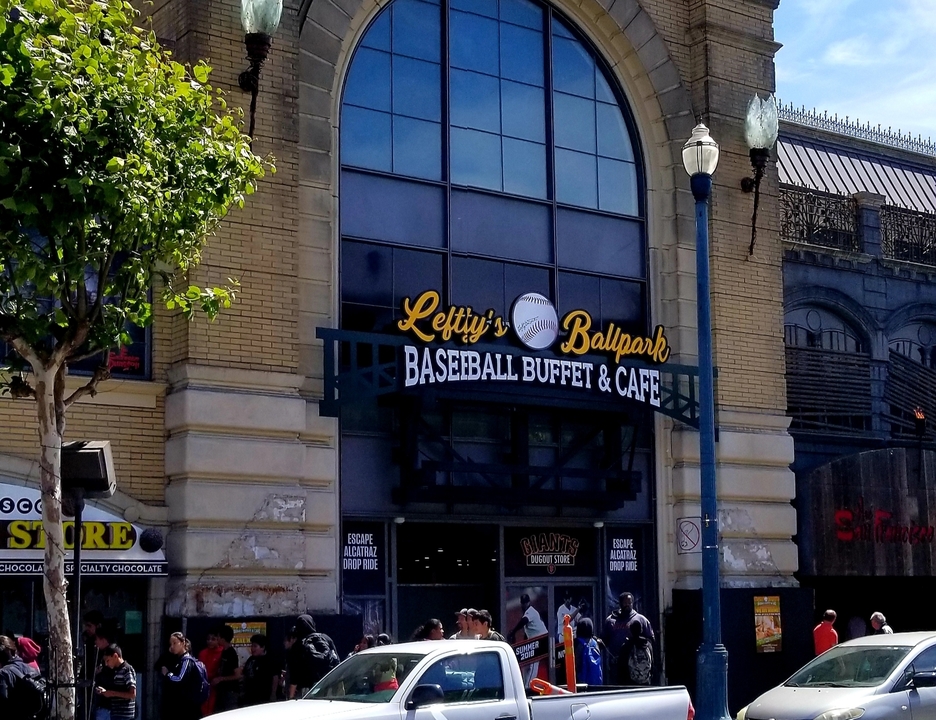 Lefty O'Doul's Ballpark Buffet (145 Jefferson St.)
Veteran Hoodline tipster Al M. reports that things are moving along at the new location for Lefty O'Doul's rebirth in Fisherman's Wharf. Earlier this week, Al spotted new signage installed at the location that was once home to the Rainforest Cafe, which closed last year after nearly 17 years in the space. 
There's still no official word as to when Lefty's will open up, but as always, Al plans to report back with updates as warranted.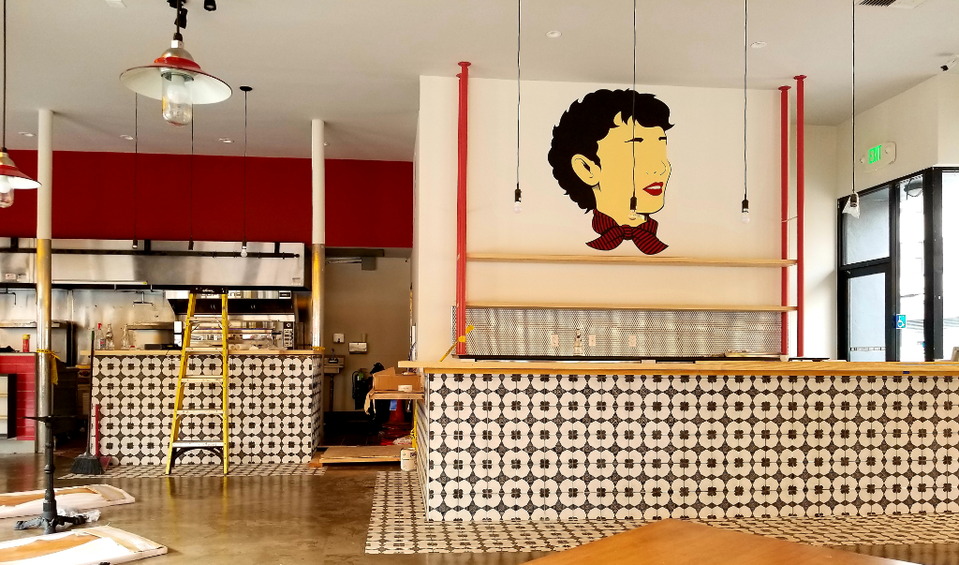 Barbara Pinseria and Cocktail Bar (431 Columbus Ave.)
Informant Al reports that interior renovations at the new Barbara Pinseria and Cocktail Bar are nearly 75 percent complete in the former Panta Rei restaurant space. 
"A large mural and oven is the main centerpiece for Barbara," said Al, who added that workers have installed "a cast iron spiral staircase leading to the upstairs for a bird's-eye view of the surrounding area while you dine in."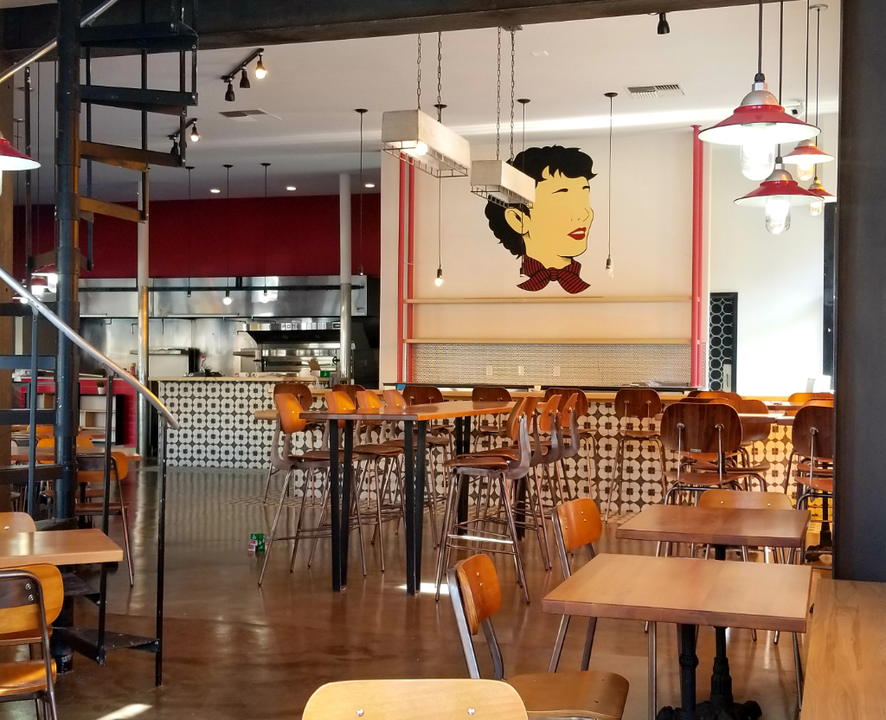 The project comes from partners Francesco Covucci and Peter Fazio of nearby Il Casaro, according to a report from Eater earlier this year. 
Barbara reportedly will serve Roman-style pizza also known as pinsa, with one portion of the space dedicated to a restaurant and bar, and another, Barbara Express, which will feature pizza al taglio, or "by the cut." 
While the restaurant was aiming for a spring debut, it appears that it will be opening later this summer. According the restaurant's website, the business is hiring staff.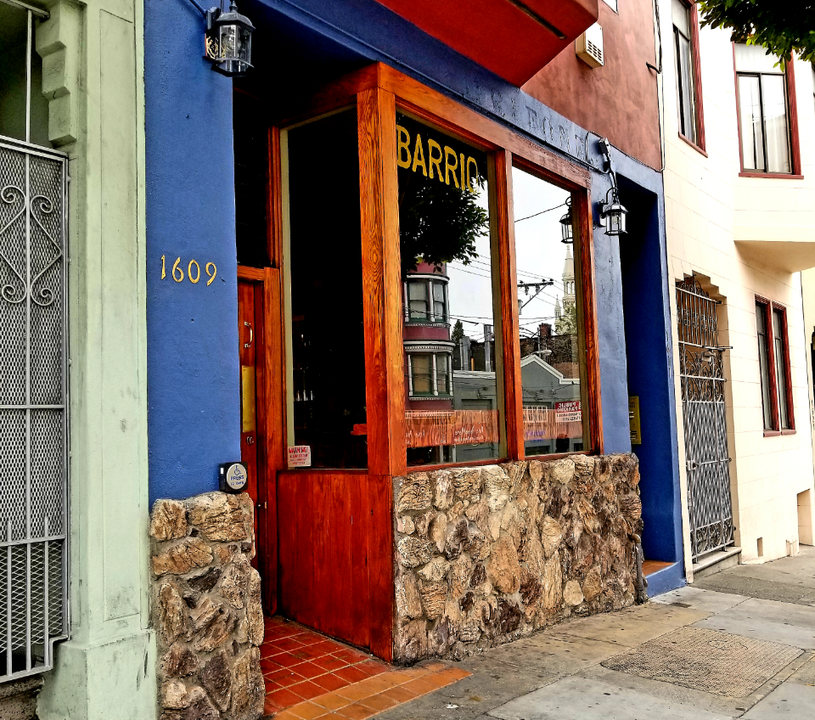 Barrio (1609 Powell St.)
Lastly, Al stopped by Barrio, located in the former The Boardroom space and learned that the new spot is "reported to open soon." 
It also appears that the pub is experimenting a bit while in soft-opening mode, he said. Changes to the interior have been made as well, however, the old bar counter "has stayed put," said Al. 
Thanks very much to Eric T. and Al M. for the tips!
Have you come across a new (or closing) restaurant? Text your tip and a photo to 415-200-3233, or email [email protected] If we use your info in a story, we'll give you credit.