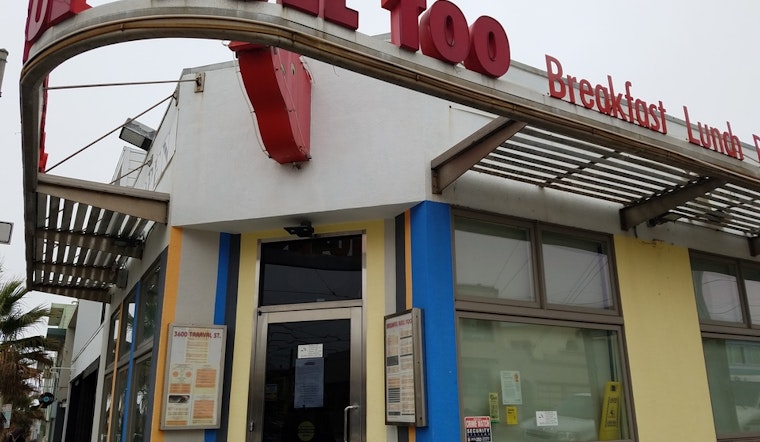 Published on July 05, 2018
A Parkside eatery closed last weekend after three decades of service, but a new restaurant is already poised to take over the space.
"Thank you for your support and loyalty over the past 27 years," reads a message posted in the window of The Bashful Bull Too (3600 Taraval St. between 46th and 47th avenues).
"The Bashful Bull Too has decided to close permanently as of Saturday, June 30. We are sorry for any inconvenience this has caused you."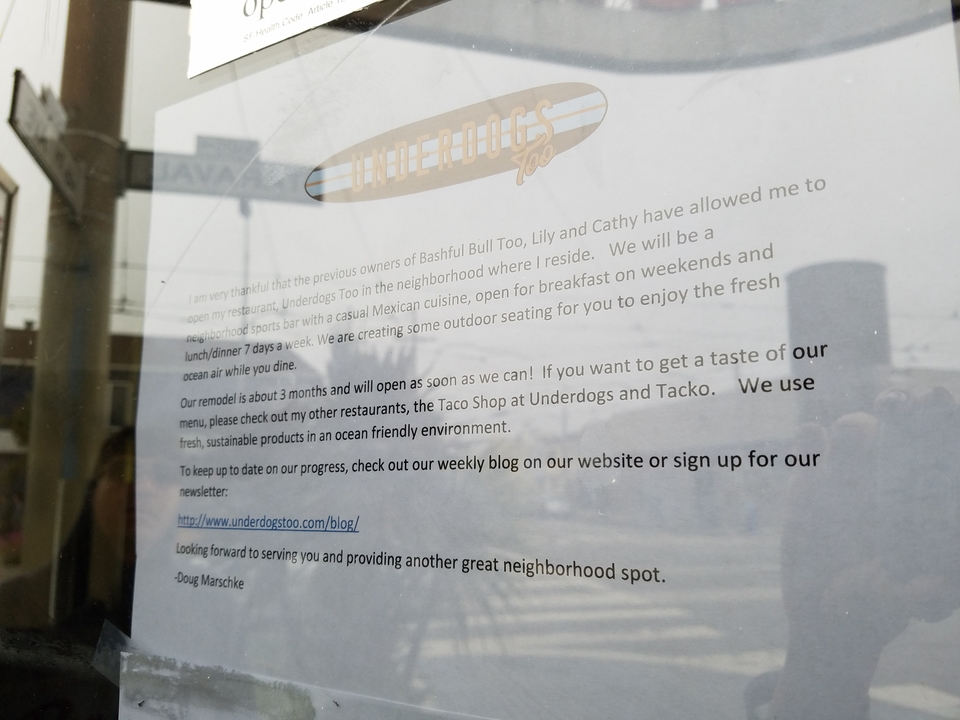 A companion message left in the window by restaurateur Doug Marschke (Tacko, Taco Shop at Underdogs) indicates that a new eatery, Underdogs Too, will move into the location. According to a tipster, the cafe's owners announced the closure several weeks ago.
"I'm very thankful to the previous owners of Bashful Bull Too, Lily and Cathy, have allowed me to open my restaurant Underdogs Too in the neighborhood where I reside," reads Marchke's message.
After a three-month-long remodel, the new spot will be a "neighborhood sports bar with casual Mexican cuisine, open for breakfast on weekends, and lunch and dinner" daily, he wrote.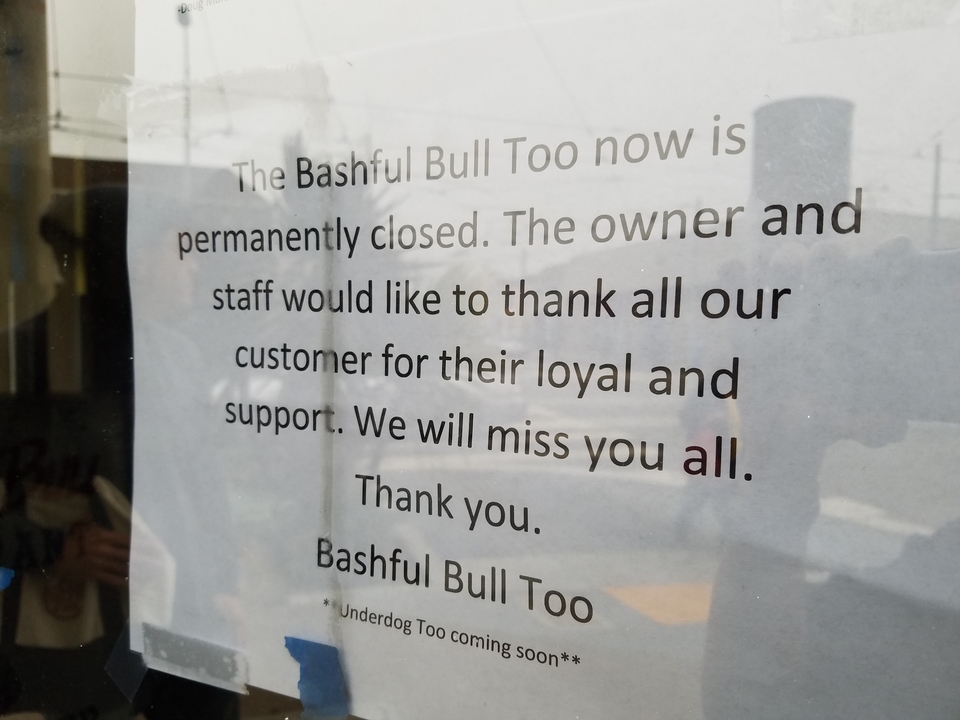 Customers of Bashful Bull Too shared memories of the traditional American-style diner on its Yelp page.
"For me, the place was more than just a greasy diner, it felt like a second home, a place I could go to (that's not hip bar, or a pretentious coffee shop) to get out of my dreary apartment for a bit and see my modest neighbors of the Sunset, just like me," wrote Uleg A.
"This place will be missed," added Matt C.
The original Bashful Bull location at 1222 Noriega St. closed in 2013 after nearly 40 years; the space is now occupied by coffee and tea spot, Home.
We've reached out to Marschke to learn more about the remodel and possible food offerings, but have not received a response.
Thanks to Charlotte F. for the tip!
Have you come across a new (or closing) restaurant? Text your tip and a photo to 415-200-3233, or email [email protected]. If we use your info in a story, we'll give you credit.