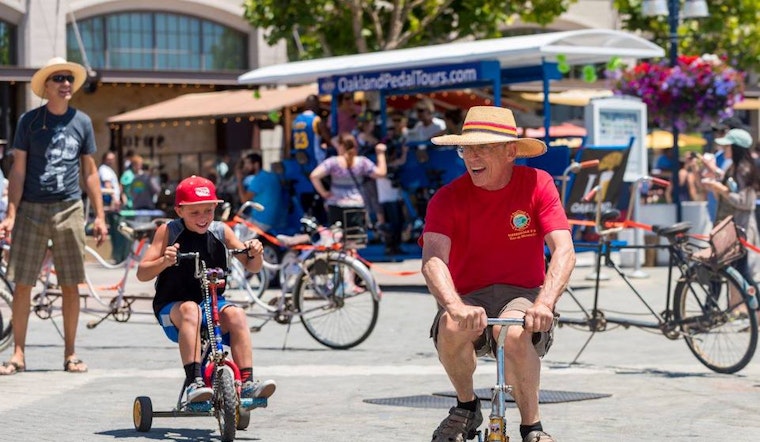 Published on July 25, 2018
Pedalfest, an annual celebration of Oakland's bicycle culture, returns to Jack London Square this Saturday, July 28.
Launched in 2011, the free festival brings bike-related demonstrations, performances, vendors, food, music, and races to the waterfront.
"It's an opportunity for the whole bike community throughout the whole East Bay to come together to see what's great about biking," said Ginger Jui, executive director of Bike East Bay, which is sponsoring the event.
This year, support also comes from Bay Area Bicycle Law, John Muir Health/UCSF Health, and Drake's Brewing Company.
Highlights include booths from local bike shop vendors, displays from high-end dealers, and opportunities to test-ride both standard and more specialized bikes; Trek will offer attendees a chance to operate powered vehicles on a test track.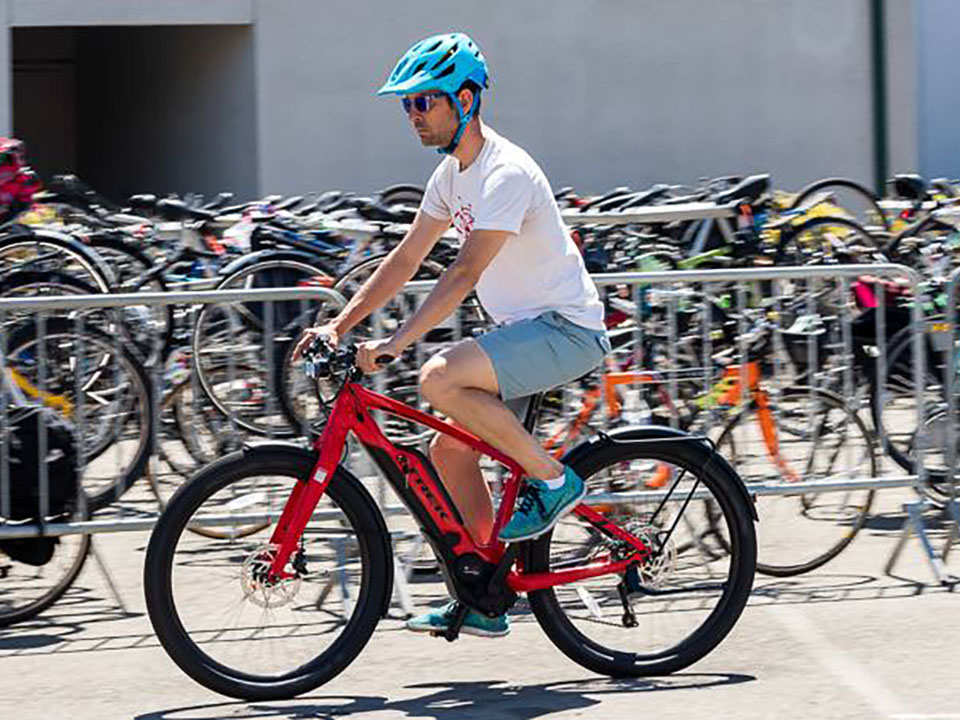 Other noteworthy events include bicycle and unicycle stunt exhibitions, updates on East Bay bike infrastructure projects and legislation, and a theft prevention booth where attendees can register bicycles with Oakland Police Department for free.
This will be the third year for Pedalfest's amphibious bike race in which contestants maneuver mobile, human-powered sculptures. The land portion begins at 9 a.m. at Jack London Square, with the water portion starting at 12:30 p.m. when bikes enter the estuary.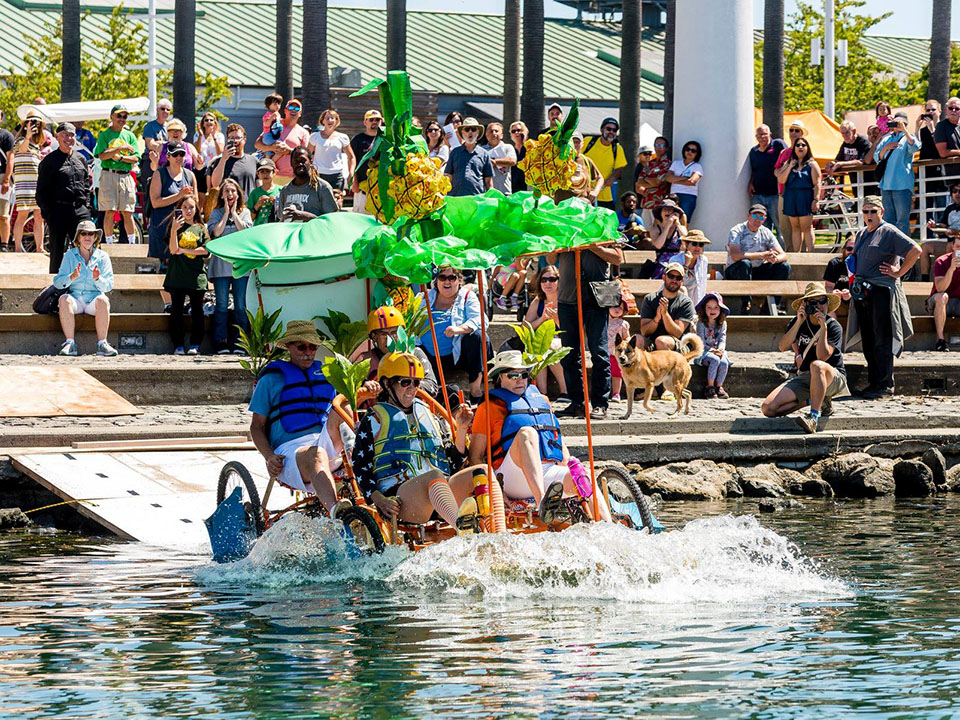 Because 20,000 attended last year, organizers have added bike valet parking that allows visitors to drop off and pick up rides without finding a rack or street sign that fits their lock.
As a special promotion, the first 1,000 people to RSVP via the website will receive a free double scoop of Ben & Jerry's ice cream in a chocolate-dipped waffle cone.
Although the event is entirely free, Jui had a recommendation for people looking to give something back.
"I really love our pedal-powered stage," she said, referring to a spot where attendees can mount stationary bicycles connected to generators that power microphones, amplifiers, and speakers for the performance stage.
"Your energy becomes everybody's energy," said Jui.