Here's the latest on San Francisco's food and drink scene. In this edition, a six-month-old Nepalese restaurant calls it quits, a Lower Haight Thai spot rebrands, and a Tenderloin bar expands its live music offerings. 
Closed
South Park
Chullo Nepali Indian Cuisine (474 3rd St.)
Veteran Hoodline tipster Al M. reports that Chullo Nepali Indian Cuisine (at James Lick Freeway and Stillman Street) has closed its doors. "The windows are all covered, and a painted sign advertising buffet service has been scraped off," he said. 
It's not clear why the restaurant, which had only been in business since January, called it quits so soon. (The location was previously occupied by Ruchis, which featured South Indian fare.) There's no indication on the eatery's Facebook or Yelp page regarding its closure. 
It appears that Chullo's building is also up for sale, and while our tipster heard that a new restaurant might already be in the works for the space, we haven't been able to locate any records for new activity connected to the address. 
Opening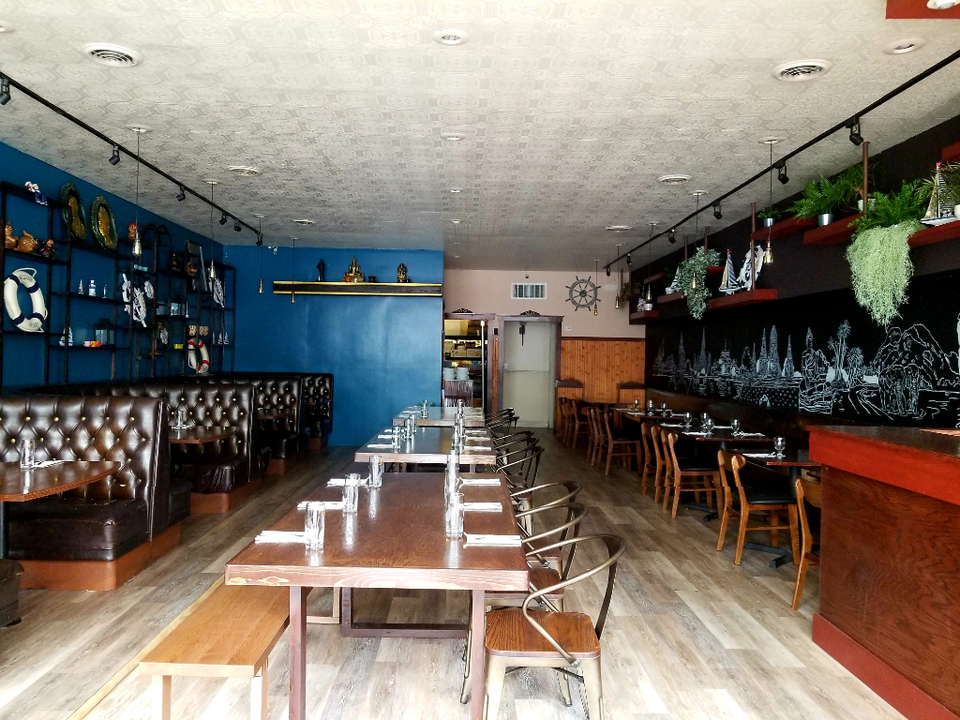 Lower Haight
Mangrove Thai Kitchen (312 Divisadero St.)
Hoodline tipster Seth G. wrote in to let us know that longtime Divisadero Thai spot Sa Beang Thai rebranded as Mangrove Kitchen over the weekend, complete with a sleek new look. 
It appears from Yelp reviews that the newcomer is already open. Thai food is still the focus, but there are some new offerings like ramen lunch specials for $14.50, plus an additional $3.50 to make it a combo with an appetizer and a drink. 
Our informant Al M. stopped by today to check out the space and confirmed the move. "The Sa Beang Thai sign has been taken down, with an interior makeover underway," he said. "Gone are the mirror and wood trimmings, replaced with a maritime and sea life drawing [on one of the walls]." Also spotted: a permit application to install a roll-up gate. 
It's not clear why the restaurant changed its name and look; a search of public records revealed no new ABC or planning applications on file that might suggest a change in ownership. Sa Beang had struggled with its health ratings in the past, scoring a 65 in 2015, but Department of Health records indicate that things had improved, with a score of 88 last month. 
Update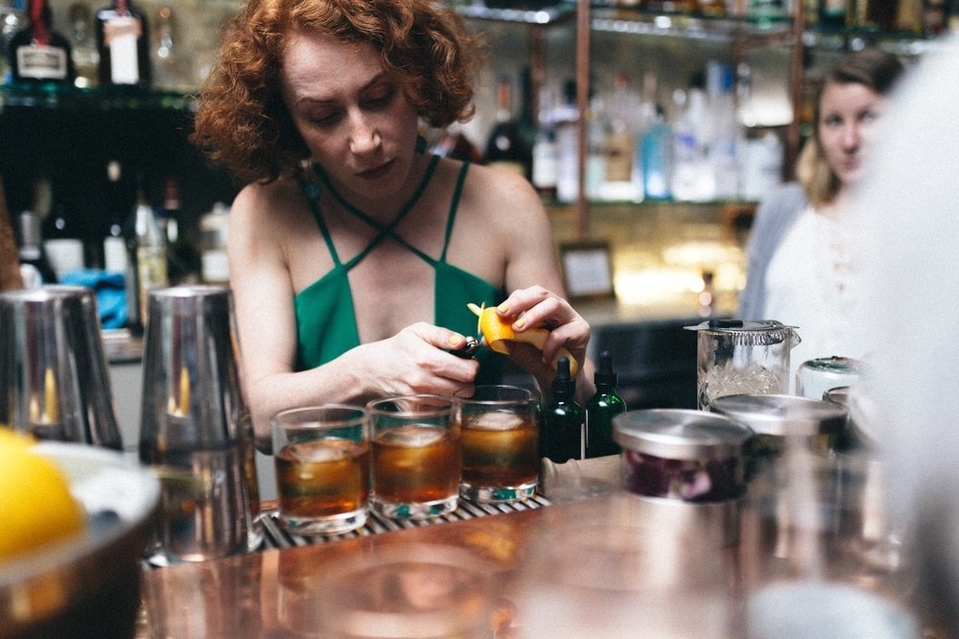 Tenderloin
Rum & Sugar (823 Geary St.)
Rum-centric bar and lounge Rum & Sugar opened in December 2016 in the Tenderloin's former Castle Club space. According to the new owners, the address has been a bar for more than 70 years. 
Now, the bar is expanding its offering of live jazz music, which co-owner Olga Zhuravskaya says will now be offered three times a week. When the bar first debuted, live jazz joined the mix on Fridays and Saturdays, but Zhuravskaya says it's expanding to Thursdays as well, due to popular demand.
"This city lives and breathes jazz," she told us. "With so many talented musicians and artists among our close friends, the idea to host jazz nights and music events just came naturally."
The Thursday-night jazz showcases debut August 9 with San Francisco's Silver Bell Jazz Band.  As for the libations, you can check out the full menu of offerings here.
---
Thanks to Seth G. and Al M. for their tips! If you've seen something new in the neighborhood, text tips and photos to (415) 200-3233, or email [email protected] If we use your info in a story, we'll give you credit.