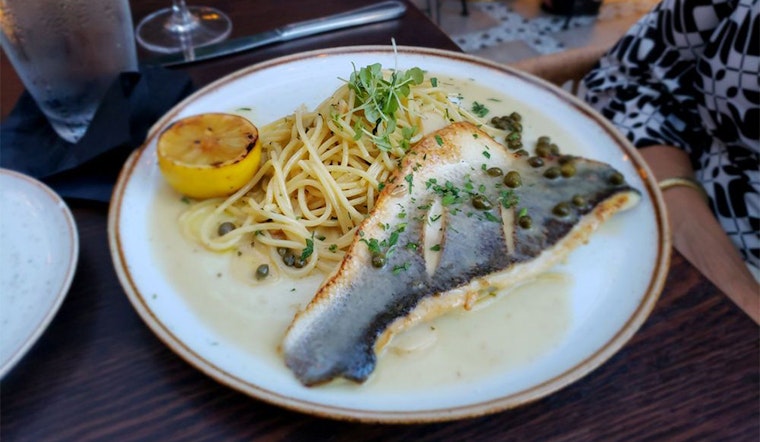 Published on August 29, 2018
Interested in exploring the newest restaurant and retail additions to Miami? From a spot for home decor to a women's clothing store, read on for the newest spots to land in the city.
Mrs. Mandolin
4218 N.E. Second Ave., Design District
Mrs. Mandolin is many things: It is a cafe, a market, a shop with home decor and other housewares and a place to collaborate over projects with like-minded people. 
The cafe offers coffee and in-house baked goods inspired by the Mediterranean. It's a spin-off venture from Mandolin Aegean Bistro, which is down the street.
Look for enamelware, glassware, throw pillows, serving platters, candles, Turkish towels, wrap skirts, handbags and more. 
Mrs. Mandolin currently has just one review on Yelp. 
Yelper Lauren G., who reviewed it on Aug. 8, wrote, "Cute little concept down the street from Mandolin, the Greek restaurant. I was asked a couple of times if I needed help, which was nice. You'll find home goods and decor, jewelry, accessories and little gifts."
Mrs. Mandolin is open from noon–8 p.m. on Tuesday-Saturday and noon–6 p.m. on Sunday. (It's closed on Monday.)
Vista
5020 N.E. Second Ave., Upper Buena Vista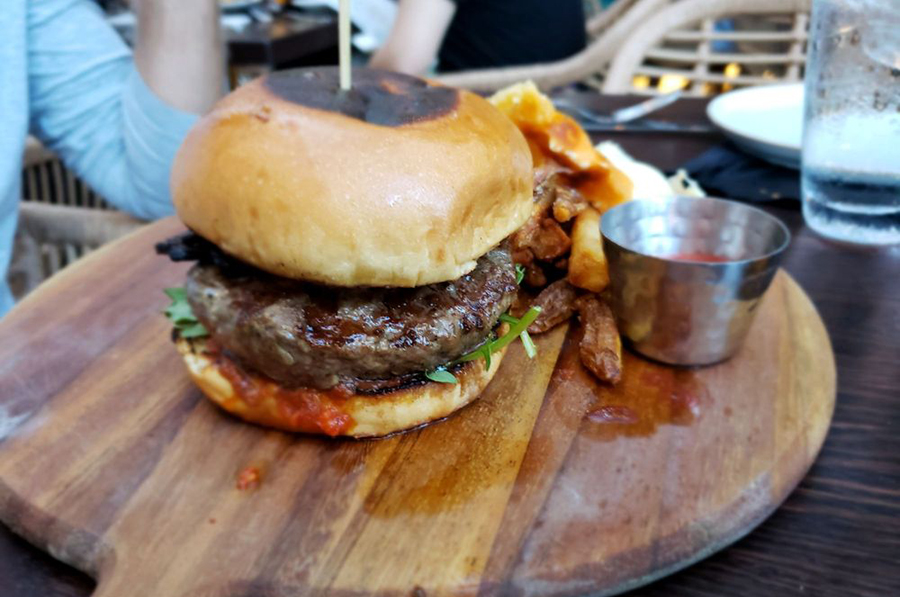 Vista is a cocktail bar and Italian spot that comes from the team behind Fratelli Milano downtown. 
It offers all-day fare like the Vista Burger with portobello, arugula, sun-dried tomato spread and mozzarella; avocado toast with pickled onions; and lobster with summer squash drizzled in cherry in tomato sauce.
Thirsty? Vista offers a number of libations, such as beer, wine and signature cocktails like the gin-based Amalfi Coast or the rum-infused Manigordo with lime, pineapple and chamomile. The rooftop space opens this fall. 
Yelpers are excited about Vista, which currently holds five stars out of 10 reviews on the site.
Mo g. wrote, "I cannot remember when the last time a restaurant wowed us from start to finish. The calamari was perfect, wife said the snapper was the best she has had and we go out a lot. I had the wagu sirloin bavette based on the recommendation from our waiter — OMG so good — and I am a steak snob. The service was top notch."
Stop by to welcome the new business to the neighborhood. Vista is open from 11 a.m.–11 p.m on Monday-Thursday, 11 a.m.–midnight on Friday and Saturday, and 10 a.m–10 p.m. on Sunday.
GRWM
50 N.E. 62nd St., Little Haiti
GRWM is a women's clothing shop that has a makeup artist on hand to help complete the look. This boutique features a selection of women's shoes, including black rose slides, nude mules, ankle strap heels and stretched knit sock boots.
The shop also offers an assortment of denim jackets, jogger sets, palazzo pants, high-waisted cage shorts, dresses and undergarments in sizes XS to XXXL. For makeup services, be sure to make a reservation. 
It's still early days for the shop, which has just one review on Yelp thus far.
Yelper Gia P., who reviewed GRWM on July 7, wrote, "Amazing selection of what's current and trending with an unexpected twist. Hair, nails and makeup — everything a girl on the go needs for a date, event or night on the town!"
GRWM is open from noon–7 p.m. on Monday, Tuesday, Thursday, Friday and Saturday and 2–7 p.m. on Sunday. (It's closed on Wednesday.)