By
Hoodline
- Published on August 17, 2018.
Interested in checking out the freshest new spots to debut in the Loop? From skincare services to fusion eats, read on to see the newest hotspots to open for business in this Chicago neighborhood.  
Glow By Nina
8 S. Michigan Ave., Suite 200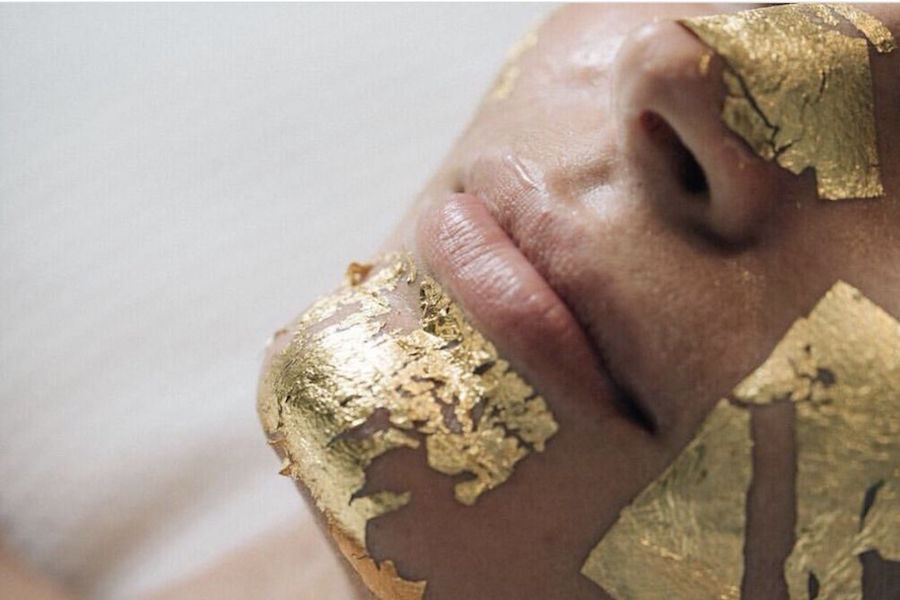 Glow By Nina is a waxing spot owned and operated by Nina Popova, a licensed esthetician with more than 10 years of experience in the beauty industry. 
Services include Brazilians, full body and eyebrow waxing, along with facials combining the latest non-invasive technology, holistic integrated methods and professional skincare products. 
Yelp users are excited about Glow By Nina, which currently holds five stars out of nine reviews on the site.
Yelper Katie R., who reviewed Glow By Nina on August 8, wrote, "Every time I see Nina for a wax, she's efficient, quick, and they are pretty much pain free! Beyond that, she is an incredibly sweet person and always extremely professional."
"I went for a bikini wax with Nina after reading all the excellent Yelp reviews and it didn't disappoint!" shared Yelper Alethia T. "I don't wax often and Nina was able to make me feel comfortable. She is caring, professional and a perfectionist!"
Glow By Nina is open from 11 a.m.–8 p.m. on Tuesday and Wednesday, 11 a.m.–7 p.m. on Thursday and Friday, and 10 a.m.–4 p.m. on Saturday. (It's closed on Monday and Sunday.)
Beatrix Market Depaul Loop
23 E. Jackson Blvd.
Beatrix Market Depaul Loop is a new breakfast and lunch spot offering a convenient way to pick up a meal on the go. Sandwiches, salads, pastries and an assortment of hot dishes are on hand for grabbing on the run or indulging in-house. 
A coffee bar is on offer as well, along with private dining areas, lounges and a full-service bar with beer, wine and other libations. 
Beatrix Market Depaul Loop's current rating of five stars out of 17 reviews on Yelp indicates positive attention from users.
Yelper Erik Y., who reviewed Beatrix Market Depaul Loop on May 5, wrote, "The regular Beatrix restaurants are some of my favorite breakfast spots in the city. It shouldn't come as a surprise that the market version hits the spot too! ... The selection of prepared foods and the cold salad bar are superb."
"My husband and I went on Saturday morning for breakfast and our experience was amazing!" added Yelper Marilia P. "All the staff members are smiley and very friendly. The atmosphere is great, and the decoration is adorable!"
Beatrix Market Depaul Loop is open from 7 a.m.–7 p.m. on weekdays. (It's closed on weekends.)
Nilly Cafe
60 E. Adams St.
Nilly Cafe is a breakfast, lunch and brunch restaurant, offering fresh coffee, tea and more downtown. Situated in GePaDe Cafe's former spot, the eatery serves up an assortment of pastries, snacks and breakfast options like parfaits and crepes. 
Come try offerings such as the corned beef panini; smoked salmon salad; Margherita pizza; or croissant sandwich with ham, cheese and egg. (You can check out the breakfast menu here.)
Nilly Cafe's current rating of four stars out of 30 reviews on Yelp indicates positive attention from users.
Yelper Valeria V., who reviewed Nilly Cafe on Aug. 15, wrote, "This place was already my favorite breakfast place in the Loop area when it was GePade Caffe. Now, I like it even more! They have more food options, good service and the prices are still very affordable."
And Yelper Elizabeth K. added, "Definitely a solid lunch in downtown Chicago. Not sure it warrants five stars because my sandwich was a bit greasy, but it was delicious."
Nilly Cafe is open from 7 a.m.–4:30 p.m. on weekdays and 8 a.m.–3 p.m. on Saturday. (It's closed on Sunday.)
Minigrow
28 S. Wabash Ave.
Minigrow is a spot to score noodles and more that is part of the growing regional chain Honeygrow, which has multiple outposts across the northeastern United States.
With additional Minigrow locations situated in Boston and Manhattan, the fast-casual eatery offers build-your-own noodle and salad bowls complete with an assortment of customizable protein and veggie varieties.
Minigrow's current Yelp rating of 4.5 stars out of 70 reviews indicates positive attention from users.
Yelper Dan N., who reviewed Minigrow on July 18, wrote, "Great healthy options. Bowls are based on zucchini noodles, wheat noodles, grains or salad. Chipotle-like assembly of your desired ingredients. Fast, friendly service."
"The spinach noodles with chicken, basil pesto and unlimited vegetables were tasty and healthy," shared Yelper Montez L. "Loved it and would definitely go again."
minigrow is open from 10:30 a.m.–8 p.m. daily.
Poke Burrito
423 S. Dearborn St.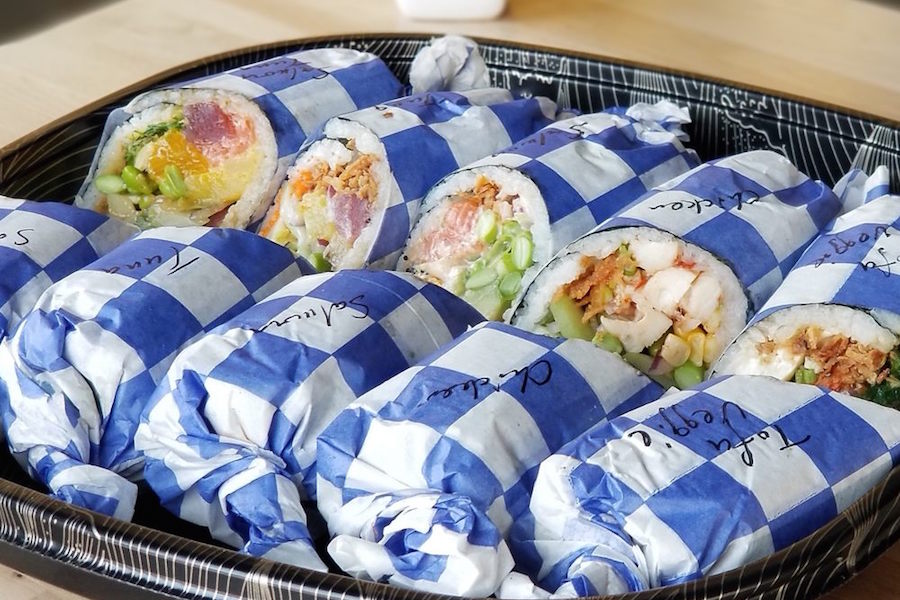 Poke Burrito is a fusion spot — with an additional outpost in Chicago's North Center — serving up a combination of Hawaiian, Mexican and Japanese cuisine, complete with grade-A fish and other high-quality ingredients. 
Like other poke spots, the menu centers around a build-your-own meal concept, with both poke burritos and bowls to choose from. Create your own masterpiece, or choose from one of five existing house specialties, such as the Hawaiian classic consisting of fresh tuna, pineapple, avocado, masago, shoyu honey wasabi poke sauce and more. (You can view the menu on Yelp here.)
Poke Burrito currently holds 4.5-stars out of 31 reviews on Yelp, indicating good reviews.
Yelper Fernando C., who reviewed Poke Burrito on July 7, wrote, "For the price, flavor, having the option to choose three different types of proteins (and veggie options) and several toppings to add (pineapple is key) — this place is fiiiyyyuuuur (fire – slang for extremely enjoyable)."
And Yelper Kevin K. said, "I think Poke Burrito is a pretty good place to get a chill, healthy meal for a reasonably low price. Their menu is a bit short, but each bowl and burrito is loaded with different flavors!"
Poke Burrito is open from 11 a.m.–9 p.m. on Saturday–Thursday and 11 a.m.–9:30 p.m. on Friday.