The Oakland Tool Lending Library has grown too big for its basement. 
Established in 2000, the tool library is open to all Oakland residents, and has become a popular resource for the city's DIY enthusiasts. It currently operates beneath the Oakland Public Library's Temescal branch (5205 Telegraph Ave.)
But its 5,000-tool collection has already spilled over into a rented shipping container outside the library, and it recently had to give up an off-site storage location as well. 
Now, the Friends of the Oakland Tool Lending Library (FOTLL), a volunteer group devoted to assisting the tool library, has devised a plan to provide more space and an improved experience, beginning with a makeover for its exterior shipping container storage. 
Dubbing its plan "Operation Toolbox," FOTLL is looking to replacing the rented shipping container by purchasing two new shipping containers and fusing them together, adding windows, doors and a roof for better ventilation and easier public access. 
Currently, the outdoor shipping container is used to store bigger tools, especially those for yard work. Each day, the staff hauls tools in and out of the container each day so patrons can access them. 
But the shipping container has no lights or ventilation, and because it's rented, the library can't add any storage solutions like shelves, making it unsafe for the general public to enter.
"It's so claustrophobic in there," said Tucker Bowen, a FOTLL volunteer. "It would be nice to have a little more elbow room."
The basement space is also overflowing, said librarian Rachel Sher, who noted that even her office is packed with tools right now. The tool library had been using an off-site storage space in West Oakland, but had to vacate it to make room to store the library's new mobile library vehicle.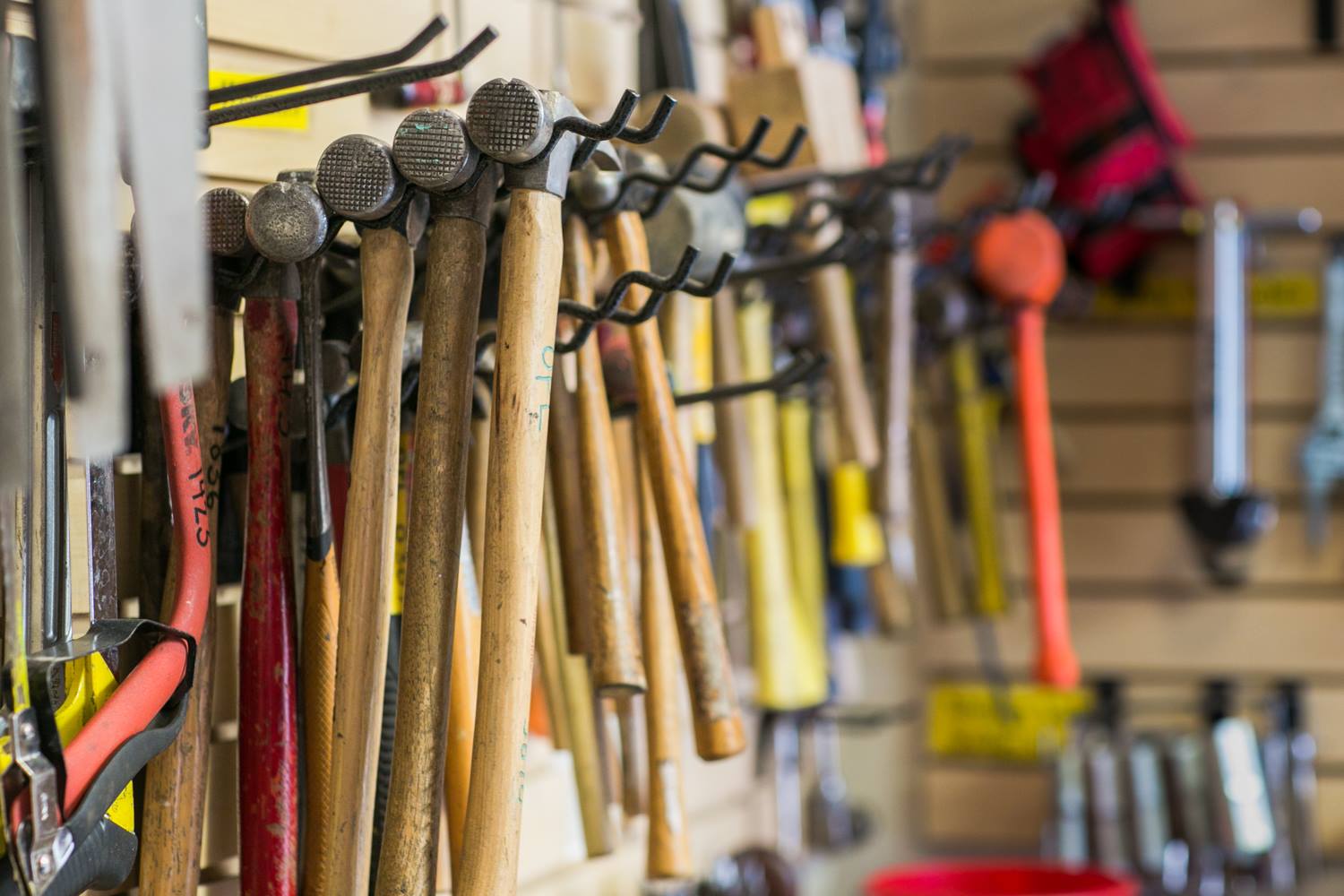 The idea for Operation Toolbox came from the MacArthur Annex, a building constructed with shipping containers for office and retail space at 40th Street and Martin Luther King Jr. Way.
Interested in building a similar space outside the library, FOTLL reached out to the architect of that project, Baran Studio. The company agreed to draft plans and provide renderings for free.
The proposed design would include roll-up doors for security and an outdoor space with an awning for workshops and demonstrations.
Now, it's just a matter of getting the money to buy the containers and put the plan into action. Bowen estimates the project would cost between $75,000 and $80,000, though he said Baran Studio's generosity gave the FOTLL a head start.
"That's a huge cost-saving thing right there," he said. "Just drafting up plans is really expensive."
Sher said she's excited about the project, and hopes it comes together.
"I think it's something that would really help with the efficiency of the tool library," she said. "People could just help themselves; they wouldn't have to wait for staff to retrieve the tools for them."