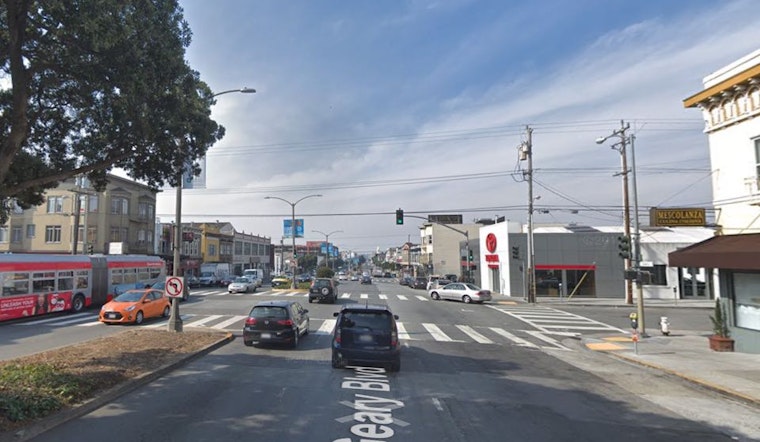 Published on August 08, 2018
Investigators from the SFPD's Traffic Collision Investigations Unit (TCIU) are seeking the public's assistance in locating the suspect and vehicle involved in the hit-and-run that sent one pedestrian to the hospital with life-threatening injuries Saturday, August 4.
The SFPD reports that at about 1:23 a.m., officers responded to the collision at Geary Boulevard and Second Avenue. Upon their preliminary investigation, officers determined that the 54-year-old male victim, a San Francisco resident, was crossing the intersection diagonally from the northeast to southwest when he was struck by the suspect vehicle.
The driver of the suspect vehicle was traveling eastbound on Geary at the time of the collision and immediately fled the scene without stoping to aid to the victim.
Investigators are seeking a dark-colored sedan that likely has front-end damage, the SFPD reports. The vehicle was last seen traveling southbound on Arguello from Geary.
The victim is still hospitalized with life-threatening injuries.
Anyone with information on this collision is asked to call the SFPD's 24-hour anonymous tip line at 415-575-4444 or text TIP411 with "SFPD" at the beginning of the message.