The Chairman has closed its brick-and-mortar location in the Tenderloin after three years of serving up its well-loved pork buns and rice bowls on Larkin Street.
"Dear Bao Friends and Fans, we would like to thank you for your support over the past three years," a notice taped to the store's window starts. "Your familiar faces, friendships, and healthy appetites will be sorely missed."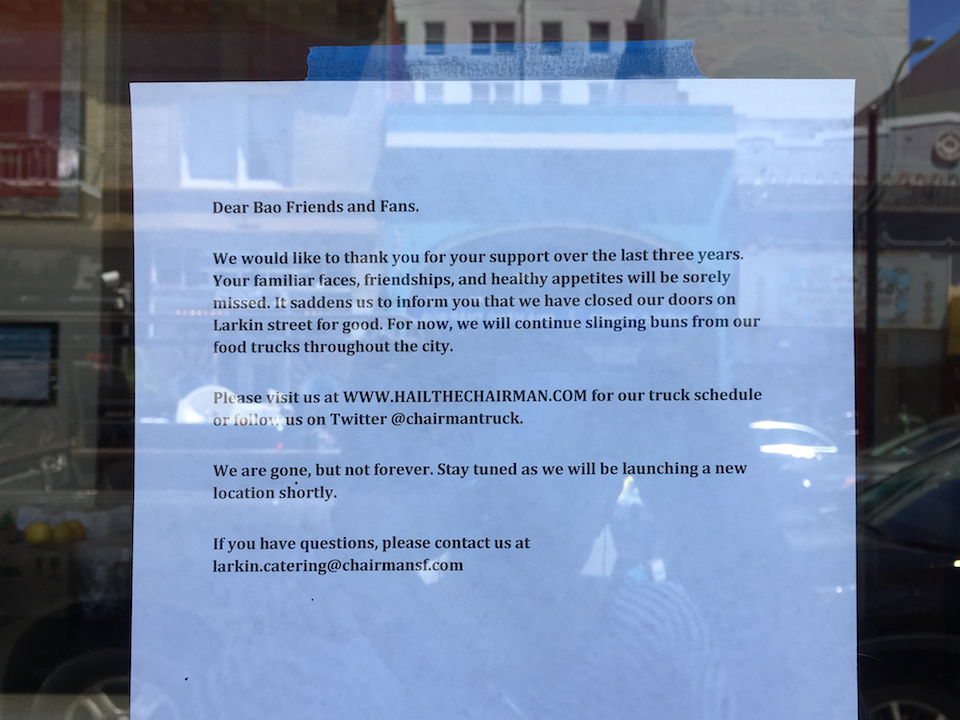 While the location on Larkin between Willow and Ellis streets has shuttered permanently, the note adds: "... we will continue slinging buns from our food trucks throughout the city."
The restaurant started out as and remains a food truck, offering a variety of steamed buns. Options range from tender pork belly and braised short rib to miso-cured tofu and crispy tempeh.
When it opened in May 2015, the restaurant expanded the food truck's menu to include rice bowls, seasonal greens and noodle bowls, and sides such as fried chicken wings and wonton chips.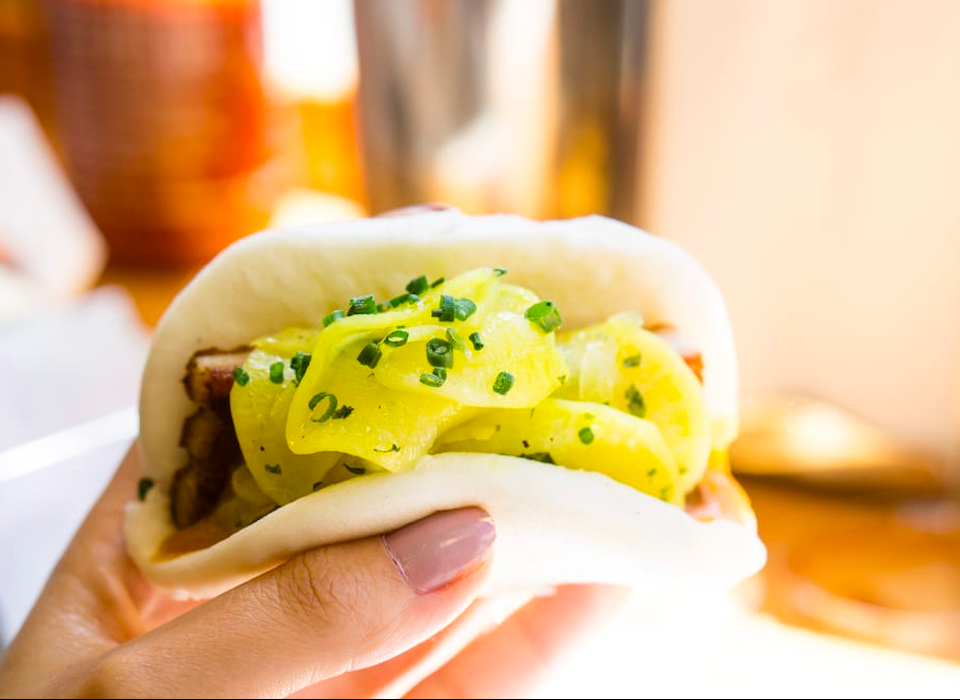 The brick-and-mortar restaurant offered a popular lunch option for Civic Center and Mid-Market workers, and a quick dinner choice for those living in the neighborhood or heading to see a show at the nearby AMC Van Ness 14 theater or the Great American Music Hall.  
Not all hope is lost for bao fans. The same note announcing the location's closure suggests The Chairman is looking for a new space in the city. 
"We are gone, but not forever. Stay tuned as we will be launching a new location shortly."
In the meantime, you can satisfy your cravings at the Chairman's food truck, the schedule for which can be found at www.hailthechairman.com/sftruck.